Dee Ford missed his first game of the season last week, and the veteran edge rusher will make another trip to IR. The 49ers moved Ford off their active roster Saturday, doing so because of a troublesome injury lingering from last year.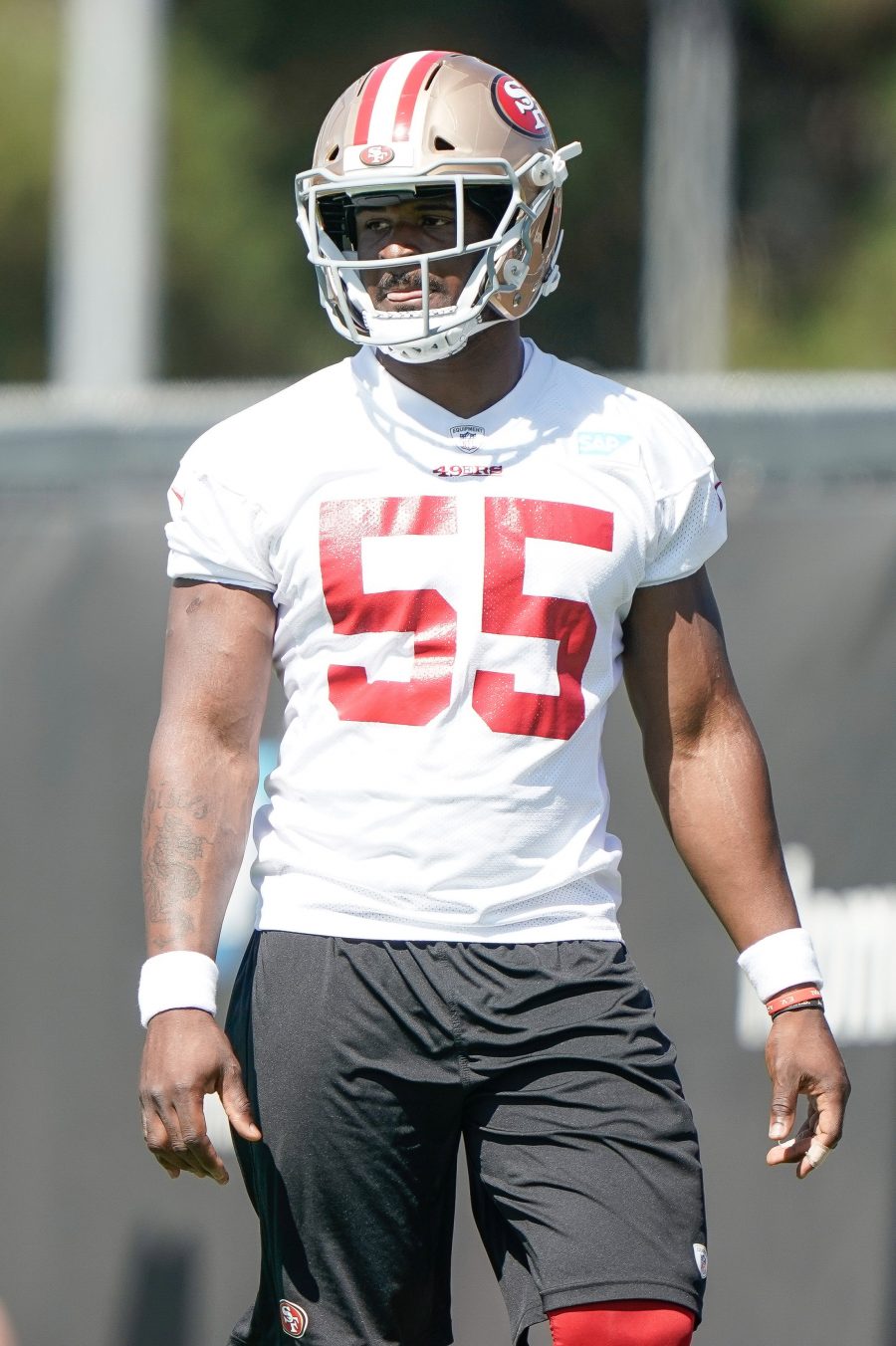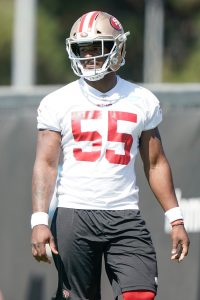 The former Pro Bowl sack artist is still dealing with the back injury that wiped out all but one game of his 2020 season. The eighth-year defender suffered a flareup against the Colts and missed the 49ers' Week 8 game in Chicago. While Ford must miss three games, it does not sound like the 49ers are certain he will be at full strength the rest of the way.
Interestingly, Ford got in a full practice Wednesday and was on the field in a limited capacity Thursday and Friday. This workload does not usually precede an IR trip, but the 30-year-old D-lineman has an extensive injury history. In addition to the back issue, Ford is battling neck trouble and has encountered concussion-like symptoms.
"That's never fully gone away. That's something he'll deal with most likely forever," Kyle Shanahan said of Ford's back problem. "So, something that's on again, off again. The reason it's mentioned for the first time is we think it came up with this concussion. Some of the symptoms presented as a concussion last week with the hit he took, but it acted up some stuff in the back that has been bothering him this week."
The 49ers traded for Ford during the 2019 offseason and saw him play a key role in their Super Bowl LIV run, albeit with a part-time workload. But by the time this IR stint concludes, the former first-round pick will have missed at least 24 games in his three San Francisco seasons. Injuries also impacted Ford with the Chiefs. This season, Ford has three sacks and four quarterback hits as a rotational rusher. Ford's absence follows Javon Kinlaw's IR trip. The interior D-lineman is out for the season.
In addition to the Ford transaction, the 49ers waived defensive lineman Zach Kerr and promoted safety Tony Jefferson and linebacker Tyrell Adams from their practice squad. Both Kerr and Jefferson were offseason adds. San Francisco also moved George Kittle and Robbie Gould from IR onto its active roster.
Follow @PFRumors