The future of 49ers quarterback Jimmy Garoppolo has once again become a talking point, though this time it's due to his stretch of quality play as opposed to an injury or the presence of rookie passer Trey Lance. Over his last four games, three of which have resulted in wins, Garoppolo has posted QB ratings of 100.6, 100.6, 141.7, and 126.3, throwing for six TDs against just one interception.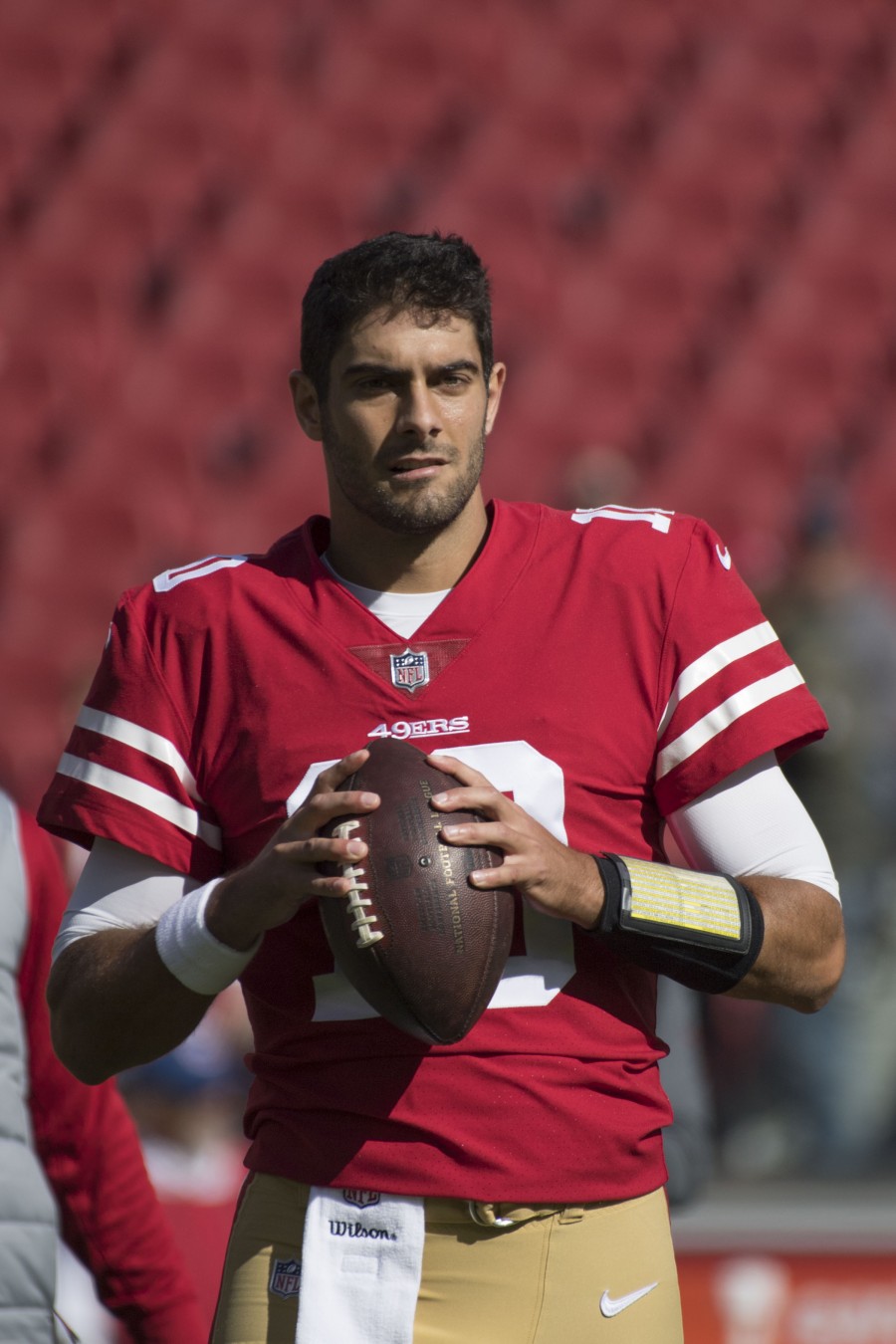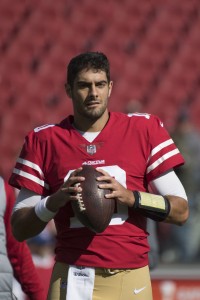 He has helped the Niners crawl back into the NFC playoff race, and he has missed just one full game this year due to injury. With Lance struggling in his one start this year, many have wondered whether San Francisco might consider keeping Garoppolo for 2022, the final year of his current contract.
Earlier this week, head coach Kyle Shanahan sort of left the door open for a Garoppolo return next season, though he was adamant that Lance is still the team's long-term play at QB. And as Ian Rapoport of the NFL Network reported this morning, the 49ers — barring a Super Bowl run — will seek to trade Garoppolo this offseason, thereby clearing the path for Lance (video link). That is, of course, in line with what we have heard since Lance was drafted.
So Garoppolo's recent run is not only keeping the team in the postseason picture, it is also increasing the return that San Francisco will realize in an offseason trade. The 30-year-old passer does have a no-trade clause, and his performance makes it more likely that a team he wants to play for will be involved in the bidding for him, which makes it a win-win proposition for him and the 49ers. Matt Barrows of The Athletic, who also believes the 49ers' preferred course of action is to trade Garoppolo, says that such a deal will likely include some sort of extension or reworked contract with the acquiring club.
If Garoppolo should start to struggle or get hurt again, the Niners could still release him and save $25.6MM against the cap, but they would obviously prefer to swing a trade and net draft pick compensation. Garoppolo will battle former Shanahan pupil and would-be 49er Kirk Cousins in this afternoon's key matchup with the surging Vikings.
Follow @PFRumors