Mike White is set to make his third start. The fourth-year quarterback, who left last week's game with an injury, will retake the reins against the Bills. Joe Flacco will replace Josh Johnson as New York's backup, Connor Hughes of The Athletic tweets.
While the White and Flacco dominoes are notable, Zach Wilson's status is the interest driver here. The No. 2 overall pick is running the Jets' scout team this week and has not yet been deemed full-go from the PCL injury he sustained late last month. Initially given a two- to four-week timetable, Wilson will sit a third game. It is not certain he will regain his job upon returning to full strength, however.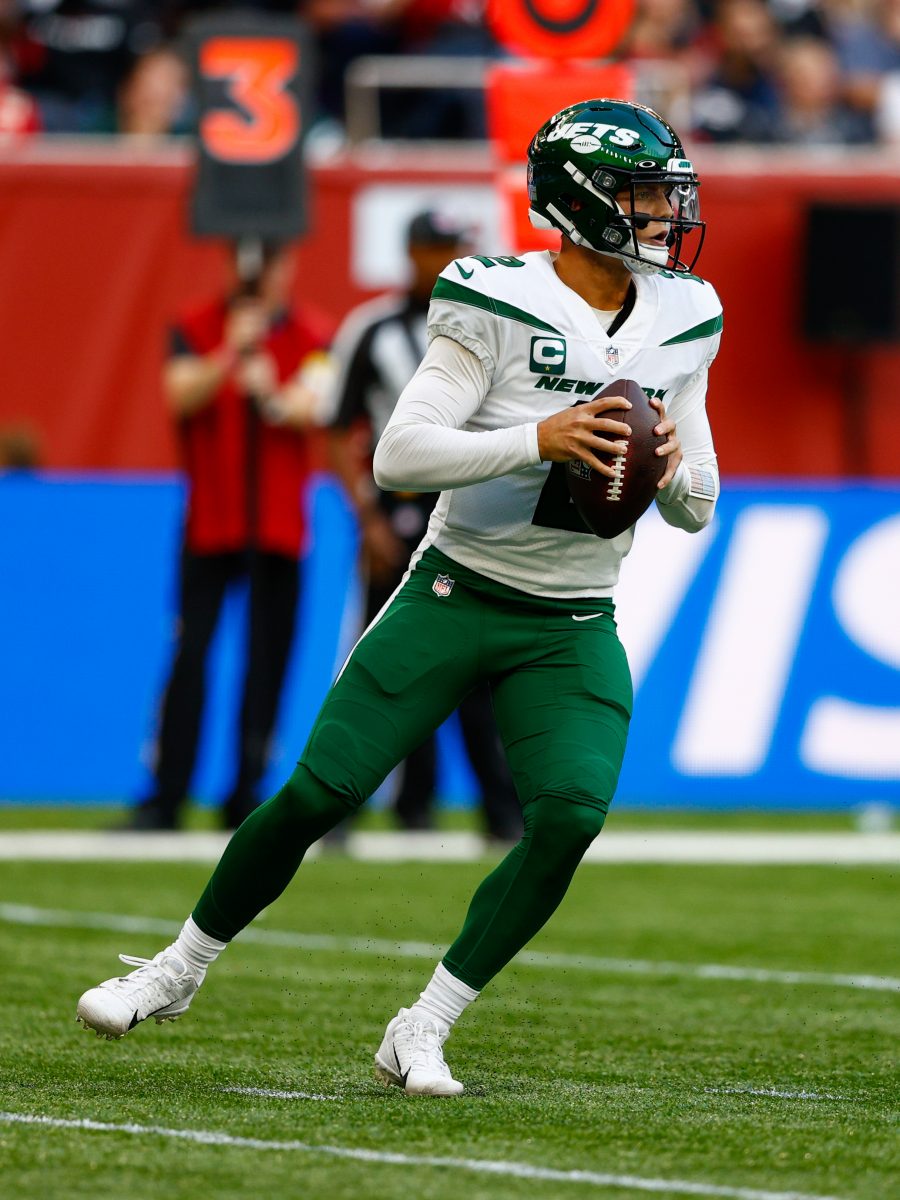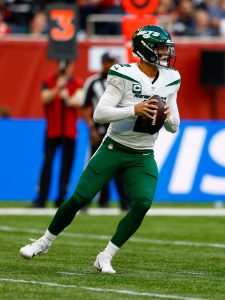 Robert Saleh said Monday that Wilson would be back as the team's starter once healthy, but the first-year HC has since walked that back. White, whom Saleh has said is giving the Jets a "clear blueprint of how this offense is supposed to run," has a chance to keep the job and slot Wilson as the backup.
"I think it's going to happen organically. If Mike does phenomenal, like we think he's going to do, that's not weird, that's awesome, to me, in the sense a quarterback is a precious commodity in this league and we feel we have four good ones," Saleh said, via Hughes (subscription required). "I think it will all take care of itself. We have to let it play out.
"[White] did wonderful during the [Bengals] game, did a wonderful job in the first quarter of that Indianapolis game. He is putting on good tape. There is an obligation, if he's playing well and doing the things he needs to do, to give him the opportunity to continue on that."
In producing the first Jets 400-yard passing game in 21 years, White inserted himself into this discussion beyond the emergency fill-in level. The Jets did not acquire a veteran quarterback this offseason, giving Wilson the job. The BYU product has struggled, ranking 32nd in QBR and starting his career with a 4-to-9 TD-INT ratio. The Jets now have two veterans on the active roster, with Flacco transported from the Eagles' backup to the Jets' QB2. Johnson is back on the team's practice squad.
First-year Jets OC Mike LaFleur called Wilson's injury-induced hiatus a "somewhat refreshing" break that will allow for a different perspective, via ESPN.com's Rich Cimini (on Twitter). Should White retain the job once Wilson is healthy, that will mark an unusual demotion. First-round quarterbacks generally do not return to the bench as rookies after being given extended first-string run. In the previous 10 years, Paxton Lynch is the only first-round quarterback to make a start as a rookie and return to the bench without an injury factoring into the equation. (Though, Patrick Mahomes was given a Week 17 start as a rookie before reverting to backup status for Kansas City's 2017 wild-card game.)
Wilson following suit could create a messy situation, Cimini writes, given his draft slot. For now, the Jets do not have to declare a full-time starter. But they will perhaps as soon as next week.
Follow @PFRumors