Well, one of the mystery teams revealed itself Thursday afternoon. The Rams have emerged at the 11th hour for Odell Beckham Jr. They are expected to sign him, Adam Schefter of ESPN.com tweets, adding that the sides are finalizing an agreement. The Rams have since announced the signing.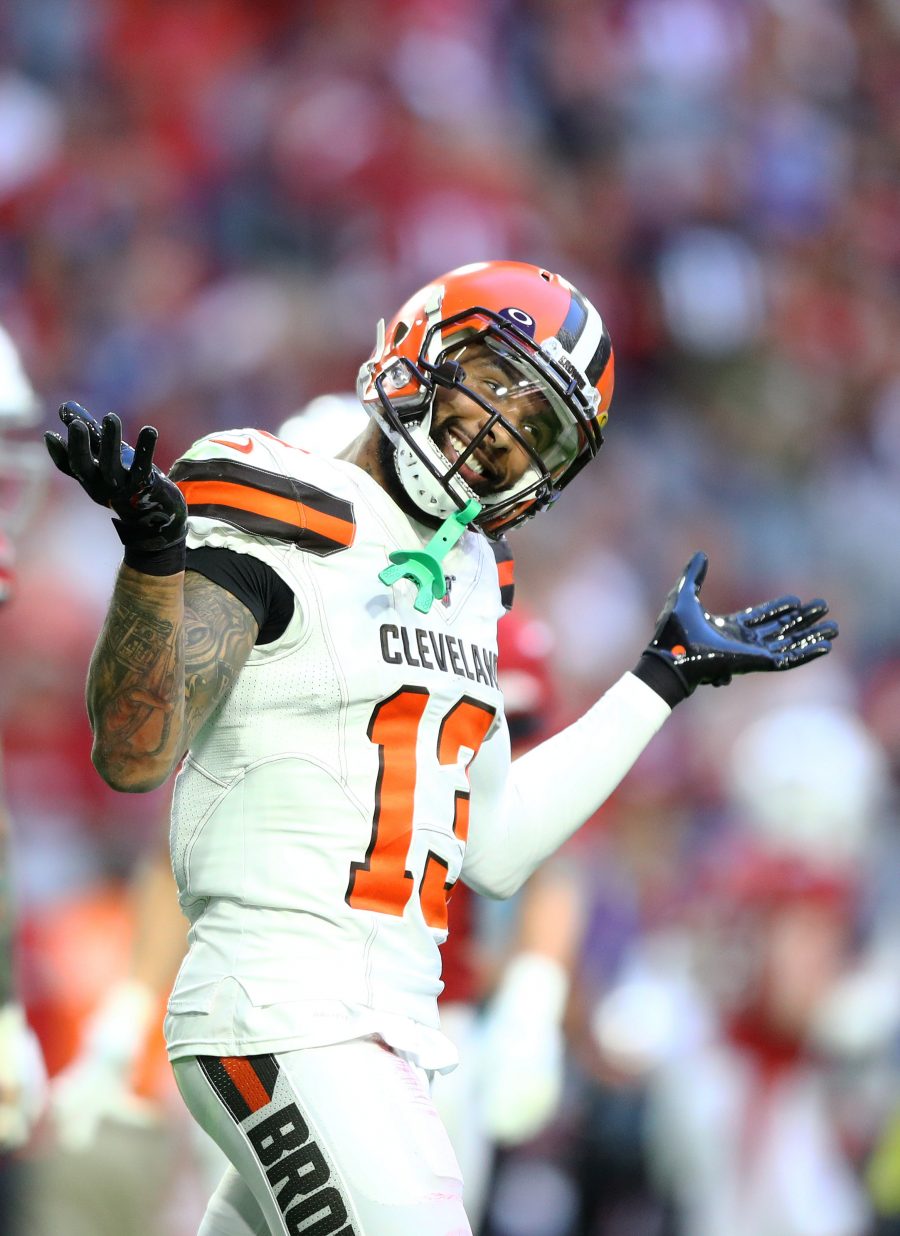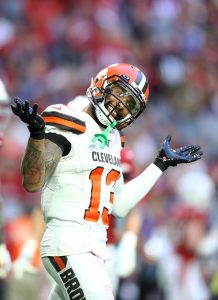 The star-chasing franchise was not among the initial squads linked to the free agent wide receiver, but The Athletic's Jourdan Rodrigue indicated earlier this afternoon momentum was developing here (Twitter link). Beckham was down to the Rams and Packers, according to NFL.com's Kim Jones and Ian Rapoport (on Twitter).
Los Angeles won out, with USA Today's Mike Jones indicating the Rams and Beckham have a deal in place (Twitter link). The Rams have also shared an image on their team site in anticipation of Beckham's impending arrival (via Rodrigue, on Twitter). Beckham will follow LeBron James in going from Cleveland to Los Angeles, doing so after James dropped a #FreeOBJ hashtag to help ignite a strange separation from the Browns.
Beckham's deal will run through season's end, Rapoport tweets, giving him the opportunity to try and rebuild his stock ahead of a likely 2022 free agency run. OBJ committing to the Rams adds a three-time Pro Bowler to an already-strong receiving corps — one that has played a big role in the team starting 7-2. Beckham sought a contender and a high-end quarterback. The Rams supply both, with Matthew Stafford having provided a big upgrade for the franchise.
The Chiefs, Patriots, Saints, Seahawks and Packers represented the top quintet linked to Beckham this week. The Rams, who already roster the potent Cooper Kupp–Robert Woods pairing in addition to emerging second-year talent Van Jefferson, have pursued big-ticket performers for years. The franchise just sent two Day 2 picks for Von Miller. Beckham becomes a famous complementary piece in Los Angeles' offense, which ranks in the top five in both scoring and yardage through nine games. Beckham's fit will be interesting, seeing as the Rams just cut DeSean Jackson due to their depth at the position.
After Beckham's three inconsistent Browns seasons, Sean McVay will have a chance to catalyze a rebound as his team vies for the NFC's No. 1 seed. Beckham, 29, moved his way out of Cleveland last week, doing so after catching one pass in the Browns' Week 8 loss to the Steelers. A reworked contract helped OBJ clear waivers, with no team wanting to pick up his $7.25MM in base salary. The Browns saved $3MM by Beckham hitting free agency and will see him leave the AFC rather than land in Kansas City or New England.
The former first-round Giants pick has five 1,000-yard seasons on his resume, but his Pro Bowl streak stopped after the 2016 season. Injuries slowed Beckham at the end of his New York tenure, and his value dipped further with the Browns. Time is running short for the former superstar to show he can still be an impact player. Beckham has more than two receptions in just two of the six games he has played this season, though the eighth-year veteran began the year coming off ACL surgery and has run into shoulder trouble. The Rams, who acquired Miller after an ankle injury, are betting on Beckham still providing difference-making capabilities.
The Packers presented a clearer need for a No. 2 wide receiver. Davante Adams has been the team's unquestioned WR1 for years. This season, the All-Pro wideout has a 500-plus-yard lead on Green Bay's second-leading pass catcher. The Seahawks, Saints and Chiefs also took turns as the supposed favorites in this rare midseason sweepstakes, but the Rams — as they did for Miller, Stafford and Jalen Ramsey in recent years — won out.
Follow @PFRumors