Eagles quarterback Jalen Hurts suffered an ankle injury in his team's Week 12 loss to the Giants. While Hurts expressed a desire to play through the injury, Philadelphia will be safe with its QB1 and let him rest for this week's contest against the Jets. Former Jaguars quarterback Gardner Minshew will start in Hurts' place.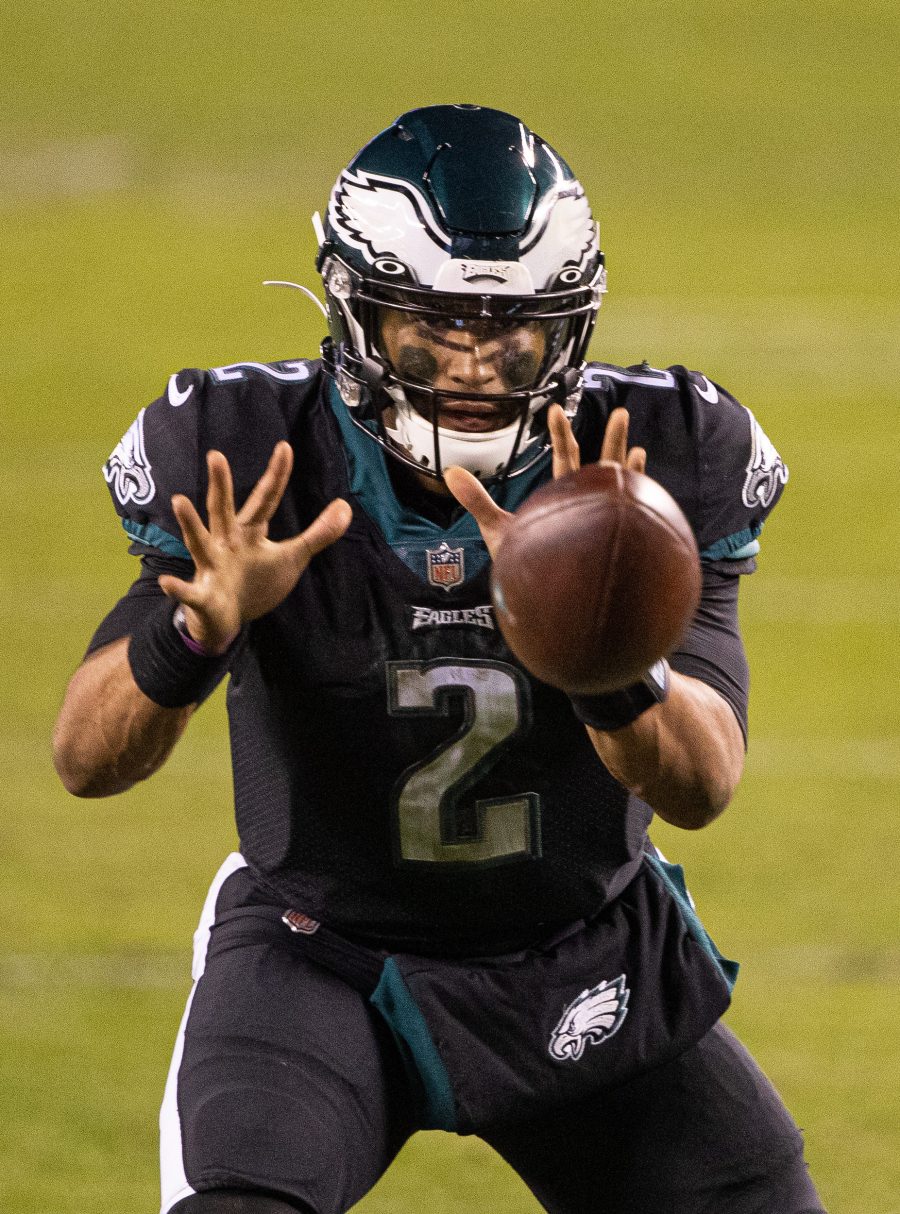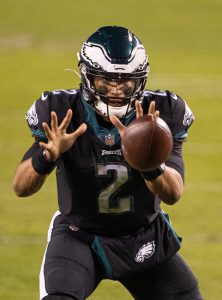 Minshew has only seen the field in one game this season, completing two passes for 11 yards in a blowout win against the Lions. This will be his first start since he suited up for Jacksonville in a Week 15 loss to the Ravens last year.
This is bad timing for Hurts. Just last week, in the wake of a stretch of solid play, it was reported that the second-year pro might have done enough to entrench himself as the Eagles' starting QB moving forward, thereby allowing the club to use its considerable draft capital to build around him. Unfortunately, Hurts had a miserable showing in the Giants loss, throwing three interceptions and renewing the chatter about whether he truly is a franchise passer, chatter that was highlighted by a report concerning an organizational divide on his long-term viability.
Obviously, one bad game isn't going to make or break Hurts' future, but he certainly would have preferred to have a chance to bounce back against a porous Jets secondary. Instead, Minshew — who at one time looked like he might be the Jags' long-term solution under center — will get a chance to reestablish his value.
A 2019 sixth-round selection, Minshew's strong performance and charismatic personality made him something of a sensation in his rookie season. Filling in for an injured Nick Foles, Minshew ended up starting 12 of his 14 games for Jacksonville, completing 60.6% of his passes for 3,271 yards, 21 touchdowns, and only six interceptions. He also guided the Jaguars to a 6-6 record during his 12 starts.
The Jaguars took a clear step back in 2020, but Minshew still put up solid numbers. While Jacksonville went only 1-7 in Minshew's eight starts, the Washington State product still completed 66.1% of his passes for 2,259 yards, 16 touchdowns, and only five interceptions. He's also shown some versatility outside of the passing game, collecting 497 rushing yards on 96 career carries.
After the Jags selected Trevor Lawrence with the No. 1 overall pick in this year's draft, Minshew became expendable, and he was shipped to Philadelphia — which is always on the lookout for QB talent — in exchange for a conditional sixth-rounder in August. He still has a year to go on his rookie contract, and he will welcome any opportunity to continue to produce quality tape.
Ely Allen contributed to this post.
Photo courtesy of USA Today Sports Images.
Follow @PFRumors