Eagles QB Jalen Hurts' recent run of quality play could have major ramifications for Philadelphia's future. Aside from the obvious fact that getting the quarterback position settled is the most important agenda item for any NFL club, confidence in Hurts as the long-term solution under center opens a lot of other doors for the franchise, as Ian Rapoport of NFL.com observes.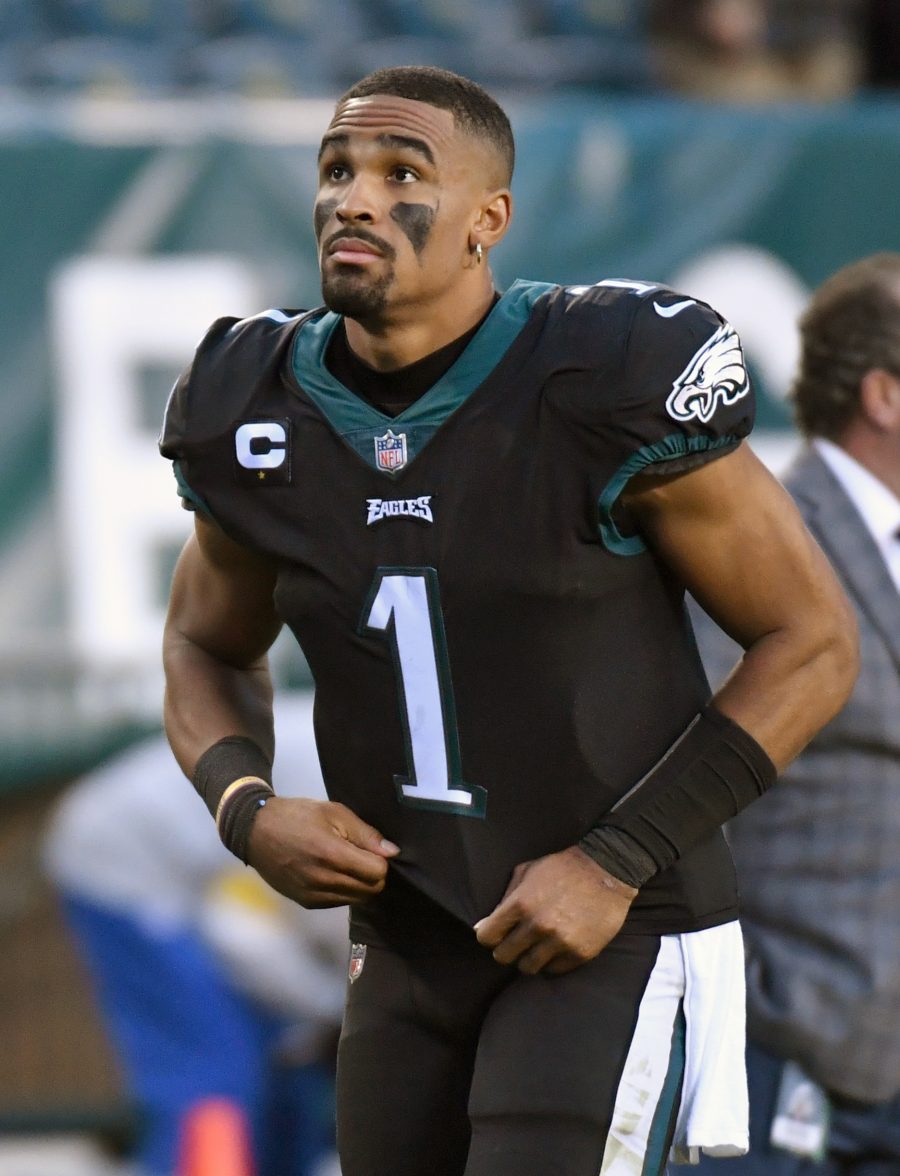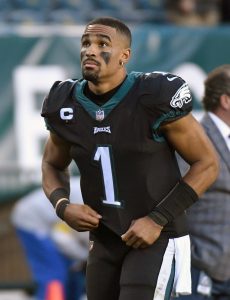 Although there are a number of high-profile passers that could be available via trade this offseason — Aaron Rodgers, Deshaun Watson, and Russell Wilson, for instance — the Eagles would not have to empty their cache of draft picks to acquire such a player if Hurts really is the answer. And considering the club has at least two 2022 first-round selections and is in line to recoup the Colts' 2022 first-rounder as part of this year's Carson Wentz trade, it would certainly be preferable to use those choices on cost-controlled young talent at other areas of need (like safety, where Bo Wulf of The Athletic believes the Eagles could make a significant splash this offseason).
Plus, this year's crop of collegiate quarterbacks is not considered an especially strong one. Although some college signal-callers have played their way into first-round consideration, none of them have obvious franchise potential, and arguably none of them have the upside of Hurts. So Philadelphia will be happy to let other clubs take fliers on that group of players while it forges ahead with a QB that has shown marked improvement as the season has gone on.
Since Week 8, Hurts is the only player in the league with three or more rushing touchdowns and passing touchdowns. He is also averaging 5.4 yards per carry during that timeframe, good for seventh-best in the NFL (regardless of position). His running ability is part of what makes him such an intriguing player, so while his 90.4 quarterback rating on the season positions him closer to the bottom of the league than the top, Pro Football Focus' advanced metrics — which consider throwing and rushing prowess — consider him a top-10 QB, ahead of players like Josh Allen and Lamar Jackson.
So if Hurts' arm continues to improve — he has thrown just one pick since Week 6 — there is reason to believe that he is, as owner Jeffrey Lurie hoped, the right QB to build around.
Follow @PFRumors