Despite little being expected of this Texans squad, the franchise is moving on from David Culley after one season. Culley is out in Houston after the team's 4-13 slate, Mark Berman of Fox 26 tweets.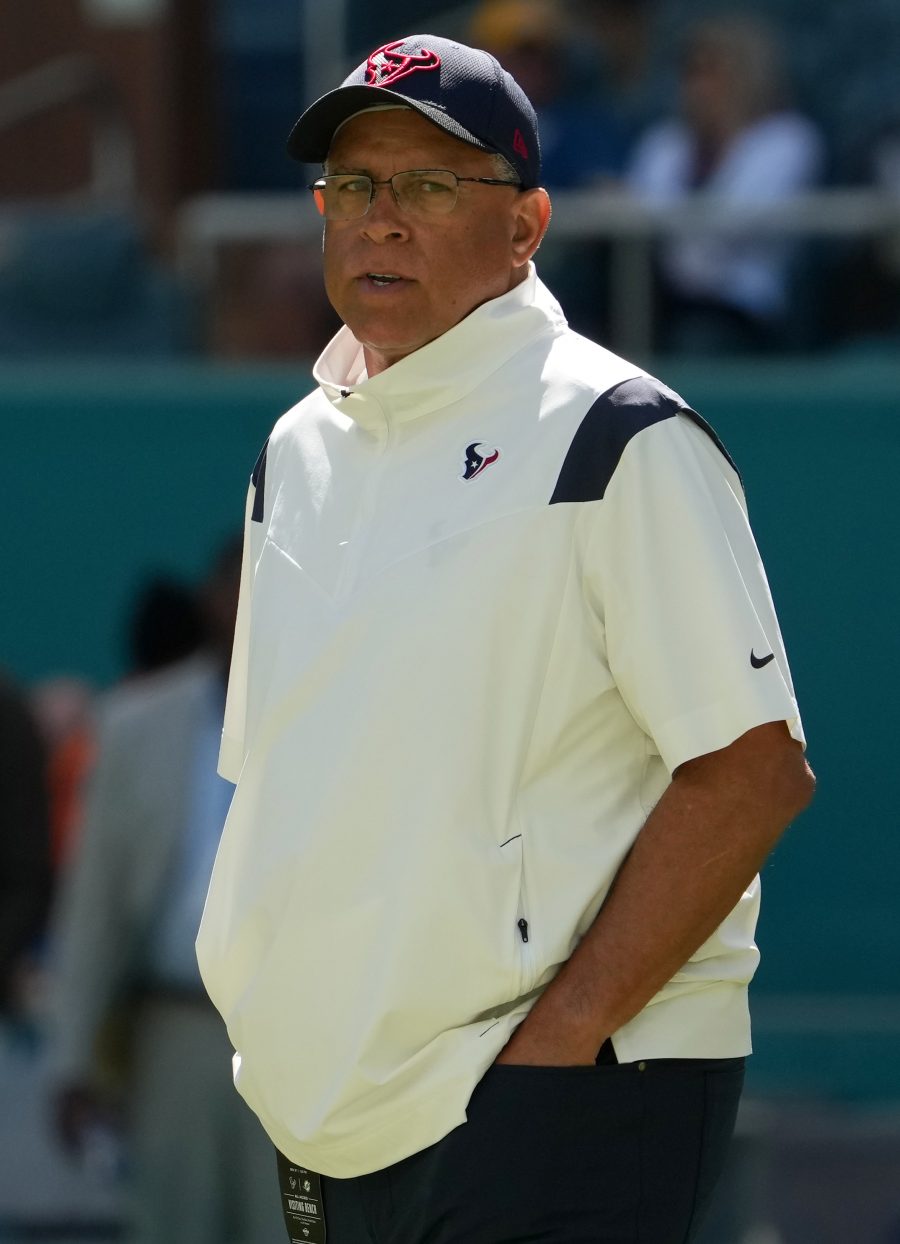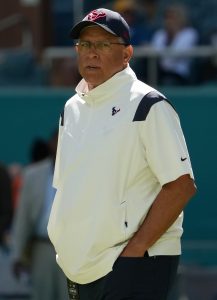 This move comes three days after Black Monday and two days after the Giants axed Joe Judge. While this clears out another HC position, it is a tough break for Culley, who took over a team in a bad situation.
In December, Culley was viewed as being safe to stay aboard for a second Houston season. Soon after, however, the winds started to shift a little. GM Nick Caserio may or may not have a successor lined up. Given Caserio's connection to Josh McDaniels, speculation understandably ensued connecting those dots.
Culley navigated the messy Deshaun Watson situation fairly smoothly, deactivating the embattled Pro Bowler throughout the season. The Texans' previous regime also saddled the new one without first- or second-round picks in last year's draft. Caserio signed numerous midlevel veterans to one- or two-year contracts, setting up the 2021 season to be a transition year before the team becomes more aggressive on the rebuilding front. While the Texans improved and notched multiple major upsets late in the season, it was not enough for a placeholder HC to stay on.
The Culley hire came out of nowhere. The Ravens wide receivers coach was not involved in any other team's interview process and had not called plays for an NFL team previously. The Ravens recouped two third-round picks, the second coming this year, because of this surprising hire. With Culley's firing coming after Brian Flores' surprising ouster, Mike Tomlin is the NFL's only Black head coach at the moment. Flores figures to have options soon, perhaps in Houston, with he and Caserio working together in New England for over a decade. But he has only been connected to the Bears thus far.
Some murkiness has surfaced regarding Culley's contract. After Adam Schefter of ESPN.com tweeted that just two years on Culley's five-year deal were guaranteed, the 66-year-old coach indicated (via Berman, on Twitter) his full five-year deal is, in fact, guaranteed. A partially guaranteed deal would indeed be a highly unusual arrangement. Culley will collect $17MM through the life of this deal, Tom Pelissero of NFL.com tweets.
Culley's in-game decision-making certainly veered toward questionable often, and it was clear he was not viewed as a long-term leader in Houston. Davis Mills' promising performance down the stretch, despite being a third-round pick, does provide some hope for a franchise that has gone 8-25 over the past two seasons. Among rookies, only Mac Jones had a better QBR than Mills — albeit in a smaller sample size — this season.
Mills' progress notwithstanding, the Texans are also firing offensive coordinator Tim Kelly, Schefter tweets. Kelly was a holdover from the Bill O'Brien regime and had been with the team since O'Brien's 2014 hire. Kelly, 35, worked his way up from quality control level to become Houston's OC by the 2019 season. The Texans advanced to the playoffs behind a Watson Pro Bowl campaign that year. While Watson excelled in 2020 as well, the team fell off a cliff.
The Texans ranked 32nd offensively this season, and Ian Rapoport of NFL.com adds that Culley was asked to make changes to his offensive staff (Twitter link). While it can obviously be argued Culley was set up to fail this season, his refusal to fire Kelly may well have contributed to the one-and-done. Kelly's ouster will certainly not be the last one, with the Texans pivoting again under Caserio.
Follow @PFRumors