We've got our first definitive candidate for the Vikings head coaching gig. Per ESPN's Jeremy Fowler (on Twitter), the Vikings have requested permission to interview Buccaneers defensive coordinator Todd Bowles.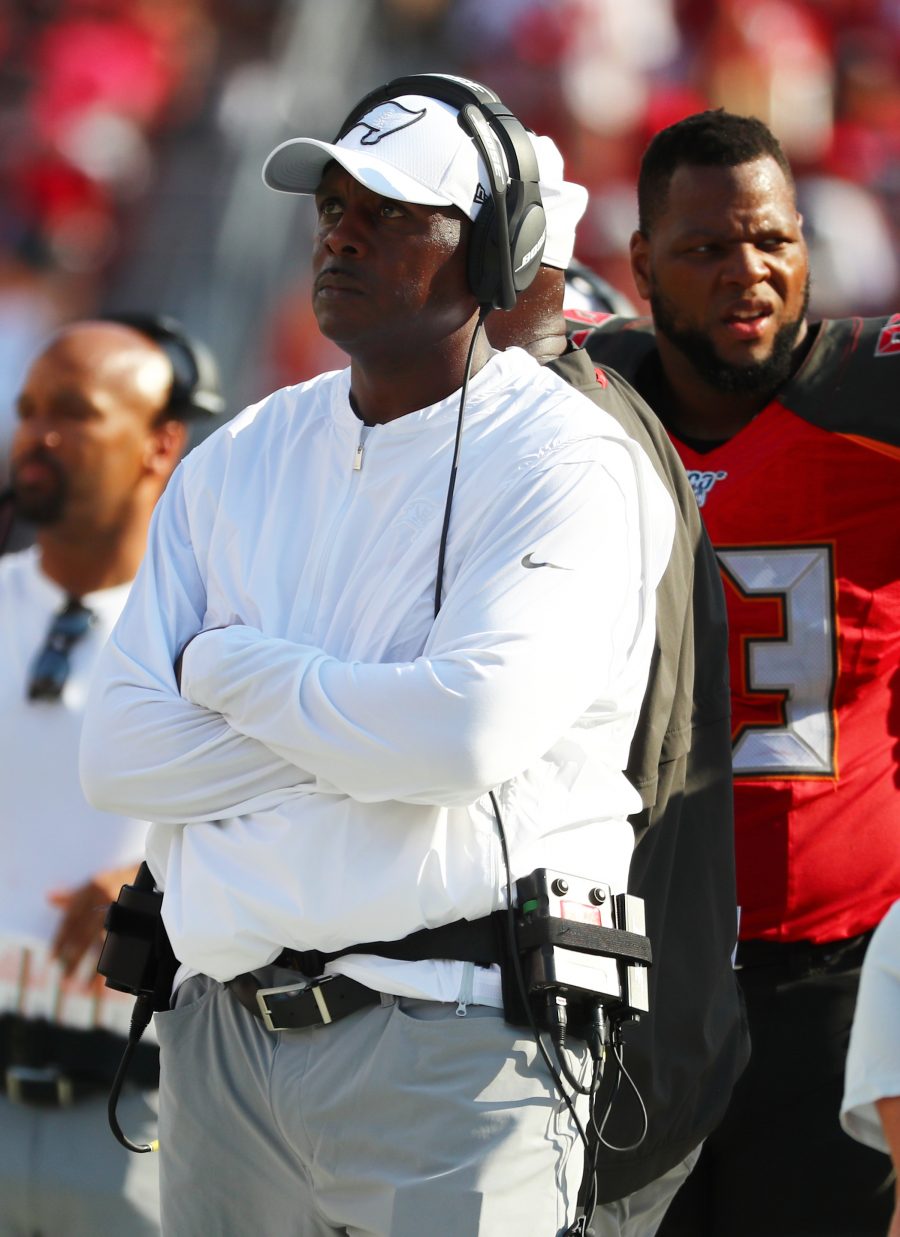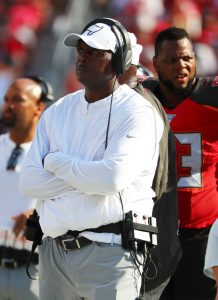 We haven't heard a whole lot about potential candidates for the Minnesota HC job since Mike Zimmer was fired. There was a report that Doug Pederson was expected to interview for the gig, but it remains to be seen if that interview will actually happen. With today's news, we definitively know that the Vikings at least have their eye on Bowles. The defensive guru does have a kinda-sorta relationship to Minnesota's organization; Bowles and the Wilf family (who own the Vikings) are both from Elizabeth, New Jersey. Plus, as Ben Goessling of the Star Tribune tweets, Bowles was one of the Vikings' leading candidates before they hired Zimmer eight years ago.
The DC is turning into a popular name on the HC circuit, as he's already been connected to jobs in Chicago and Jacksonville. And for good reason, despite the fact that he would be a second-chance HC candidate. Following his Jets exit, he has overseen one of the league's top defenses in Tampa Bay for the past three years. Bowles' game plan helped the Bucs ground the high-flying Chiefs in Super Bowl LV.
The Buccaneers gave Bowles an extension back in August, but the new pact didn't "preclude him from taking another head coaching job." There were rumblings that Bruce Arians would like Bowles to succeed him as Buccaneers head coach whenever he retires, but Arians might stick around too long for that to come to fruition.
Follow @PFRumors