Change is inevitable for the 49ers this offseason, especially at the quarterback position. Two major pieces to their run to the NFC Championship game, though, could be getting new contracts in the near future. ESPN's Nick Wagoner reports that extensions for Nick Bosa and Deebo Samuel are in the team's plans.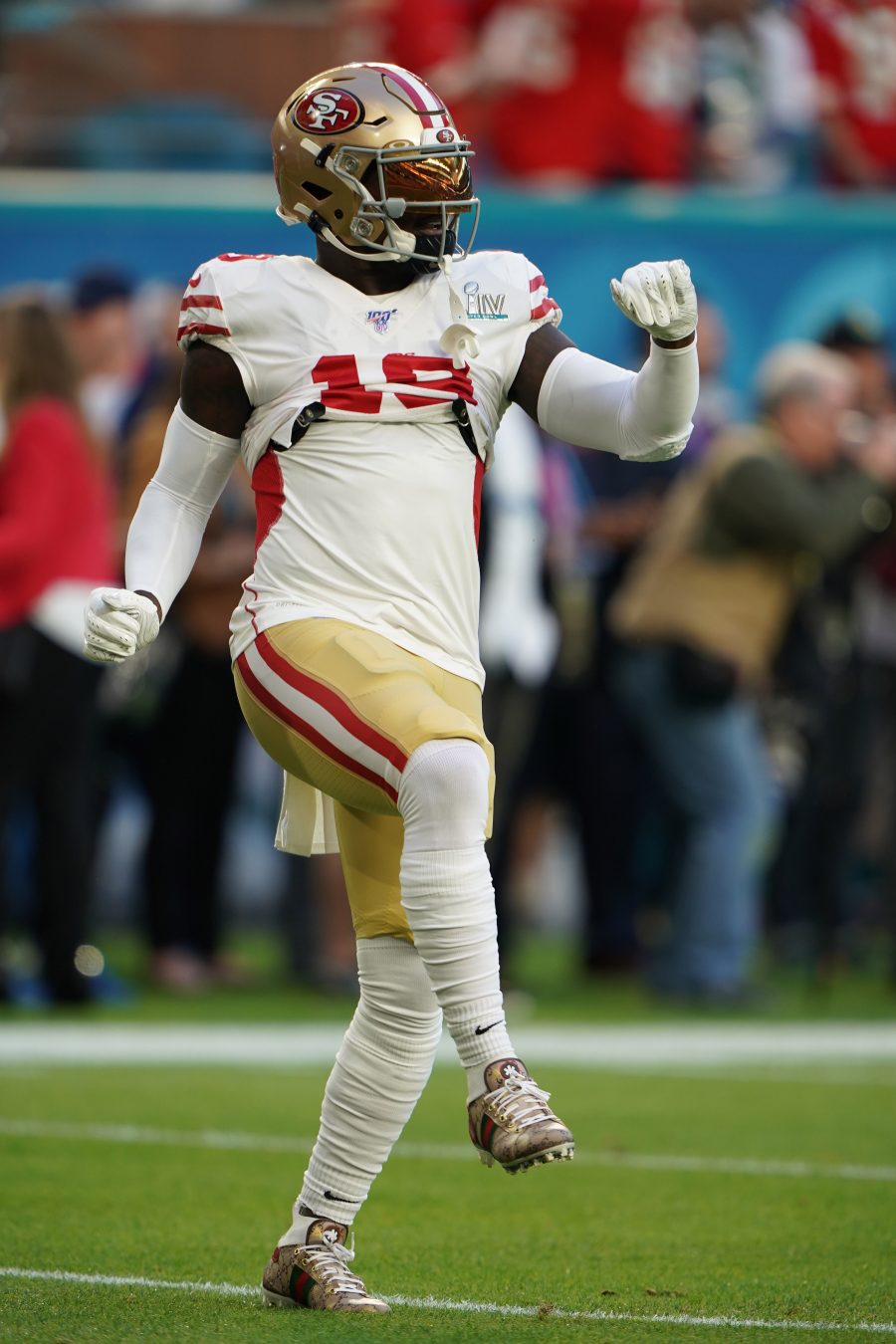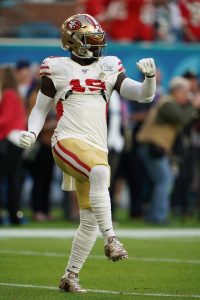 "We fully understand these guys are pillars of what we're trying to do here", general manger John Lynch said recently. "We've been blessed that we've been aggressive, because we've had a lot of players that we believe are some of the best in the league at what they do. And these guys are no different… I'm sure that we'll find a way to get [extensions] done. It's been budgeted for".
Bosa has been the focal point of the team's defense since being drafted second overall in 2019. He won Defensive Rookie of the Year honors in his first campaign, helping the team to the Super Bowl. He missed almost all of his second campaign due to a torn ACL, but returned to play all 17 games in 2021. His 52 stops – including a league-leading 21 tackles for loss – along with 15.5 sacks and four forced fumbles helped lead San Francisco on a late-season surge to the postseason, and all the way to the conference title game.
Samuel, the 49ers' second selection in that 2019 draft, has followed a somewhat similar path in terms of his career arc so far. After an impressive rookie season, he missed nine games in 2020. His 2021 campaign, however, proved that he was back to full strength and capable of becoming the focal point of the team's offense. Establishing himself as a 'wide back', he posted 1,404 receiving yards and six touchdowns, along with 365 yards and an additional eight scores on the ground.
Finding money to accommodate the two young stars should become easier in March. As Wagoner detailed last week, the contracts of not only Jimmy Garoppolo but also edge rusher Dee Ford are likely to come off the books. A Garoppolo trade (which would clear more than $25MM in cap space) has seemed inevitable since the selection of Trey Lance last April, while designating Ford a post-June 1st cut would yield another $2.4MM in savings. The latter move is believed to also be all-but guaranteed, after Ford battled injuries and totalled just 9.5 total sacks in three seasons with San Francisco.
Between those expected moves, and some other cap maneuvering such as restructures, the 49ers should open up enough space to be able to afford their next round of major extensions.
Follow @PFRumors