Quarterback Derek Carr's future with the Raiders has been hot and cold for quite a while now, but, according to NFL Network's Ian Rapoport, the new leadership in Las Vegas is prepared to show their commitment to the eighth-year veteran with a contract extension.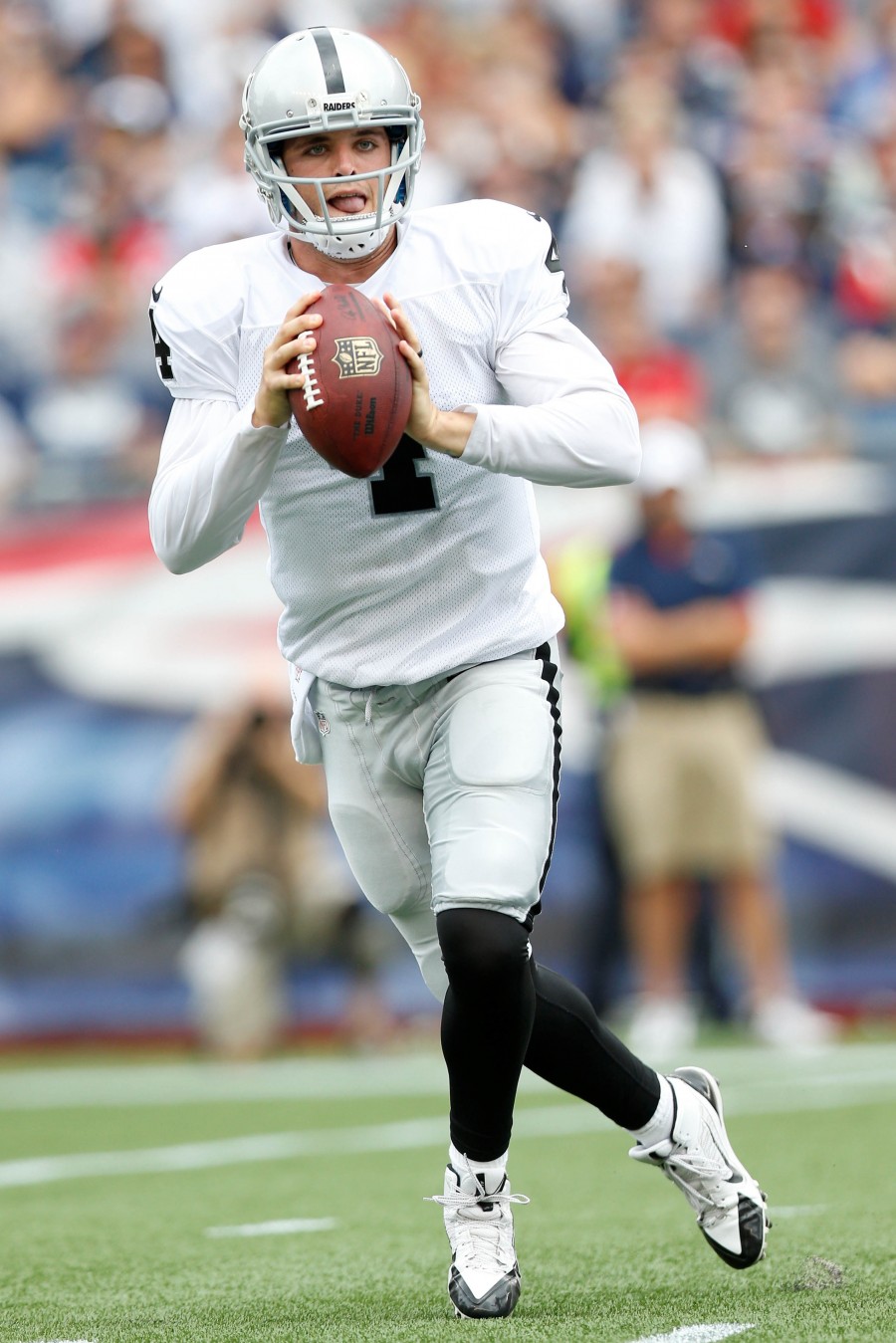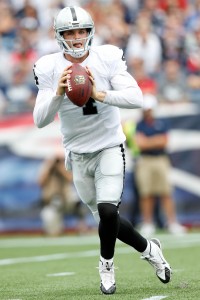 Just before the start of February, the Raiders announced the hirings of two former New England employees. They were taking the Patriots' offensive coordinator, Josh McDaniels, to fill the role of head coach and the Patriots' director of player personnel, Dave Ziegler, to fill the role of general manager. Both McDaniels and Ziegler had shown interest in trading for Carr during their time in New England.
Since the departures of former head coach Jon Gruden and former general manager Mike Mayock, Carr has been unsure of his future, claiming that his status could be impacted by the team's hires. Carr's top choice to replace Gruden was, in fact, McDaniels. The mutual support and respect is something that Carr has not had the luxury of enjoying throughout his eight years with the organization.
Joel Corry, who writes for CBS Sports on NFL contracts and salary caps, tweeted out some ideas of what an extension may look like for Carr. Back in 2017, Carr became the first player in the NFL to average $25MM per annum. Even while breaking that barrier, Carr claimed at the time that he was leaving money in the cap for deals with guard Gabe Jackson and outside linebacker Khalil Mack. Corry and Rapoport both posit that Carr has earned near-top-tier money that could make him the fourth quarterback to join the $40MM per year club, joining the likes Patrick Mahomes, Josh Allen, and Dak Prescott.
The Raiders have some time to figure out a deal with Carr, as he's under contract through next season. They may attempt to make a show of good faith and offer an extension before the start of his contract year, or, with relations between leadership and the quarterback being much healthier, they may be able to take some time to figure out the best deal for both sides. Regardless, it is certainly an improved situation for everyone involved, and the Raiders will hope to reap the benefits.
Follow @PFRumors