John Lynch said this week the 49ers' Jimmy Garoppolo plan has changed. The team hoped to unload its longtime starter after the bigger quarterback dominoes fell, but Garoppolo's shoulder surgery and a shrinking market has this situation at a standstill.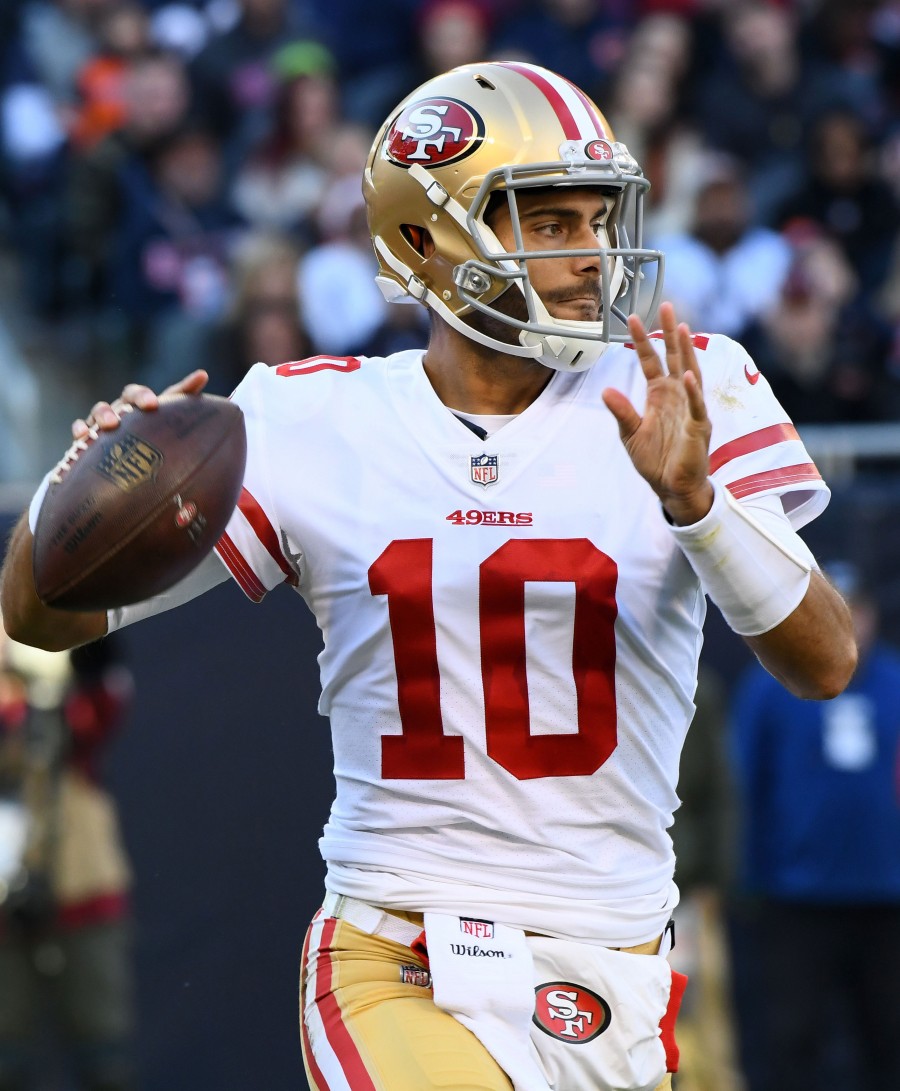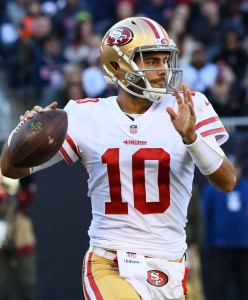 The 49ers do not plan to release Garoppolo, though the team ($1.8MM in cap space) is limited by carrying his $26.9MM cap number on the books. His salary does not become locked in until the vested-veteran guarantee date just before Week 1. That gives the 49ers time, but they are now no longer ruling out a second season with Garoppolo and Trey Lance on the roster.
"It's professional sports. If Steve Young can sit on the bench for four seasons — Steve Young is a Hall of Famer," 49ers CEO Jed York said, via NBC Sports' Jennifer Lee Chan. "If he is willing to do it, and he has the competitive will to do it, why can't somebody else?
"I think those two drove each other in the late '80s and early '90s to be the best that they could possibly be. If that's the situation that we have and that's what is created, sign me up for that problem any day."
This refers to the 49ers' four-year setup in which Young backed up Joe Montana, who held off the younger passer's challenges for the job. The two flipped roles after injuries sidelined Montana in 1991, prior to a 1993 Montana trade to the Chiefs. The two Hall of Fame-bound QBs were on San Francisco's roster together for six seasons. A Garoppolo-Lance competition obviously resides nowhere near the skill level the Montana-Young late-'80s battles did, but York mentioning the two passers vying for the job is interesting considering where San Francisco's QB outlook stood after the NFC championship game.
Lance has received the impression the 2022 starting job will be his, and Garoppolo was openly discussing trade destinations in February. Should Garoppolo remain with the team into training camp, Lance's grip on the job could loosen. The Division I-FCS prospect did not usurp an injury-plagued Garoppolo last season, but the latter's right shoulder rehab will allow for the former No. 3 overall pick to receive extensive offseason reps. Garoppolo would be an expensive insurance policy, but with the 49ers coming off their second NFL championship appearance in three years, turning the keys over to an untested QB will bring risk. It does not look like this saga will conclude for a while.
Follow @PFRumors