Deshaun Watson being cleared of criminal charges Friday will not prevent an NFL suspension, and the Texans quarterback still must navigate the 22 civil cases that emerged from allegations of sexual assault and/or sexual misconduct. But several teams are interested in the Pro Bowl passer, pointing toward a big trade haul for Houston.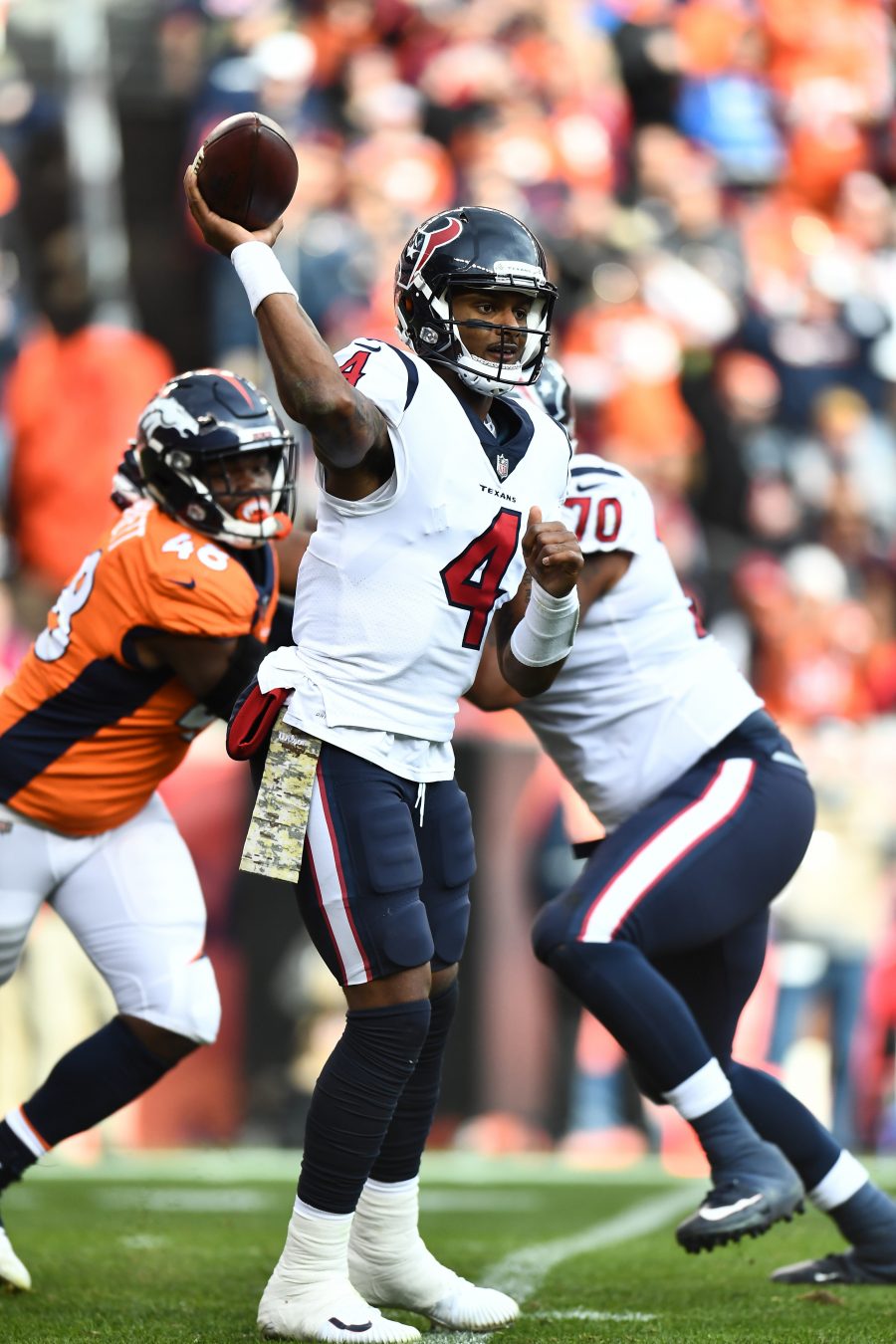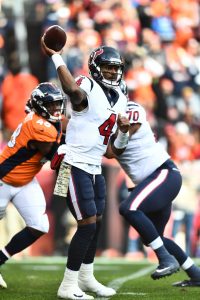 In addition to the Panthers, Seahawks, Buccaneers and Browns, the Saints and Vikings have emerged as Watson suitors, Aaron Wilson of ProFootballNetwork.com reports. They join a suddenly robust market, one that does not include the Dolphins, who moved on despite being runaway favorites for Watson last year. The Texans have sought a trade package fronted by three first-rounders. With Friday's lack of a grand jury indictment a "game-changer" in this pursuit, per Wilson, Houston might land its desired haul or something close to it.
The Browns are "incredibly interested," Wilson notes, adding that up to 10 teams are monitoring the embattled QB. The Saints paid close attention to Friday's developments, NFL.com's Jane Slater tweets, though they have a tricky cap situation. New Orleans has reached out to Houston, however. The Vikings are in on Watson "for the right price," Wilson adds. Watson was said to be interested in Minnesota and Tampa Bay as destinations last month.
Minnesota has a rather expensive quarterback in Kirk Cousins, who is tied to a fully guaranteed $35MM base salary. Cousins would obviously need to be moved in a Watson-to-Minnesota scenario, and that may mean the Vikings eating some of his contract. That could be tricky, given Watson's $39MM-per-year deal. Watson is also due a $35MM base salary in 2022. Sitting $15MM-plus over the cap, the Vikings are actually in slightly worse shape than the long-cap-strapped Saints ($6MM over) as of Saturday afternoon.
Still in on Watson, after emerging as a suitor in early 2021, the Panthers are preparing an aggressive offer. David Tepper hired an investigator to look into Watson's legal matters, Wilson notes, adding that the Texans still want draft assets in addition to the three first-rounders and at least one player for their quarterback. Jameis Winston extension talks have been on the Saints' radar, and that would better fit New Orleans' cap situation. But the team has never been shy about executing winter cap gymnastics. Watson would be a considerable upgrade on Winston for the Saints, whose passing game took a major hit after Drew Brees' retirement.
This market's new additions notwithstanding, the Panthers and Seahawks are still viewed as the likely favorites, Wilson tweets. Seattle has a quarterback need for the first time in 10 years and now has three first-round picks over the next two drafts, including this year's No. 9 overall choice. The Seahawks' Watson interest surfaced not long after Tuesday's Russell Wilson trade.
The Eagles are no longer believed to be a key player here. Watson has not shown interest in Philadelphia as a destination, with Wilson adding he has never waived his no-trade clause for the Eagles. The Steelers and Giants also remain pointed in other directions, but many offers could still come the Texans' way in the coming days.
Follow @PFRumors