We recently heard that new Browns QB Deshaun Watson would not end up on the Commissioner's Exempt list since he will not be criminally charged in connection with the sexual assault allegations for which he is still facing 22 civil suits. And, as Mary Kay Cabot of Cleveland.com writes, the absence of criminal charges may also help Watson avoid a lengthy suspension.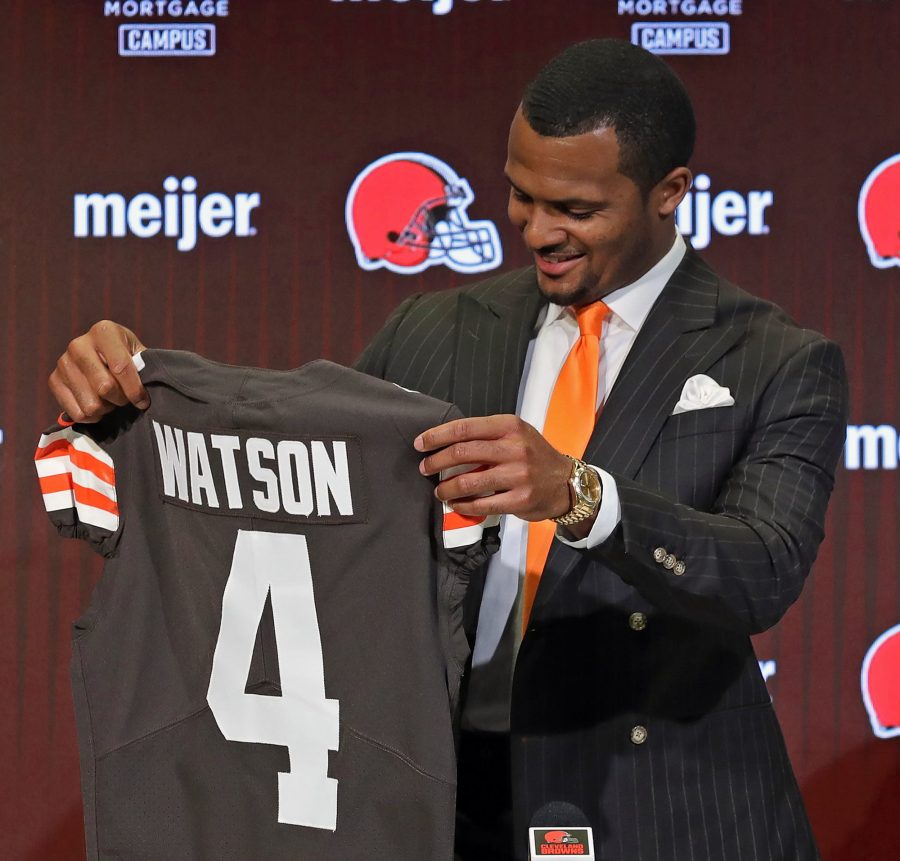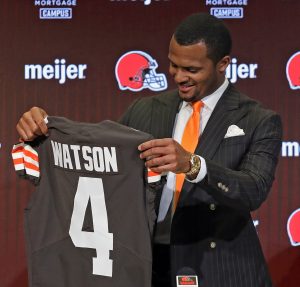 Per Cabot, league investigators will view the grand jury non-indictments as "mitigating factors" when it comes to doling out punishment to the embattled passer. A suspension may not be put in place until the civil matter is resolved — and Cleveland will not pressure Watson to settle the suits — but when the NFL's investigation concludes and a decision is made, Cabot hears that Watson could be hit with a six-game ban that gets reduced to four games.
That would obviously count as a huge victory for the Browns, who gave up a bounty of draft capital and a market-altering contract to acquire Watson in a move that many pundits have classified as desperate. Winning, though, has a way of rewriting history, and if Watson escapes all of his legal troubles with only a four-game suspension (at least as far as on-field ramifications are concerned), Cleveland will have a very good chance of winning in 2022 and beyond.
Of course, the Browns are still rostering Baker Mayfield, an awkward reality that would become even more awkward if they are forced to retain him throughout the 2022 season. GM Andrew Berry recently said he would be willing to do so, but that surely is just a bit of posturing. Berry obviously wants to trade the former No. 1 overall pick, and he is content to wait until a starting quarterback on another club suffers an injury and creates a QB need for that club. According to Cabot, Berry may need to do just that, because there is "no market" for Mayfield at this point.
Still, Cabot says Berry does not want to give Mayfield away or include one of his own draft picks in a trade to entice another team to assume Mayfield's contract. She writes that the plan remains to have newly-signed QB Jacoby Brissett, and not Mayfield, operate as the starting signal-caller in the event of a Watson suspension. The one-year deal that Brissett signed with the Browns last month has a base value of $4.65MM, almost all of which ($4.5MM) is guaranteed, as Tom Pelissero of the NFL Network tweets. Brissett will have a chance to earn more via incentives, including, perhaps, play-time incentives that could be realized if/when Brissett stands in for Watson.
One more item on Mayfield: his disenchantment with the Browns was intensified in the wake of a report that surfaced prior to the Watson trade indicating that the team was looking for "an adult" at the quarterback position (thus implying that Mayfield is not, in fact, an adult). Per team owner Jimmy Haslam, that comment did not come from the Cleveland front office (Twitter link via Jeff Schudel of the News-Herald).
Follow @PFRumors