Amidst a slew of deals on Day 1 of the 2022 draft, A.J. Brown was traded from the Titans to the Eagles, making him the latest in a long line of wideouts on the move to new teams this offseason. When speaking to the media in the aftermath of the deal, Brown offered more details on his contract negotiations with Tennessee.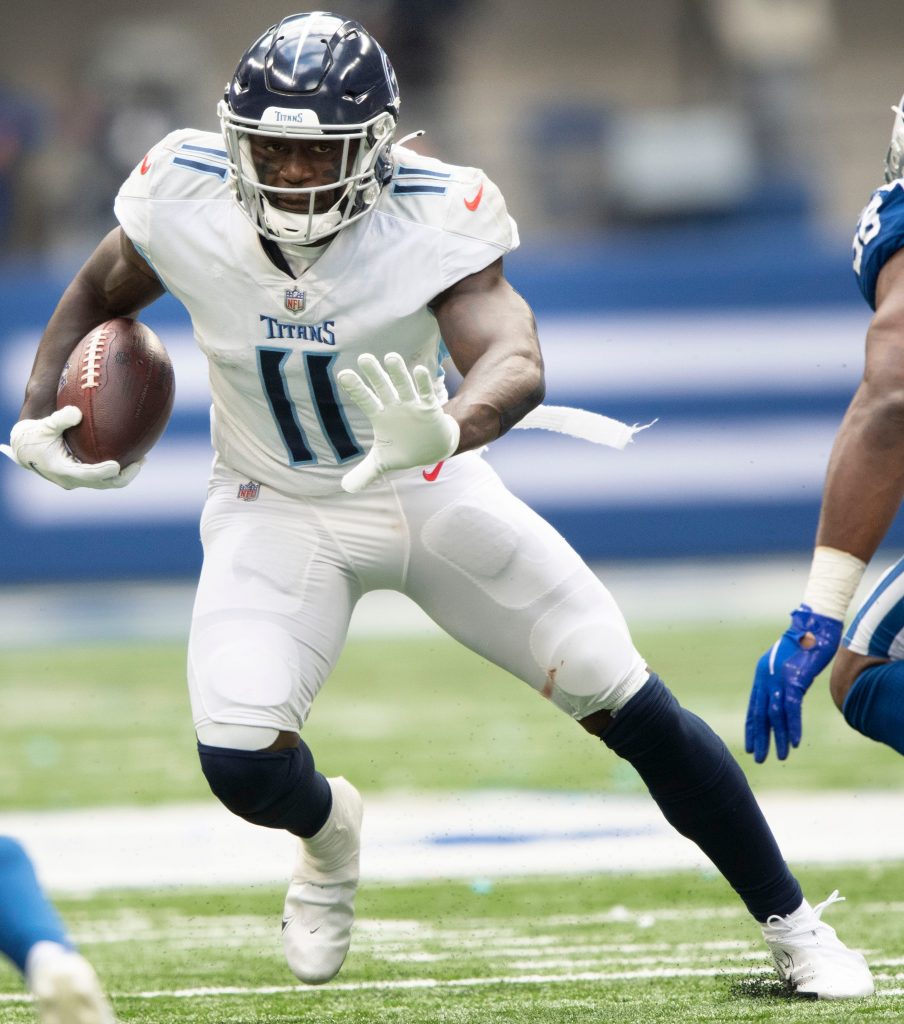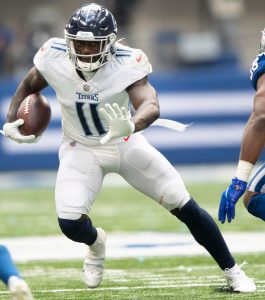 "This wasn't my fault" the 24-year-old said, via ESPN's Turron Davenport. "I wanted to stay, but the deal they offered was a low offer. The deal they offered wasn't even $20 million a year."
More specifically, Brown said that Tennessee was willing to give him a contract valued at $16MM per season, with the potential to reach the $20MM mark through incentives. A source tells Dianna Russini of ESPN.com that the Titans' offer was better than what Brown indicated, but that source did not divulge any additional details. Brown's deal with the Eagles averages $25MM per annum, and during his own media availability, Titans general manager Jon Robinson said the gap between the two parties on contract terms led to the trade.
"We really started working on [the trade] over the last 18, 20 hours" Robinson said last night. "We had discussions back and forth and we realized we got to the point where it was going to be hard to get a deal done." As a result, the Titans reversed course from their public stance in favor of re-signing him, and Brown has become another beneficiary of the exploding WR market.
The Pro Bowler made it clear that the Titans wouldn't have needed to match the Eagles' contract offer for him to remain in Nashville. "I would have stayed if they offered me $22 million," he said. But regardless of the AAV, Russini reports that Brown was seeking close to $80MM in guaranteed money, though he "only" landed $57MM in guarantees from Philadelphia. Russini adds, even before that $80MM figure was floated, Brown had requested a trade (it was previously reported that the 49ers' Deebo Samuel was the only member of the loaded 2019 wide receiver draft class that had asked to be dealt).
Even if they could have hammered out an extension worth $22MM per year with $57MM or so in guarantees, the Titans' preference, clearly, was to re-stock the position with the much cheaper Treylon Burks, whom they selected with the 18th overall pick. He, alongside trade acquisition Robert Woods, will now head the team's depth chart.
Trying to close the book on a controversial transaction, Robinson expressed gratitude for Brown during his three seasons with the team. "We really appreciate what A.J. has done here for our football team, on the field and in the community" he said.
"We wish A.J. nothing but the best moving forward".
Rory Parks contributed to this post.
Follow @PFRumors