The Titans have done everything this offseason to convince wide receiver A.J. Brown that they want him on their football team, short of offering him the contract he apparently desires.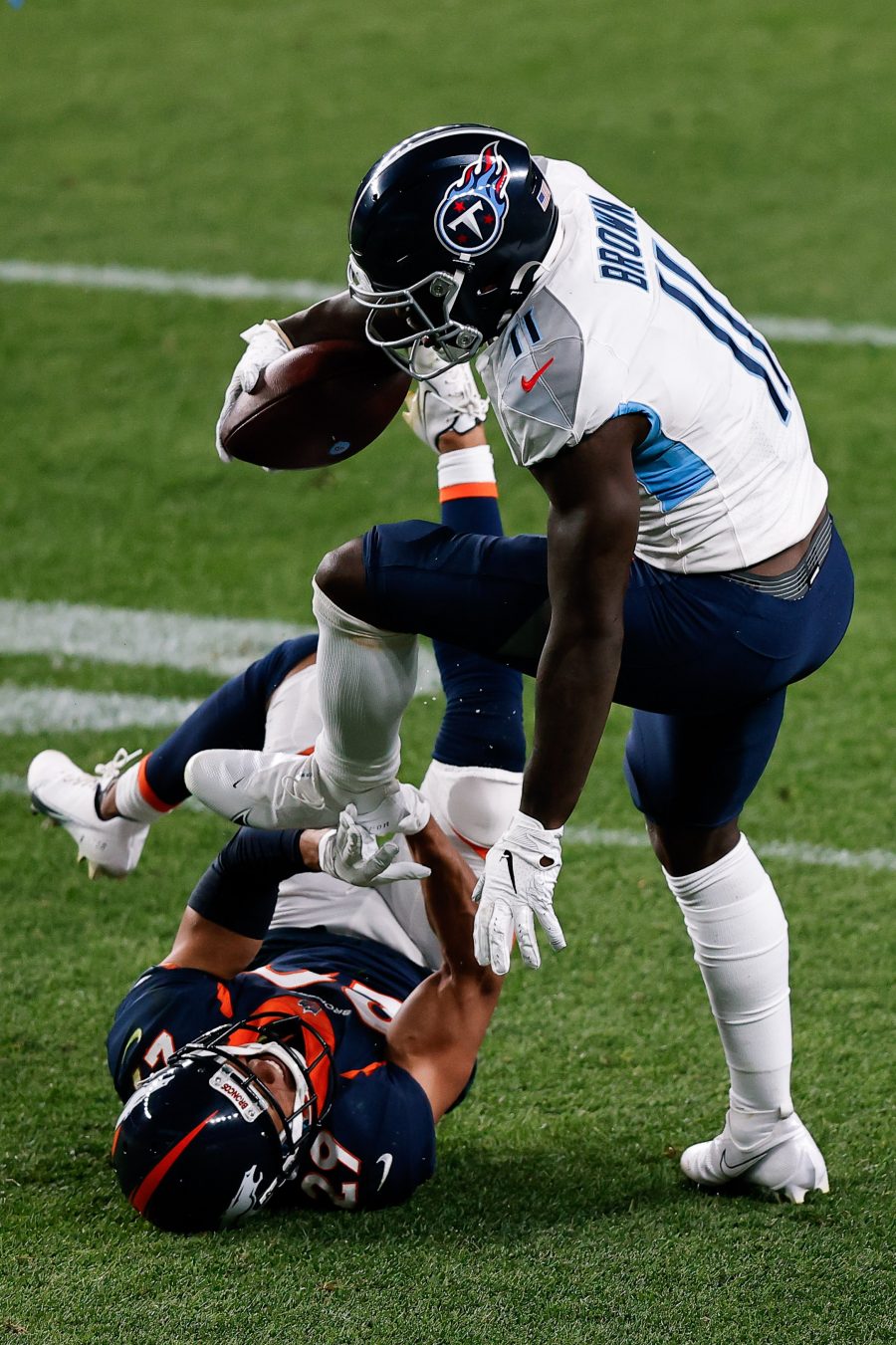 We've seen reports from general manager Jon Robinson that Tennessee has no plans to trade their star wide receiver, according to Aaron Wilson of Pro Football Network, and, rightly, they shouldn't want to. Despite a small history of injuries in his three-year career, Brown is one of the Titans' most explosive and consistent playmakers, even in an offense last year that was missing former-Titan Corey Davis and running back Derrick Henry and had Julio Jones looking like a shell of his former self.
Head coach Mike Vrabel expressed his love for Brown on the "Rich Eisen Show," and made it clear that Brown won't be traded "as long as (he's) the head coach," according to Dianna Russini of ESPN. Russini went on to report that Brown has no interest in participating in any team events without a new deal.
The sides are working towards an extension, but, so far, haven't found room to meet in the middle. Former-Colts punter Pat McAfee spoke with NFL Network's Ian Rapoport concerning an alleged phone call between disgruntled 49ers wide receiver Deebo Samuel and Brown, who share an agent. In the call, the person assumed to be Brown claims an offer from his team of $20MM per year, with no clarification on the deal's length. Rapoport, who admittedly did not corroborate that the video of the phone call was real, said that $20MM would be a good starting point for negotiations, as teams don't tend to put their best offers out their to start.
Before this offseason, it would make sense for Brown to be getting a deal around $20MM per year. The numbers that he's put up in his career are similar to other receivers who make that much, such as Mike Williams, Chris Godwin, and Amari Cooper, and, with Brown being a bit younger than those three, he might command a bit more money with the expectation that he'll be around longer in his prime. The deal that most likely changed Brown's expectations, was the contract the Jaguars gave to Christian Kirk. If Kirk can command $18MM per year having never recorded a 1,000-yard receiving season in his four-year career, surely Brown should command far more after doing so in both of his first two years in the league.
In his worst statistical year last season, where Brown played in the least amount of games of his career and was the only player defenses needed to focus on, Brown still produced, catching 63 balls for 869 yards and 5 touchdowns in 13 games. It was the first time he failed to amass 1,000 receiving yards and 9 total touchdowns in a season.
Seeing how important Brown is to the Titans' offense, combined with the expected holdout Brown has threatened, Robinson and Vrabel will likely be feeling the pressure to concede sooner rather than later. Salaries are constantly rising to new heights in the NFL, and, if Tennessee loves their star receiver as much as they say they do, why not make an example by giving him a contract that shows it?
Follow @PFRumors