As OTAs begin around the league, one of each team's top storylines has to do with attendance. In the 49ers' case this year, the bulk of attention is of course drawn to Deebo Samuel. As noted by Matt Barrows of the Athletic (subscription required), the wideout is not with the team currently.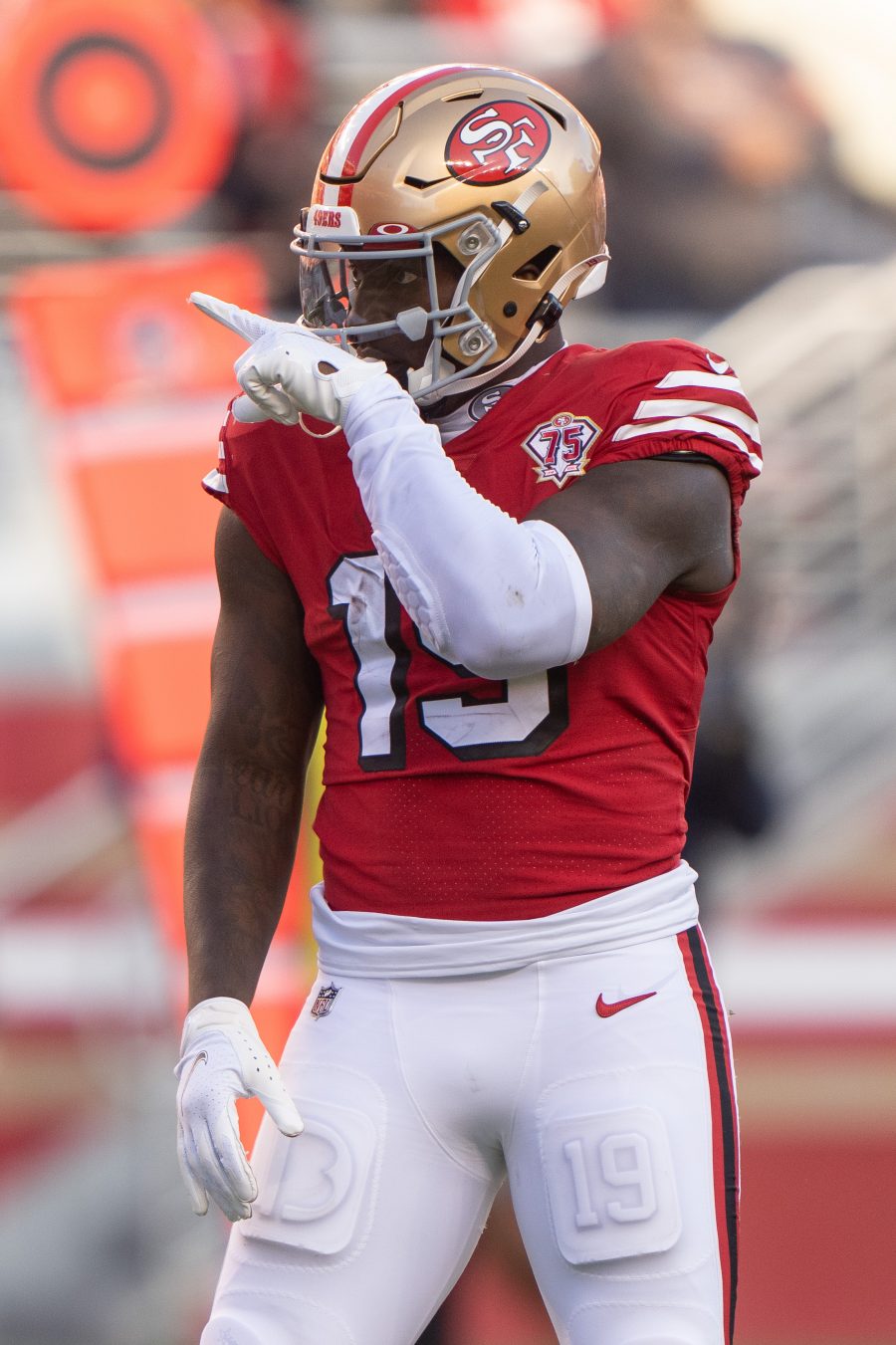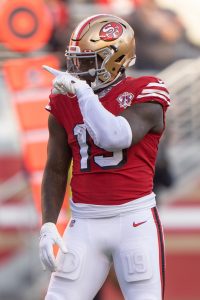 That comes as no surprise, of course; Samuel was named as one of three 2019 draftees who would be skipping on-field work back in April. The timing of the decision was due to the fact that this offseason marks the first in which he can sign a new contract, and the recent dramatic upward trend in the receiver market around the league.
More specific to the Samuel situation in particular is the matter of his tenuous relationship with the club. The 26-year-old requested a trade, despite the team publicly stating that they had budgeted for an extension. A number of teams were interested in acquiring the All-Pro, including the Jets. New York was believed to have offered the No. 10 pick in the draft for him, but Samuel remains on the team for now.
San Francisco has made it clear they intend for that to remain the case, and that they did not get seriously involved in trade talks. With the draft having come and gone, and relations apparently warming to an extent between the two parties, attention is once again turning to his contract situation. The progress made on that front will remain a situation worth watching in the coming weeks.
As Barrows also notes, Nick Bosa is not in attendance for OTAs. The two-time Pro Bowler is working out with his brother Joey Bosa, which, Barrow writes, "he'd likely do if he had a long-term contract or not". As another member of San Francisco's 2019 draft class, Bosa is also eligible for a significant raise, though there has been far less controversy surrounding his contract status. Still, the way the 49ers handle the current situation with two of their young stars will be one of the top stories of their offseason.
Follow @PFRumors