A week after a 23rd woman filed a civil lawsuit against Deshaun Watson, another massage therapist has done so, Sarah Barshop of ESPN.com reports (on Twitter).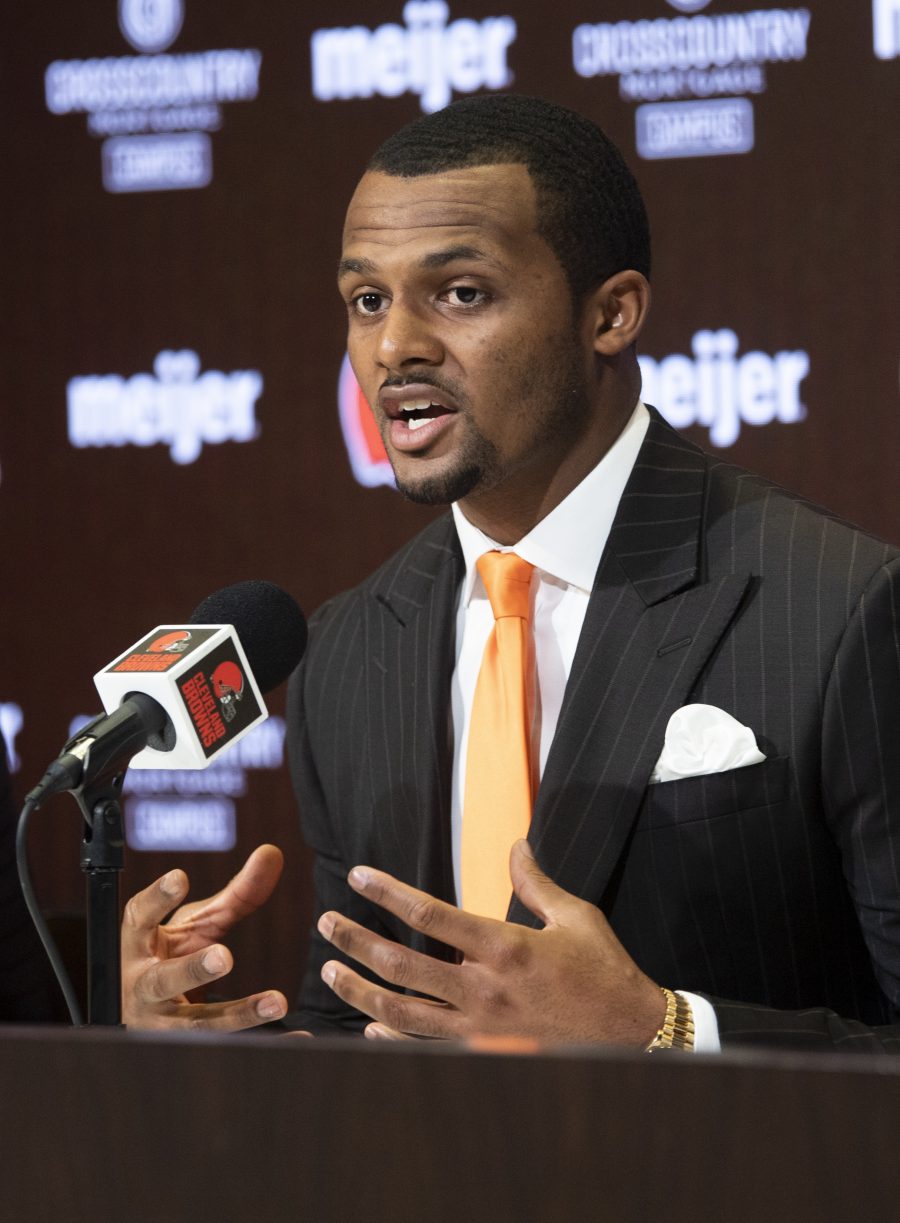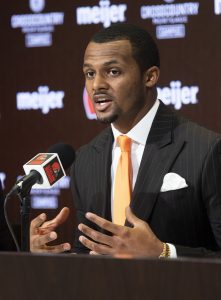 The number of women who have accused the Browns quarterback of sexual misconduct and/or sexual assault stood at 22 for many months. The 23rd accuser filed suit after seeing two of Watson's accusers, Kyla Hayes and Ashley Solis, detail their allegations during an episode of HBO's Real Sports with Bryant Gumbel in late May.
The 24th lawsuit indicates the accuser and Watson met for two massages, the first ending early because the quarterback took a phone call. The second is when the alleged misconduct took place, with the suit also indicating the plaintiff quit massage therapy because of it, according to Barshop and ESPN.com's Jake Trotter. This suit also alleges Watson sought massages from "random strangers on Instagram" more than 100 times, per Mike Florio of Pro Football Talk. The Real Sports segment also indicated Watson has received more than 100 massages in a year.
Watson has denied all allegations against him, but the rising number of accusers will apply pressure on the NFL from a public-perception standpoint. The league has concluded its interviews with the 26-year-old passer. The period for pretrial discovery expires July 1, pointing to a suspension coming after that date. Watson has not been criminally charged, but that is not necessary for a suspension under the NFL's personal conduct policy.
Ten of the first 22 accusers made criminal complaints against Watson. Those led to two grand juries not recommending charges against the embattled quarterback. The civil suits are also not expected to be resolved until at least 2023, with the increasing number of suits set to drag this process out. But a suspension is expected to be handed down before this season begins. Additional punishment could emerge after the conclusion of the civil suits, but with that process set to pause from August 1, 2022-March 1, 2023, it is possible this matter will not be finalized by the start of the 2023 season.
Monday's lawsuit mentions the "happy endings" remark Watson defense attorney Rusty Hardin made during an interview with Houston Sports Radio 610 last week, Barshop adds (via Twitter). Hardin referenced happy-ending massages not being illegal, and while Watson's defense leader later attempted to clarify his remarks as hypothetical, the attorney for all 24 accusers, Tony Buzbee, said (via Mary Kay Cabot of cleveland.com) they would be used in civil suits alleging Watson attempted to turn massages from therapeutic to sexual in nature.
The 23rd lawsuit emerged before Hardin's comments, but it alleges Watson offered each accuser $100K to settle the cases. Not all of the accusers were prepared to settle, Florio notes, adding Watson's team included "aggressive nondisclosure agreements" as part of those settlement offers. The NDA matter came up when the Texans and Dolphins were discussing a Watson deal before last year's trade deadline. The Dolphins moved in a different direction, leading to the Browns signing off on a trade and historic extension agreement. They now await to learn how much time their new quarterback will miss.
Follow @PFRumors