Former Alabama star quarterback A.J. McCarron has created value for himself as a reliable backup quarterback in the NFL. When a job isn't determined by consistent on-field production, it can be difficult to leverage new deals after an injury. After spending the 2021 NFL season recovering from a torn ACL suffered during the preseason, McCarron is ready to contribute again, according to Mark Inabinett of AL.com.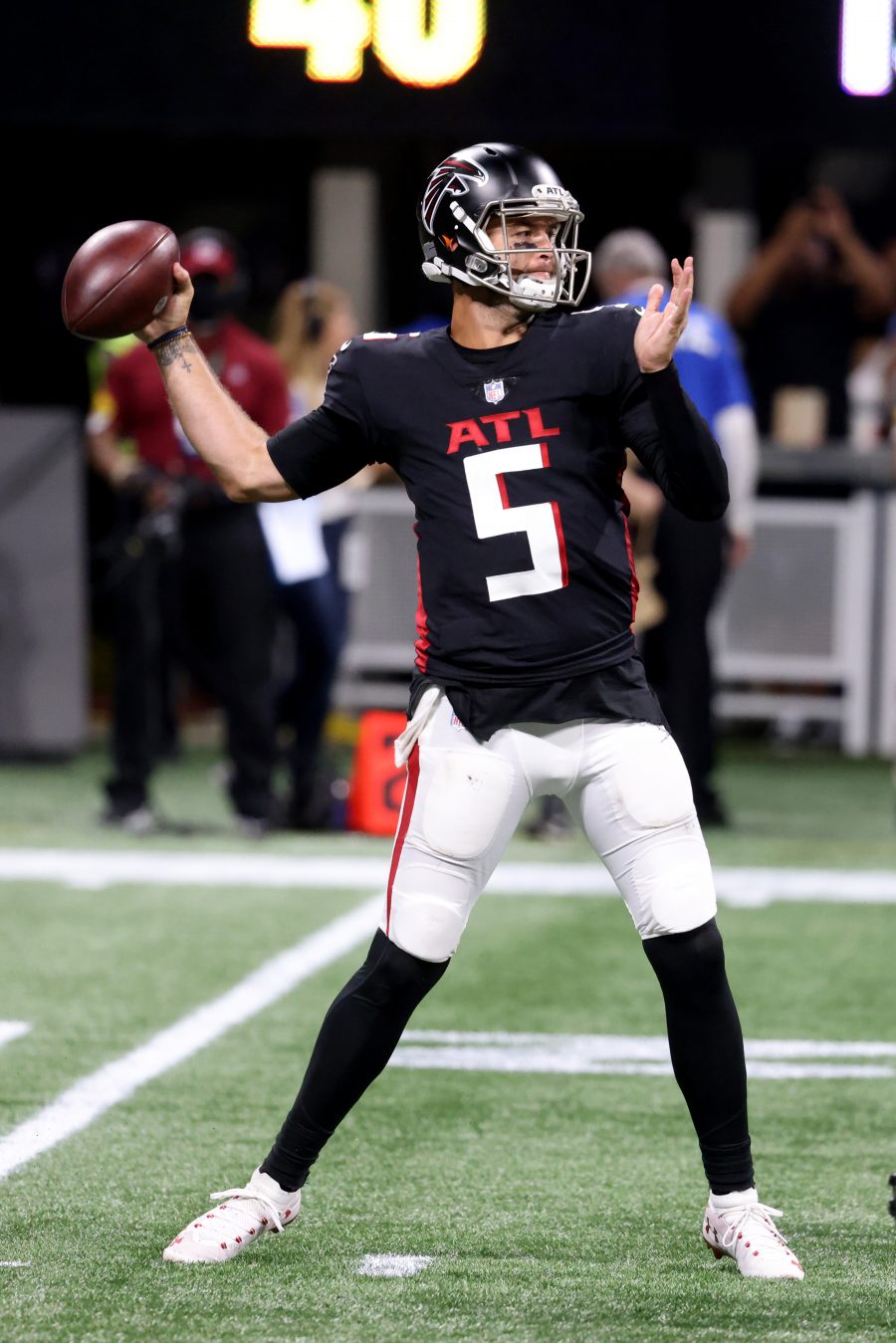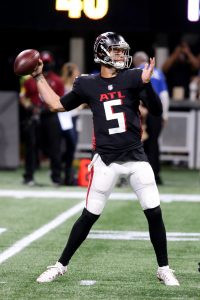 The last time McCarron really carried a team through a season was back in college. As a freshman at Alabama, McCarron sat behind senior Greg McElroy before taking over as a sophomore. With McCarron at quarterback for those three years, Alabama only lost four games. Over his collegiate career, McCarron had a completion percentage of 66.9% while throwing for 77 touchdowns and only 15 interceptions.
The Bengals used a fifth-round pick to select McCarron in 2014, intending for him to serve as a back up to starter Andy Dalton. He didn't see any time on the field during his rookie year. A combination of the team signing free agent quarterback Jason Campbell before the draft and some shoulder soreness resulted in McCarron spending most of the year on injured reserve.
After the departure of Campbell the next year, McCarron beat out Keith Wenning and Terrelle Pryor for the backup quarterback position during training camp. When Dalton suffered a broken thumb late in the season, McCarron heard his name called. McCarron started the last three games of the season for Cincinnati winning two of them, which, with the assist of an 8-0 start to the season, was enough to get the Bengals into the playoffs as the AFC North division winner. McCarron started the Wild Card game for Cincinnati against the Steelers, as well, and was minutes away from giving the Bengals their first playoff victory in 25 years if not for a late-game rally by Pittsburgh.
When Dalton recovered and returned for the next season, McCarron reverted back to his back up role. McCarron was nearly the prize of a mid-season trade with the Browns, who intended send a second- and third-round pick in the following draft in exchange for the fourth-year quarterback. Unfortunately, the Brown failed to file the paperwork before the trade deadline and the trade never went through. McCarron then filed a labor grievance against Cincinnati claiming that he had been healthy enough to be removed from the non-football injury list as a rookie and that the season should count toward his accrued season total. He won the grievance and, as a result, became an unrestricted free agent the following year.
McCarron signed with the Bills and entered a quarterback competition with Nathan Peterman and then-rookie Josh Allen. McCarron was injured during the preseason and Peterman won the competition, before promptly being benched in Week 1 in favor of Allen. With Peterman and Allen set as the starter and back up, the Bills decided to get some value out of McCarron and traded him to the Raiders for a fifth-round pick. He spent the season backing up Derek Carr before being released at the end of the year.
McCarron signed with the Texans and ended up making a start in a season finale game, after it was determined that Houston would be locked in as the 4-seed. After two years in Houston, McCarron signed last offseason with the Falcons to back up Matt Ryan. The ACL tear in the team's second preseason game would end his season prematurely.
In an interview on NFL Network, McCarron claimed that he felt great, saying that he "got cleared at four-and-a-half months out from surgery, so (he's) just been working on the strength and getting everything back normal."
"You never know what your future holds, what it is in this game," McCarron said. "So I'm just ready, waiting for a call."
As teams begin to go into camps, arms will certainly be needed. It's hard to imagine that an eight-year veteran with plenty of practice and camp experience will have to wait very long for that call.
Follow @PFRumors