It's no secret that Jeffery Simmons is interested in a new contract. The fourth-year defensive tackle staged a "hold-in" at the Titans' mandatory minicamp this month. A "hold-in" is where a player attends the required sessions without competing in any of the drills. It's meant to act as a hold-out without triggering any of the fines that would come along with not attending the required sessions.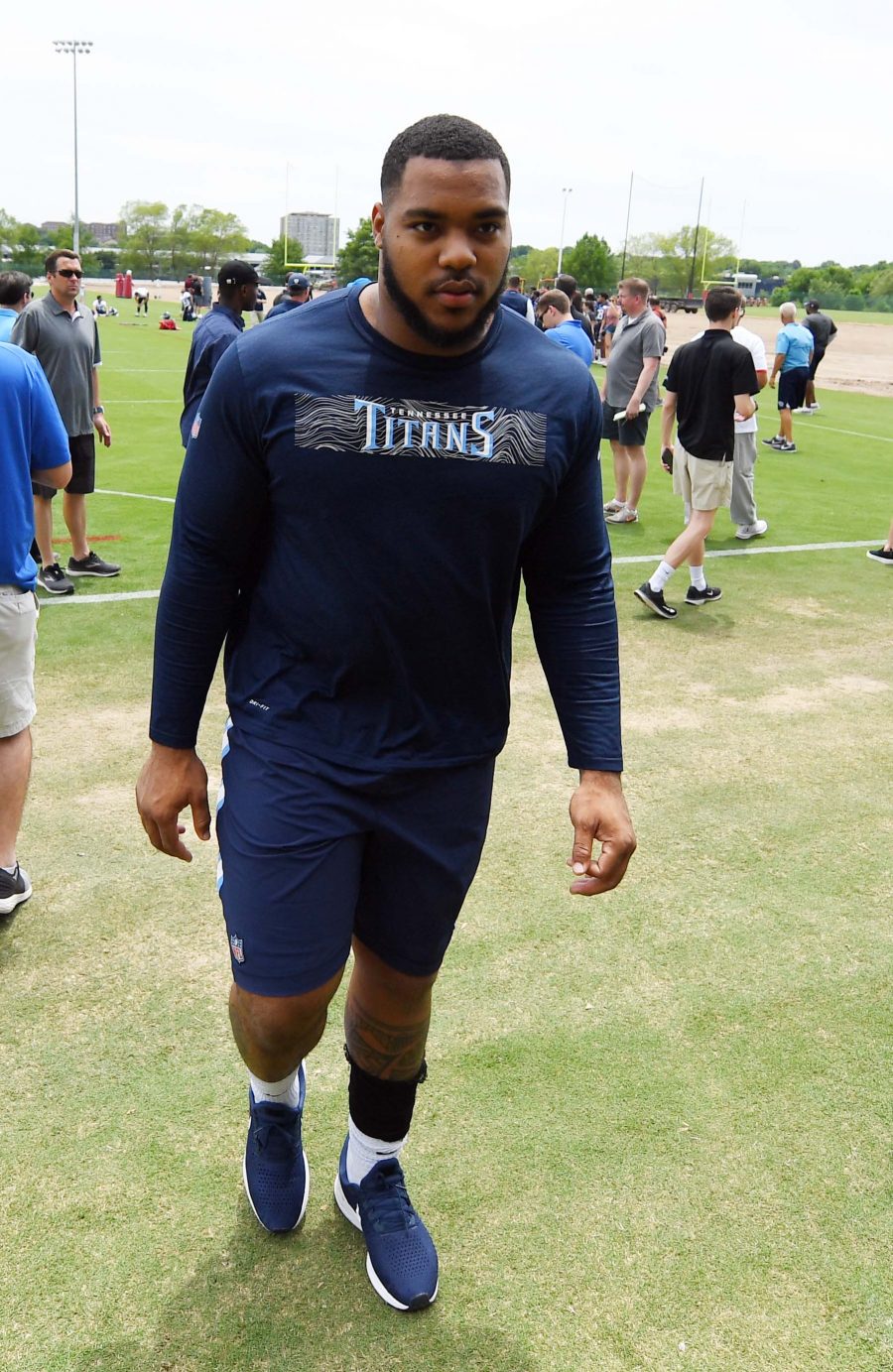 Now both Simmons and the Titans' coaches deny that the "hold-in" has anything to do with any contract issues. Titans head coach Mike Vrabel attributed his lack of participation to "the plan laid out by the team" in order for him to be ready for training camp, according to Terry McCormick of TitansInsider.com. Regardless, Simmons and Tennessee are going through the process of determining what the future holds for their union and it will likely require some negotiation.
Tennessee drafted Simmons out of Mississippi State with their first pick of the 2019 NFL Draft. Simmons had a slow start at the pro-level. A torn ACL suffered during draft prep kept him on the reserve/non-football injury list until mid-October of his rookie season. He promptly recorded a sack in his NFL debut, but only finished the season with 2.0 sacks, 4.0 tackles for loss, and 2 quarterback hits.
In his sophomore season, Simmons claimed his role as a full-time starter in the middle of the line, thanks in part to the departure of veteran Jurrell Casey to Denver. In his first full NFL season, Simmons showed improvement in his ability to apply pressure in the backfield with 14 quarterback hits, but struggled to convert those into strong finishes, only totaling 3.0 sacks and 3.0 tackles for loss by the end of the year. He did display a talent for batting balls at the line, a highly sought after trait for defensive linemen, recording 5 passes defensed in his second season.
2021 saw a breakout year for Simmons. Starting all 17 games of the newly-elongated season, Simmons recorded career-highs in sacks (8.5), total tackles (54), tackles for loss (12.0), quarterback hits (16), and passes defensed (6). Simmons was named a Pro Bowler and a second-team All-Pro.
While this was clearly a great season for Simmons, the best of his career, he still has a ways to go to reach the heights of the best athletic defensive tackles in the league. His pass rushing numbers are nowhere near those of the highest paid players at his position such as Aaron Donald, DeForest Buckner, or Chris Jones. Due to the room he still has to grow, it's hard to imagine a long-term deal for Simmons reaching the heights of $20MM+ like the players listed above.
When looking at what a long-term deal for Simmons might look like, better comparisons would be players like Javon Hargrave, Cameron Heyward, and Jonathan Allen.
Hargrave had been drafted by Washington two years before Simmons entered the league. Hargrave ended up signing an three-year extension with an average annual value (AAV) of $13MM at around the same point in his career that Simmons is in now. While Hargrave's best season wasn't quite what Simmons' is, Hargrave had put together two consecutively strong seasons that led to a bit of a shorter extension but still rewarded his talent.
Heyward had a few more impressive seasons than Simmons when he signed his four-year deal with an AAV of $16.4MM. The reason why Heyward is still comparable despite his superior output is that he was 31-years-old when he signed his contract. His advanced age likely caused a slight drop in his overall value.
Allen may be the best comparison for Simmons' current situation. 11 months ago, Allen signed a four-year extension with an AAV of $18MM. Allen was 26-years-old when he signed the deal and had two strong seasons with very similar statistics to Simmons' best year.
With the combination of Simmons' production and the fact that he'll turn only 25 next month, an attempt can be made to try and estimate what an extension for him at this point might look like. Considering that the Titans would probably like to hold on to Simmons and that NFL salaries are constantly inflating, a reasonable extension would look something like a four-year, $76MM contract. More generally, expect a three- or four-year deal with an AAV of $18-19.5MM.
Now a new deal is not immediately necessary. Simmons is heading into his fourth year in the league and, as he was a first-round pick, the Titans had a fifth-year option on his rookie-contract which they exercised back in April. Still, the Titans would like to secure Simmons long-term and Simmons would like to cash in on his best season to date, as he's only set to make $2.2MM on his base salary this year.
Simmons doesn't have an agent, but instead refers to a "team" meant to deal with his contract. "I'm not talking to (the Titans) about my contract. I have a team in place that, if it is my contract, they're going to talk to whoever upstairs," Simmons told McCormick about the negotiation situation. While his contract "team" handles his potential extension, Simmons will be focused on his on-the-field team.
"My job is to be a leader, be a player and not just on the field but in the weight room, the locker room, or whatever it may be," Simmons pronounced. "I'm on the plan and I'm sticking with it, and I'll see you guys in camp."
Follow @PFRumors