The Deflategate and Ezekiel Elliott dramas showed NFL suspensions do not necessarily provide off-field sagas' final acts. Deshaun Watson and the NFLPA appear prepared to extend an already-lengthy matter to court, if the NFL's goal of a full-season suspension becomes reality.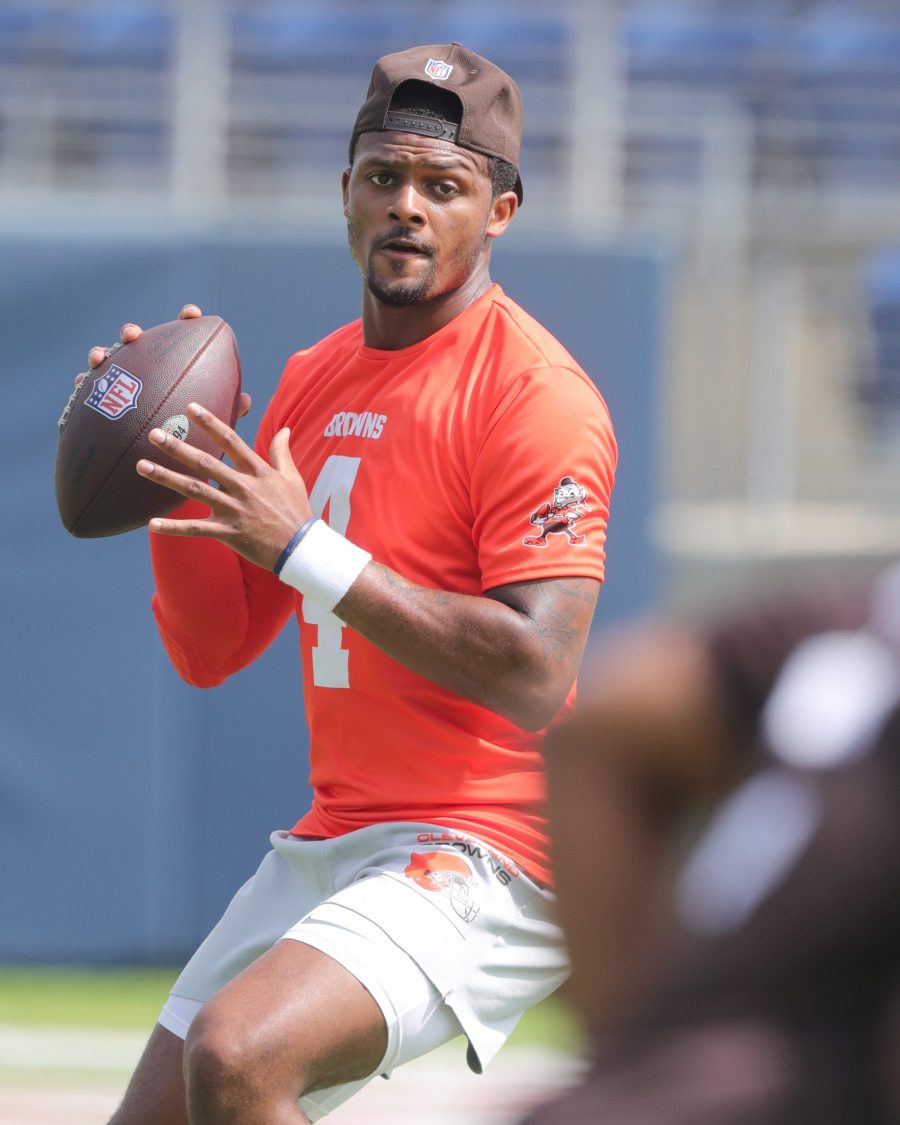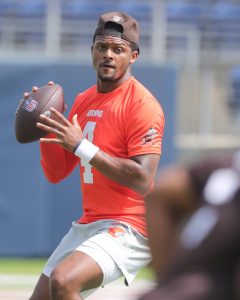 A full-season ban would prompt the Browns quarterback and the union to sue the NFL, Charles Robinson of Yahoo.com tweets. Despite no ruling having been made yet, Robinson notes the two parties currently at odds with the NFL have already made plans to sue.
This lawsuit would occur if disciplinary officer Sue Robinson bans Watson for a full season or if the NFL overturns her ruling and pushes through a full-year suspension. After 24 women sued Watson for alleged sexual misconduct and/or sexual assault — during a process that led to the Texans settling with 30 women in connection with their former quarterback's off-field behavior — the league has long been rumored to push for a punishment that keeps the new Cleveland QB off the field for a full season. Positioned to oversee the appeal process, Roger Goodell can ensure this happens. If this journey heads down that path, another NFL legal drama looks like it will commence.
Neither Elliott nor Tom Brady ended up seeing their suspensions vacated, though each stalled their respective punishments. Brady played the entire 2015 season but ended up serving a four-game ban in 2016. An injunction allowed Elliott to play after initially being suspended in 2017, but a notable back-and-forth with the NFL in court led to the Cowboys running back serving his six-game suspension that year. Watson would also face an uphill battle, per Mike Florio of Pro Football Talk, who notes the latest CBA negotiating a clear policy — an independent arbitrator ahead of a Goodell-overseen appeal, a procedure put in place via the 2020 CBA — would work against Watson in court.
These lawsuit plans may be tested. Would Watson still take the league to court if he is suspended for much of the 2022 campaign, but not all of it? Some around the league believe Watson will play in 2022, Mary Kay Cabot of cleveland.com writes. As for when the next step here (the appeal stage) will take place, Charles Robinson adds Sue Robinson's decision could drag into Browns training camp (Twitter link). This would move the appeal stage into the preseason and potentially up against the start of the regular season. If Watson is suspended for much or all of the 2022 slate, the Browns are planning to add another quarterback. But this to-be-determined passer would back up Jacoby Brissett, not replace him as the starter.
Follow @PFRumors