Now that Baker Mayfield is officially a Carolina Panther, his second NFL team has exclusive negotiating rights with him until the 2023 legal tampering period begins. That window, which closes in mid-March, could be critical not long down the road. For now, the Panthers are not looking at this acquisition through a post-2022 lens.
The Panthers have not discussed an extension with Mayfield, GM Scott Fitterer said Tuesday. Considering Mayfield is being pitted against Sam Darnold in a competition and has barely two weeks to learn OC Ben McAdoo's system ahead of training camp, extension talk is premature. The Panthers also helped sell the idea of a $3.5MM pay cut to Mayfield by pointing out how he can up his free agency stock after a year in Charlotte.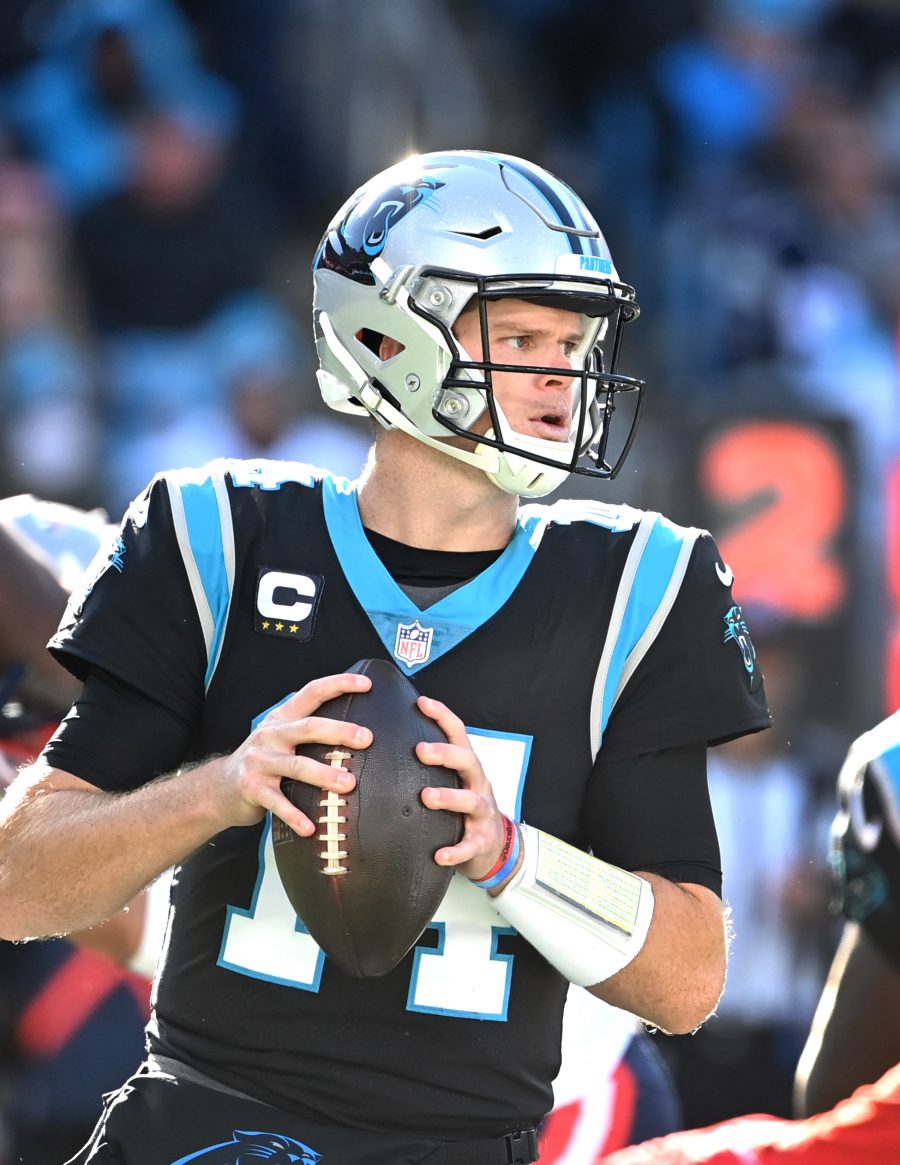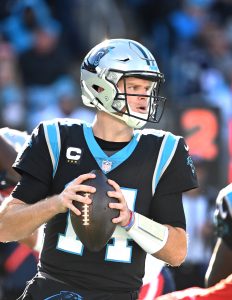 "We'll let it play out throughout the season and we'll make decisions later in the season whether it's November or December, once there's a track record behind [Mayfield] in this offense and this organization," Fitterer said, via David Newton of ESPN.com. "… I just want to take it short term for now."
Mayfield was connected to an extension worth more than $30MM per year in 2021, but he and the Browns tabled those talks. A disastrous 2021 campaign led to Mayfield's value plummeting and the Browns moving to replace him. The former No. 1 overall pick will make more than $15MM this season, but the Panthers are responsible for only $4.86MM. That said, incentives could bump that number up by a few million.
Mayfield, 27, is expected to be the Panthers' next starting quarterback. His beating out Darnold would put the latter in limbo. The Panthers cut Cam Newton and traded Teddy Bridgewater, eating some of the latter's contract to move him. Carolina has seen considerable turnover at the game's most important position.
Darnold, 25, is due $18.9MM fully guaranteed — a figure north of Mayfield's, now that the former Heisman winner has taken a pay cut — and that number would be a non-starter for teams eyeing Darnold in a trade. The Panthers are not planning to move Darnold, Fitterer said (via The Athletic's Joe Person, on Twitter). No trade calls have come. The Panthers now have Mayfield, Darnold, P.J. Walker and Matt Corral under contract.
Among Browns coaches and front office staffers, Mayfield support had waned, according to the Boston Globe's Ben Volin. The fallout from the Odell Beckham Jr. trade and the "adult in the room" comment that surfaced just before the Browns' controversial Mayfield-to-Deshaun Watson switch indicated the four-year starter was wearing out his welcome in Cleveland. When asked about the "adult in the room" comment, Fitterer said Tuesday "a lot of people" among the Panthers went to bat for Mayfield, via ESPN.com's Jake Trotter (on Twitter).
The Panthers and Browns haggled over Mayfield's salary split for several weeks, despite Fitterer and Matt Rhule wanting the QB to be a Panther by the team's minicamp. During the draft, the Browns were believed to be willing to pay just more than $3MM of Mayfield's salary. They ended at $10.5MM. Those April negotiations also appear to have featured a better draft pick coming Cleveland's way, per Fitterer, whose team backed out of those mid-draft talks and traded up for Corral. The sides ended up agreeing on compensation that will either be a 2024 fourth- or fifth-round pick.
"The draft pick compensation came first in order for us to talk to Baker and kind of take that next step," Fitterer said Tuesday (h/t Yardbarker). "We had to work with Cleveland to figure out what the right number was. Obviously, we talked to Cleveland during the draft — those things have gotten out — the compensation was higher at that point.
"Now that it changed with Matt Corral being added to the group, us going through the spring and Sam playing really well throughout the spring, we just didn't have that urgency to necessarily go out there and add someone right away. So we worked through that compensation, we reached that [fifth-round pick] going into a [fourth-rounder] in two years, and we thought that was fair."
Follow @PFRumors