The Browns and Panthers have finally reached a compromise, and it will end Baker Mayfield's Cleveland tenure. The Panthers are acquiring the former No. 1 overall pick, Ian Rapoport and Tom Pelissero of NFL.com report (via Twitter). Carolina has since announced the move.
Carolina will send a 2024 conditional fifth-round pick to Cleveland in exchange for Mayfield, though Mary Kay Cabot of cleveland.com notes the pick is a conditional fourth. Clearing up this matter, CBS Sports' Jonathan Jones tweets the pick could land in Round 4 or Round 5. Mayfield's playing time will determine the pick, per InsidetheBirds.com's Adam Caplan (on Twitter). This still marks a light return for a quarterback of Mayfield's caliber, but his contract — along with leaguewide supply-and-demand issues at QB — had long been a sticking point for teams.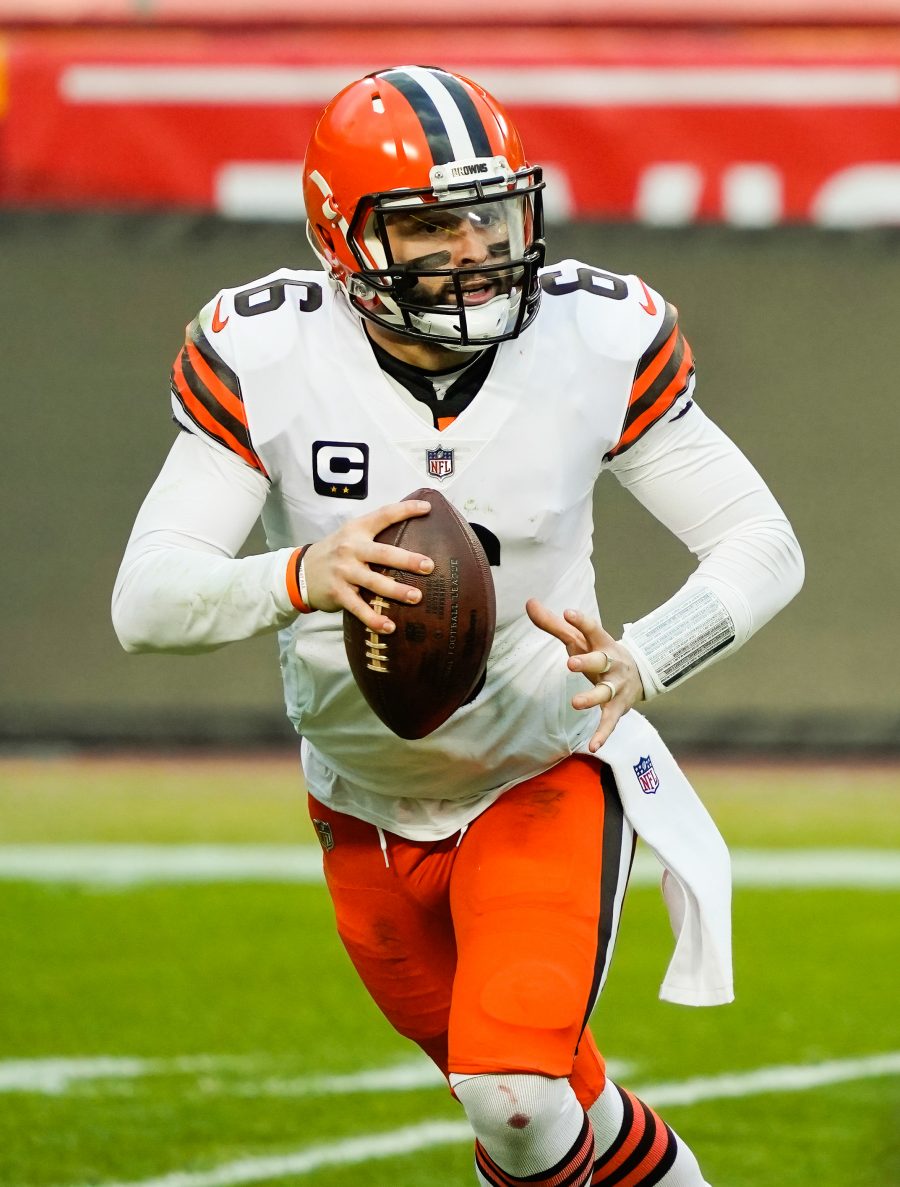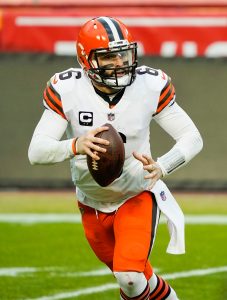 The sides reached an agreement to split Mayfield's salary, the primary sticking point in their months-long talks. The Browns have agreed to pay $10.5MM of Mayfield's $18.9MM fifth-year option salary, Mike Garafolo of NFL.com tweets. To facilitate a Cleveland exit, Mayfield has agreed to trim $3.5MM off his 2022 salary, Garafolo adds. Mayfield agreeing to a reduction moved these long-running negotiations past the goal line, Yahoo.com's Charles Robinson tweets.
Carolina will be responsible for just $5MM of its new quarterback's salary. Mayfield can earn back the $3.5MM of his fifth-year option money through incentives, Garafolo adds (on Twitter). The Browns, who entered Wednesday in first place by a mile for cap space, will still gain $8MM in additional room from this transaction. This move pushes Cleveland's available funds close to $50MM.
With the Panthers and Browns facing off in Charlotte in Week 1, this already-lengthy storyline likely will not cease for a while. But this provides a resolution for Mayfield, who had requested a trade as the Browns entered the Deshaun Watson sweepstakes. The Browns moved to acquire Watson, who changed his mind on Cleveland after the team proposed a fully guaranteed $230MM deal. That transaction has become one of the most controversial moves in NFL history, with Watson facing potentially a season-long suspension.
Mayfield, 27, has hovered in the background during that saga, with the Browns excusing him from minicamp. If he prevails against Darnold during the Panthers' training camp, Carolina will deploy Mayfield against a likely Jacoby Brissett-quarterbacked Cleveland squad in Week 1. If Mayfield wins the job, he will be the Panthers' fourth Week 1 quarterback in four seasons. Matt Rhule has acquired a starter-caliber QB in each of his three seasons at the helm, signing Teddy Bridgewater to replace Cam Newton and trading for Sam Darnold to succeed Bridgewater. Darnold, 25, is now in danger of being replaced, as Rhule navigates a hot seat.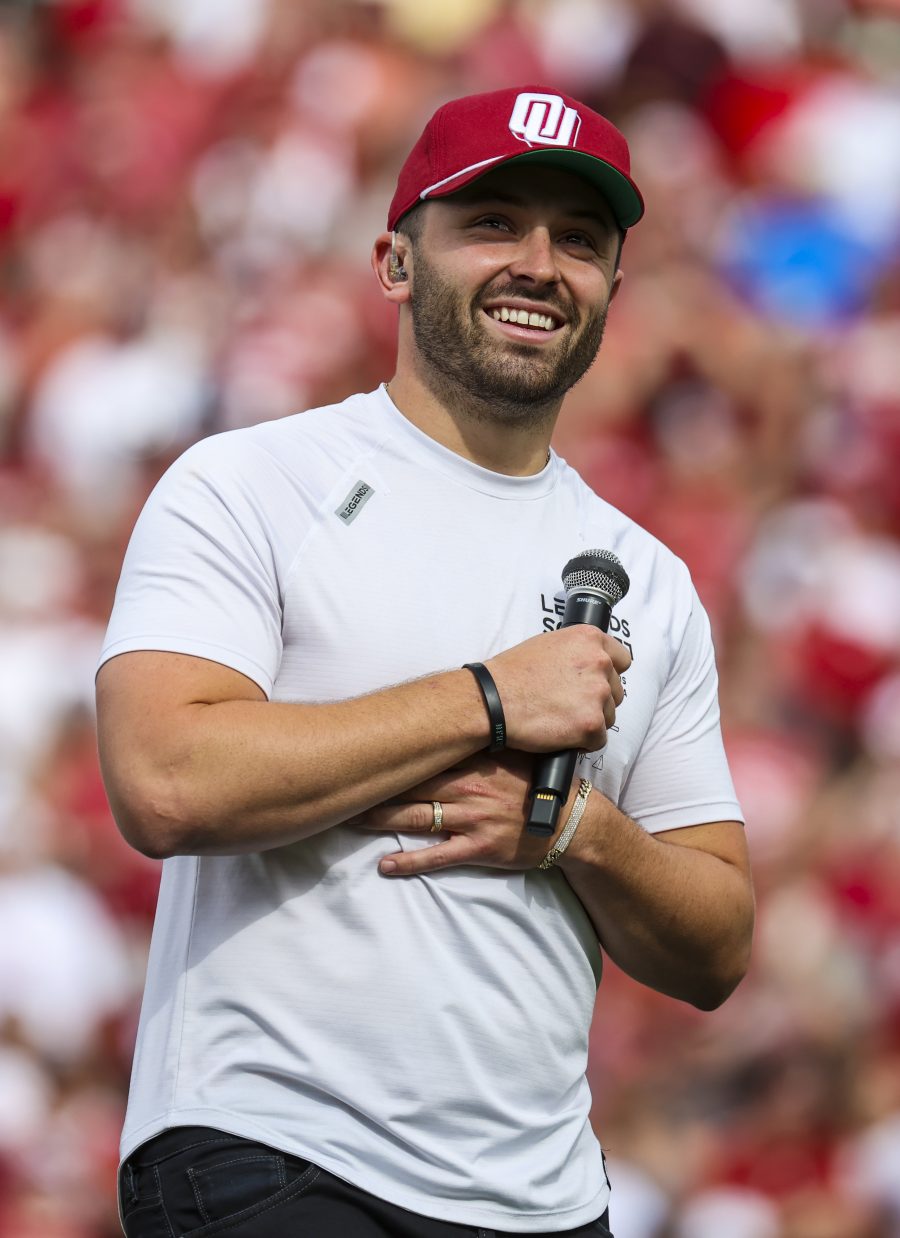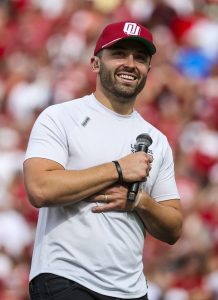 Mayfield now has a few weeks to prepare for training camp with Carolina. His path to Charlotte encountered a hurdle during the draft, when the Browns were willing to pay barely $3MM of his salary. This led to talks breaking down and the Panthers trading into Round 3 to draft Matt Corral. The team circling back to Mayfield puts Corral on a developmental path, as the Browns hold a competition between 2018's first two QBs drafted.
Despite Mayfield leading the Browns to their first playoff berth since 2002, he played through a major shoulder injury last season and saw his value crater. After a 10th-place QBR finish in 2020 — a 26-touchdown pass, 10-interception slate — Mayfield ranked 27th last season. Darnold has finished 25th or lower in QBR in each of his four seasons. Mayfield underwent left shoulder surgery in January but is expected to be a full training camp participant.
The 2017 Heisman winner enjoyed a rocky run in Cleveland, playing well in two of his four Browns seasons. A 2019 step back from a promising rookie season preceded Mayfield faring well in Kevin Stefanski's offense, but he now faces another prove-it season — one that will go a long way to determining his future earning potential. Mayfield and the Browns tabled extension talks last year. That development proved costly for the ex-Oklahoma superstar, though he can potentially earn an extension from the Panthers or a free agency payday in 2023 — if this season goes well.
Being the only known team enter serious negotiations for Mayfield, the Panthers had been the favorites to acquire him. While Mayfield said during a podcast appearance the Seahawks might be his most likely landing spot, Seattle was not believed to be interested in him via trade — only as a free agent signing. The Panthers ensured that could not take place. Carolina was similarly interested in Jimmy Garoppolo only as a potential free agent. Wednesday's trade narrows the four-plus-year 49ers starter's options as well.
Obtained for three draft picks — including a 2022 second-rounder — last year, Darnold struggled for much of his Panthers debut. The former No. 3 overall pick ranked 29th in QBR and missed time with an injury, continuing a trend on that front as well. Mayfield represents the USC product's biggest threat to a starting role, with Darnold having smooth tracks toward QB1 gigs with the Jets and Panthers through four seasons. The upcoming battle may determine whether Darnold will be able to continue his run as an NFL starter or be resigned to backup roles in the years to come.
Follow @PFRumors