Deshaun Watson will not make his Browns debut until December, thanks to the 11-game suspension he received Thursday. While the quarterback expressed some degree of remorse in an interview before the ban came down, his comments Thursday took a different tone.
After Watson continued to insist he did nothing wrong, ESPN.com's Dianna Russini noted (via Twitter) those close to the recently traded passer indicated his acceptance of a $5MM fine and mandatory counseling "has nothing to do with an admission of guilt" and is not an apology to the dozens of women who accused him of sexual assault and/or sexual misconduct. This stance and Watson's comments during his Thursday press conference contrast from his official post-suspension statement and surely did not please those on the NFL's side of this drama.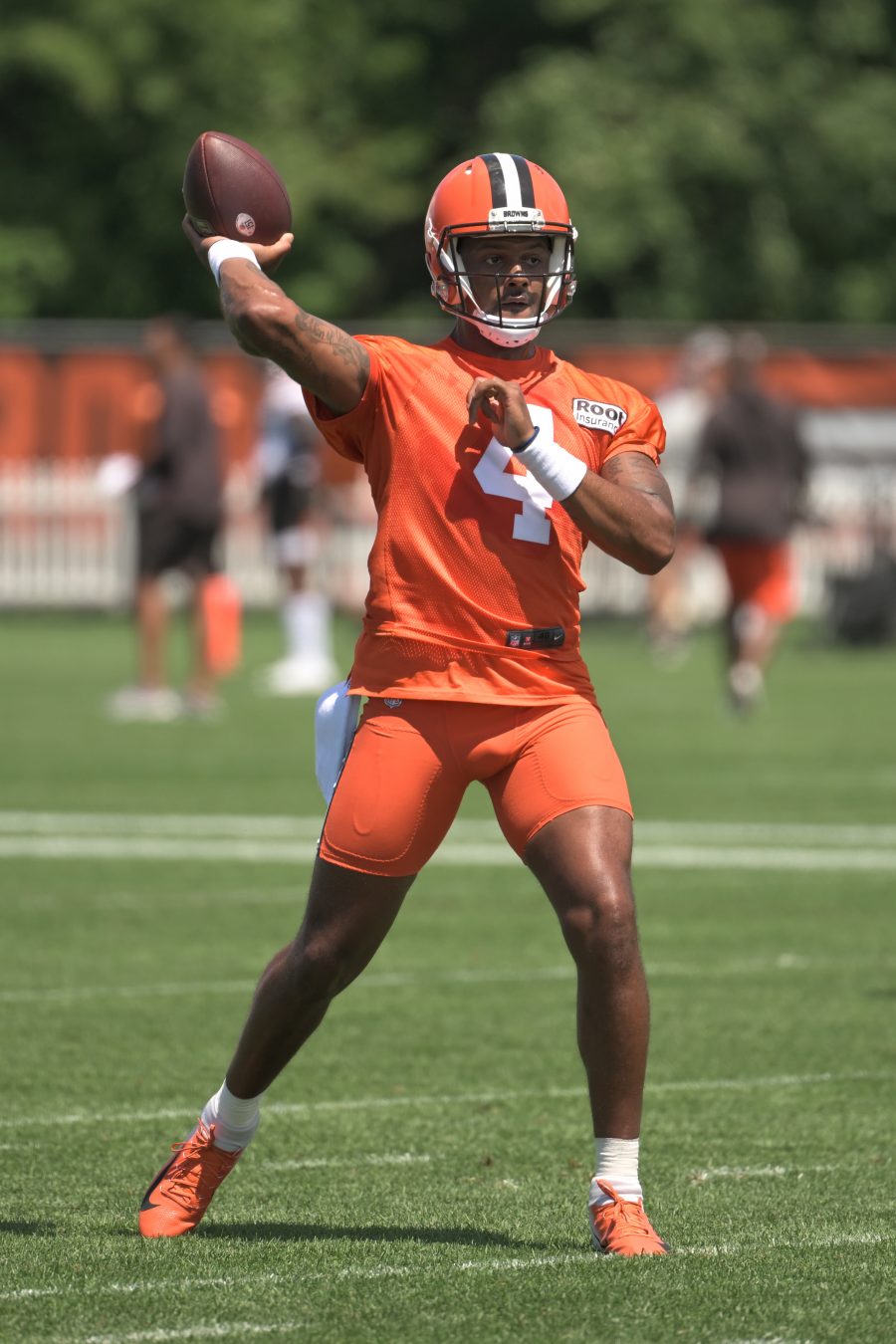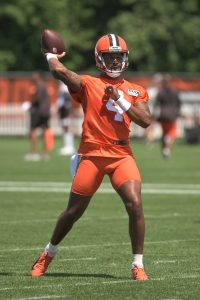 Watson, 26, cannot return to the Browns' facility until October and cannot resume practicing until November. These dates, along with the Dec. 4 Texans game, are contingent upon Watson's counseling. Compliance with a third-party behavioral expert is mandatory for Watson's reinstatement, per ESPN.com's Adam Schefter (on Twitter). Additional punishment would come Watson's way if he fails to meet these standards.
Critically, however, the settlement covers the four cases that Judge Sue L. Robinson ruled upon as well as any "substantially similar" violations that took place before the date of settlement (August 18). So even if more therapists make allegations against Watson, the QB's status with the NFL would be unaffected, as long as the allegations stem from incidents that occurred prior to August 18 and are similar in nature to those that have already come to light (meaning, for instance, that they don't include claims of force) (Twitter links via Tom Pelissero of the NFL Network).
Prior to the settlement, Watson had moved closer to the NFL's 12-game offer and roughly an $8MM fine by being willing to accept an eight-game ban and a fine in the $5MM range. Watson, who signed a $230MM fully guaranteed deal after the blockbuster March trade, was open to paying what it took to return to the field sooner, ESPN.com's Jeremy Fowler tweets.
Watson would likely have been willing to pay more in fines if it meant the eight-game suspension would be the punishment, Fowler adds. The NFL had sought a full-season penalty for months but likely backed off to prevent this matter from dragging into a lengthy court battle. Despite the backlash that has come out since this revised suspension emerged, a league source viewed Thursday's punishment as "significant, definitive and final," per the Washington Post's Mark Maske (on Twitter).
The Browns have withstood the constant criticism of their decision not only to acquire Watson but to authorize a groundbreaking extension — less than 18 months after Watson signed a lucrative Texans contract. The former No. 12 overall pick ended up playing just 16 games on that $39MM-per-year deal. GM Andrew Berry, whom owner Jimmy Haslam said pitched the idea of the fully guaranteed deal, said the Browns would make the trade again. Citing the second chance the team gave Kareem Hunt after his 2018 assault of a woman was captured on video, via Pelissero (on Twitter), Haslam called this a similar opportunity for Watson.
"I think in this country, and hopefully in the world, people deserve second chances. I really think that," Haslam said. "… Is he never supposed to play again? Is he never supposed to be a part of society? Does he get no chance to rehabilitate himself? That is what we are going to do."
Although Watson will not play in Cleveland's final two preseason games, he took snaps with the Browns' second-string offense in a Thursday joint practice with the Eagles. His upcoming absence puts Jacoby Brissett in place to take over for the fill-in role he was signed to play. Brissett should be expected to remain the Browns' starter going into the regular season. The Browns are not believed to be interested in Jimmy Garoppolo, per TheLandOnDemand.com's Tony Grossi. Kevin Stefanski said he has been "very impressed" with Brissett, via ESPN.com's Jake Trotter. The Browns have yet to name Brissett their Week 1 starter, however.
Follow @PFRumors