In a move which came as something of a surprise in multiple ways, the Steelers extended receiver Diontae Johnson yesterday. The deal came amidst speculation that he would depart next spring in free agency, and carries a lower annual value than he likely would have been able to command on the open market had he taken that path.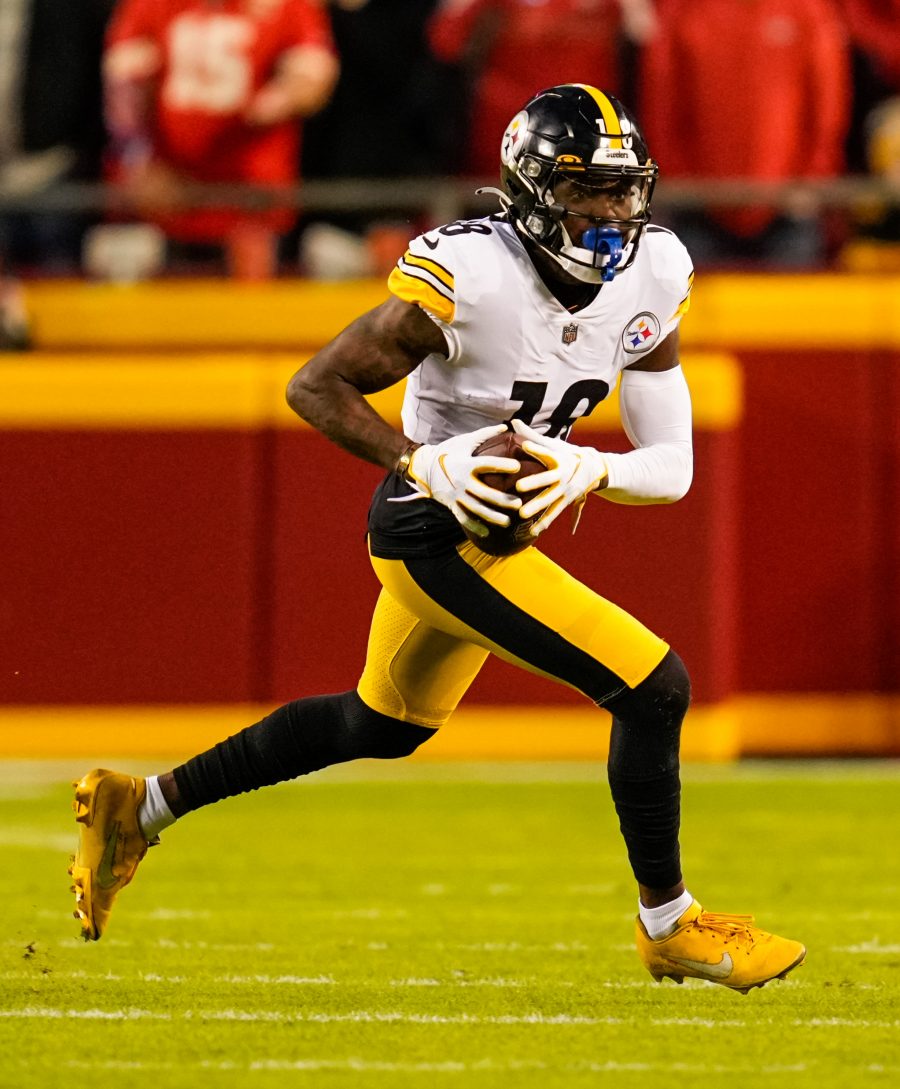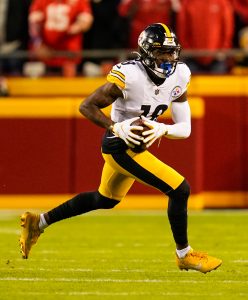 Details about the process resulting in Johnson remaining in Pittsburgh through 2024 have begun to emerge, as detailed by Mark Kaboly of The Athletic (subscription required). He writes that the offer (two years, $36.71MM) was tabled to Johnson "weeks ago." The Pro Bowler originally sat out of practices in training camp, and it was reported earlier this week that serious negotiations had only just begun, and that a significant financial gap existed between the two parties.
"The offer they gave me, I stuck with it," Johnson said. "I could've gotten a little more, but I'm good, I'm happy and I am ready to go." The $18.355MM annual average of the new pact (which will begin next year) places him far below the likes of fellow 2019 draft classmates A.J. Brown, D.K. Metcalf, Deebo Samuel and Terry McLaurin, whose compensation ranges from $23.2MM to $25MM. More generally, it also falls short of the $20MM-per-year plateau which has become the new watermark at the position this offseason; 14 wideouts currently meet or exceed that threshold.
"You see the numbers, but I wasn't looking at everyone's pockets," the 26-year-old added. "I can't control what they got going on, so I'm just worried about what I got going on. We were able to come up with something and happy to come to the table, get something done, and I was happy we got there."
By signing a second contract, Johnson joins rare Steelers company at the position (Hines Ward and Antonio Brown represent notable exceptions to the general rule of letting wideouts walk in free agency). With a short-term deal in place, he can move closer to his stated goal of remaining in Pittsburgh for the duration.
"I felt like it was the right decision. The grass isn't always greener on the other side… at the end of the day I love being a Steeler. I love it here; I want to finish my career here."
Follow @PFRumors