The current CBA gives the NFL the right to appeal disciplinary officer Sue Robinson's suspension of Browns quarterback Deshaun Watson, who as of now is slated to miss this season's first six games. The NFLPA announced it would not appeal Robinson's ban, though that might not be especially telling of the union's intentions regarding Watson. Roger Goodell or a Goodell appointee could overrule an NFLPA appeal.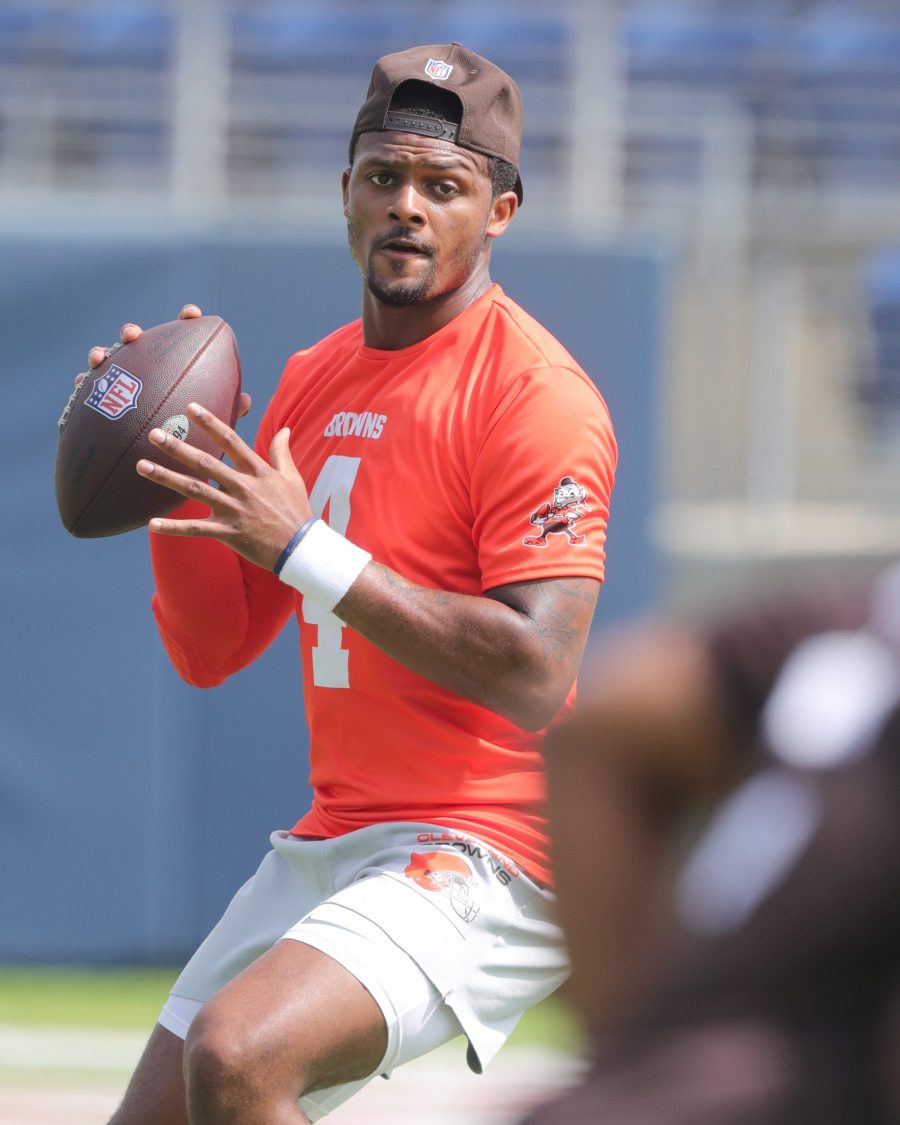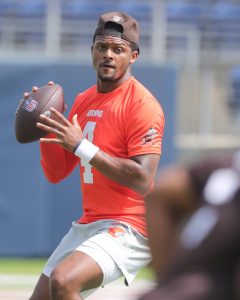 With less than 24 hours until the deadline (8am CT Thursday) for the NFL to file an appeal, no such move has been made. While the league could elect to let Robinson's ruling stand, her determination of Watson's actions opens the door to Goodell adding games to the ban.
[RELATED: Watson Settles Three Of Remaining Four Civil Lawsuits]
Goodell should be expected to increase Watson's suspension, sources informed ProFootballNetwork.com's Aaron Wilson. Such an increase would likely come with a "significant" addition to Watson's ban. It could also lead to a scenario in which Watson is on the field to start the season.
The NFLPA would have until Monday to file its own countermeasure, but with the CBA giving Goodell the final say, the union's only realistic hope at outflanking the league would be in court. It tried this in 2015 with Tom Brady's Deflategate ban, and that lengthy court saga kept the then-Patriots quarterback on the field throughout that season. Brady's four-game ban, however, remained in effect; it was merely delayed to 2016. Ezekiel Elliott also played after being handed a six-game suspension in 2017, via an injunction, but the Cowboys running back ultimately served the ban that year.
Cleveland's schedule stiffens after its first four games come against teams with either uncertain quarterback situations or unproven signal-callers. From Weeks 5-15, the Browns face the Chargers, Patriots, Bills, Buccaneers and have both their Bengals and Ravens matchups in that span. Watson playing early and being suspended during the season would run the risk of the three-time Pro Bowler missing this stretch. Of course, Goodell could use Robinson's language to drop a season-long suspension — the NFL's goal during the June hearing. The NFLPA taking the NFL to court in that instance opens the door to Watson's penalty dragging into 2023, a la Brady's situation seven years ago.
These potential outcomes would depend on how long the matter stays in court. The NFL standing down here would open it up to more criticism regarding the lighter-than-expected (by many) sentence given to Watson, considering Robinson's report indicated Watson committed sexual assault. But the league appealing and being taken to court would also keep the lightning-rod Browns QB in the spotlight longer.
Follow @PFRumors