The outcome of the Deshaun Watson hearing has indeed been finalized. The Browns QB has been suspended for the first six games of the season for violating the league's Personal Conduct Policy (Twitter link via NFL Network's Ian Rapoport).
The rendering from retired judge Sue. L. Robinson does not include any fines in addition to the salary Watson will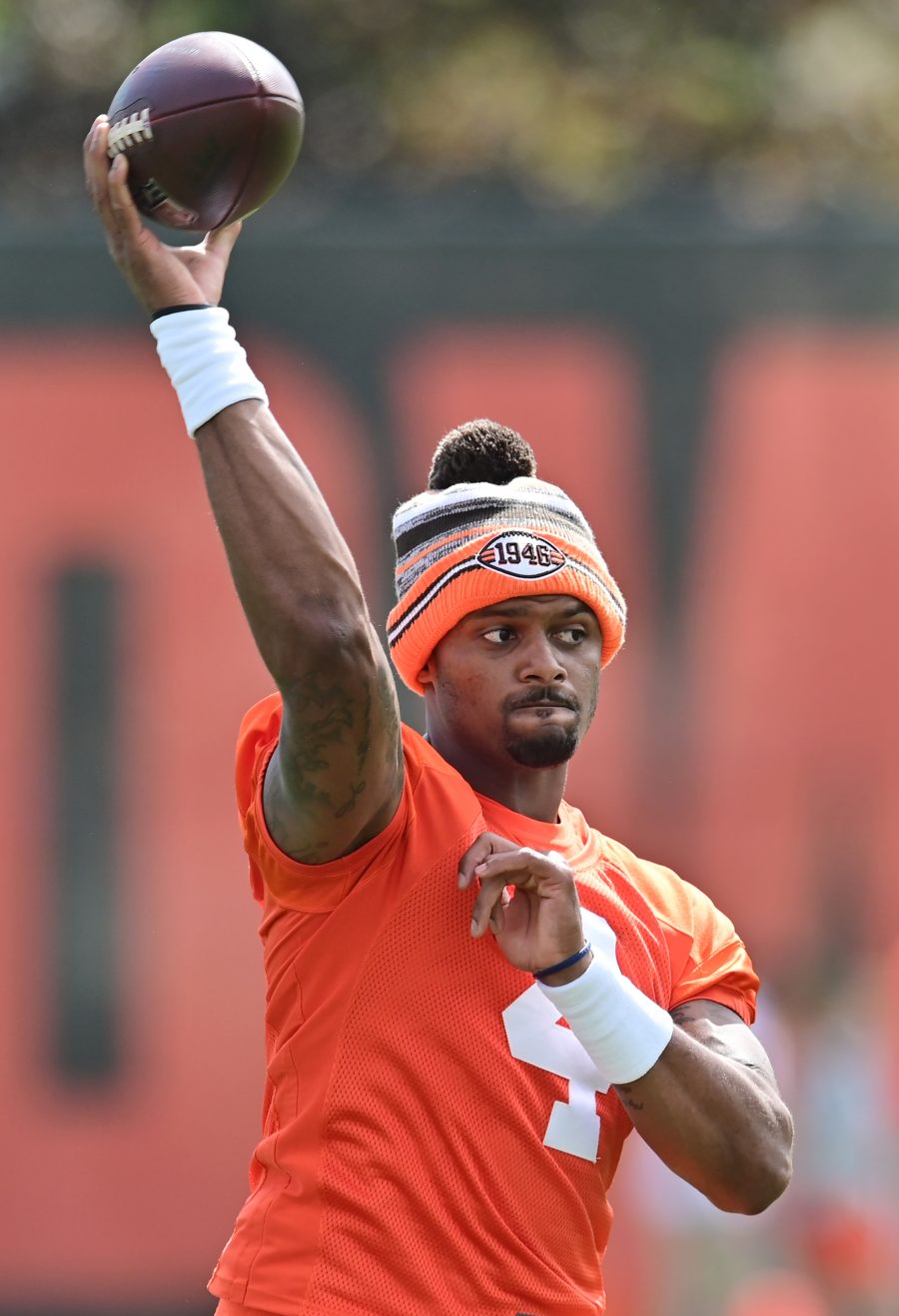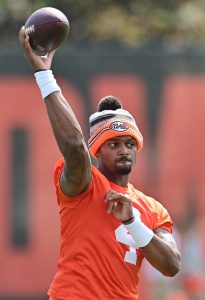 forfeit, reports Rapoport's colleague Tom Pelissero (Twitter link). In a follow-up, he adds that the ruling requires Watson receive all future massages from club therapists – as opposed to the dozens of private ones he met with during his tenure with the Texans; his alleged sexual misconduct with dozens of those women sparked lengthy criminal and civil proceedings, along with a league investigation and June's disciplinary hearing.
Robinson's decision states that Watson's "pattern of behavior was egregious," but adds that his actions constituted "nonviolent sexual conduct," per Pelissero (Twitter link). The particulars of the application of the policy under the new CBA have led to varied estimations on how long Watson would be banned; the Browns were recently reported to be anticipating an eight-game suspension, so today's news falls much closer in line with that prediction than the NFL's stated preference of an indefinite one lasting at least one season.
The NFL has three days to appeal this ruling, which would turn the matter to commissioner Roger Goodell or his appointee. Rapoport tweets that it is unclear whether or not the league will do so, but he confirms yesterday's news that the NFLPA will not contest the terms of Watson's suspension. That came as something a revelation, given previous reports that he and the union were prepared to sue the league in the event of a lengthier suspension.
After acquiring the 26-year-old from Houston, the Browns signed Watson to an extension which lowered his 2022 base salary to $1MM. As a result, this suspension will cost him $345K, compared to well over $11MM had his previous contract still been in play (Twitter link via Rapoport). The six-game absence will leave him sidelined for four contests against AFC opponents, and one of the team's six divisional matchups.
Cleveland was thought to be in the market for added depth at the QB position if Watson were to be handed a lengthier suspension. Assuming his ban remains six weeks in length, though, they will in all likelihood hand the reins to Jacoby Brissett to begin the campaign, leaning on Joshua Dobbs or recent signing Josh Rosen in the event of injury.
For the immediate future at least, the league's top offseason story has reached a vital checkpoint. More could still be coming soon, in the event of an appeal, but the Browns now have more clarity on when their franchise signal-caller will first be available to them.
Follow @PFRumors