SEPTEMBER 25, 1:57pm: Rapoport tweets that Herbert will play today, not long after the team confirmed that he will be active. His mobility and pain tolerance will be worth closely monitoring, though, of course. The club announced that receiver Keenan Allen and cornerback J.C. Jackson will not play against the Jaguars, however.
SEPTEMBER 25, 10:47am: Herbert received a pain injection on Thursday, with mixed results. If he gets another injection on Sunday in an effort to suit up for the Jaguars contest, it will be done with an ultrasound imaging monitor to guide the administering doctor (though one assumes an ultrasound was utilized for the Thursday injection as well, especially in light of the Taylor situation).
However, the Chargers' medical team has encouraged Herbert to take a long-term view of the situation, thus implying that sitting out at least the Week 3 game may be his best bet. After all, this injury can linger for weeks or months, and a rib protector does not assist with rotation when Herbert has to twist or throw.
Herbert must sign a form advising him of the risks if he chooses to get an injection. Presumably, he needed to sign a similar form for the Thursday injection.
SEPTEMBER 23: Justin Herbert's most recent in-game visuals would make it unsurprising if he missed time, but the star quarterback managed limited practices all week. He will go into Sunday's Jaguars-Chargers game with the vague questionable designation.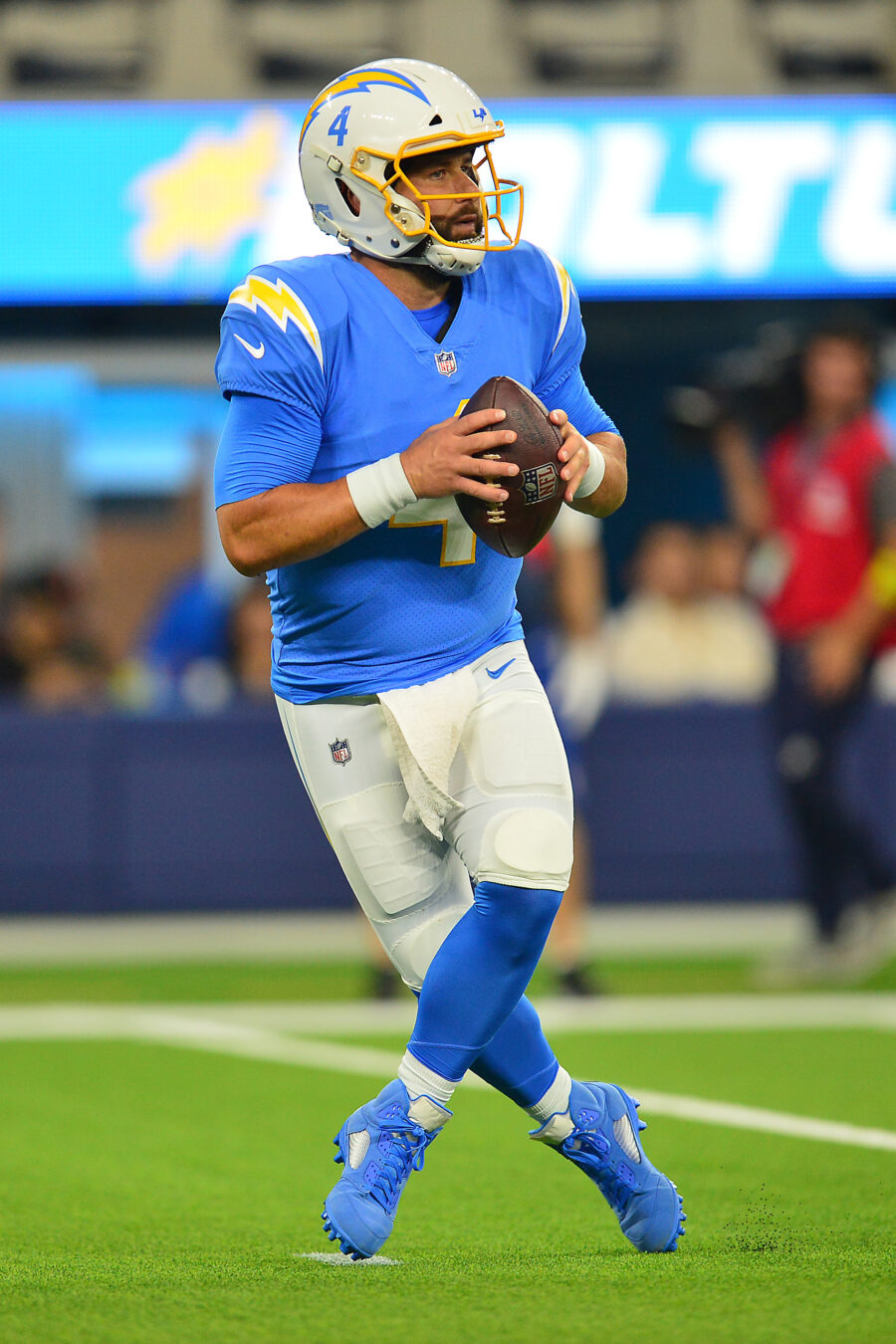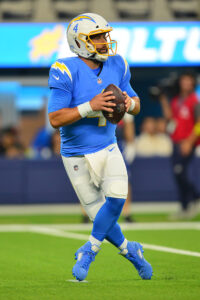 While Herbert said he feels good, Chase Daniel took some first-team reps at Chargers practice Friday, via ESPN's Lindsey Thiry and NFL.com's Ian Rapoport (Twitter links). Herbert also stopped short of guaranteeing he will play Sunday. Daniel re-signed on another one-year deal to return as Herbert's backup; the veteran QB2 has not yet started a game as a Charger.
"I don't know," Herbert said on a decision to play. "Whatever the plan is, I know our team is going to be prepared and do everything we can. That decision will be made on Sunday. Haven't ruled anything out."
Herbert suffered a rib cartilage fracture late in the Bolts' Week 2 loss to the Chiefs. Herbert's rib issue comes days after his Chargers QB1 predecessor, Tyrod Taylor, filed a lawsuit against the team's doctor after a pregame injection resulted in a punctured lung. That development sidelined Taylor, who was dealing with a rib injury in September 2020, and allowed Herbert to take over earlier than the team planned to make that transition.
Brandon Staley said this week the Chargers will be careful with their starter, indicating all parties — following Taylor's lawsuit — are on the same page here.
"I think we have full alignment with Justin and his family, his agents, and then the medical professionals, and that's what we're going to try to do is have alignment that way and just kind of trust the process and hopefully get him well soon," Staley said.
Daniel, 36 in October, is 2-3 in his career as a starter. The 14th-year veteran has not started a game since an October 2019 contest against the Raiders in London, but he has worked with Joe Lombardi with two teams, being with the current Bolts OC in New Orleans and Los Angeles. It is unknown if, in order to play, Herbert will need to have a pain-killing injection before the Chargers' game against the Jags or if that will need to be part of his routine going forward. More clarity will come as this intraconference game approaches. Herbert has never missed an NFL game due to injury.
Follow @PFRumors