The Cowboys are set to revisit their unfortunate lineup adjustment of 2020, when Dak Prescott missed much of the season. That year also involved both Dallas' top tackles being out of the mix. With Prescott expected to be sidelined for several weeks and Tyron Smith out for months, the Cowboys' 2022 situation is starting to look eerily similar to their 2020 setup — on offense, anyway.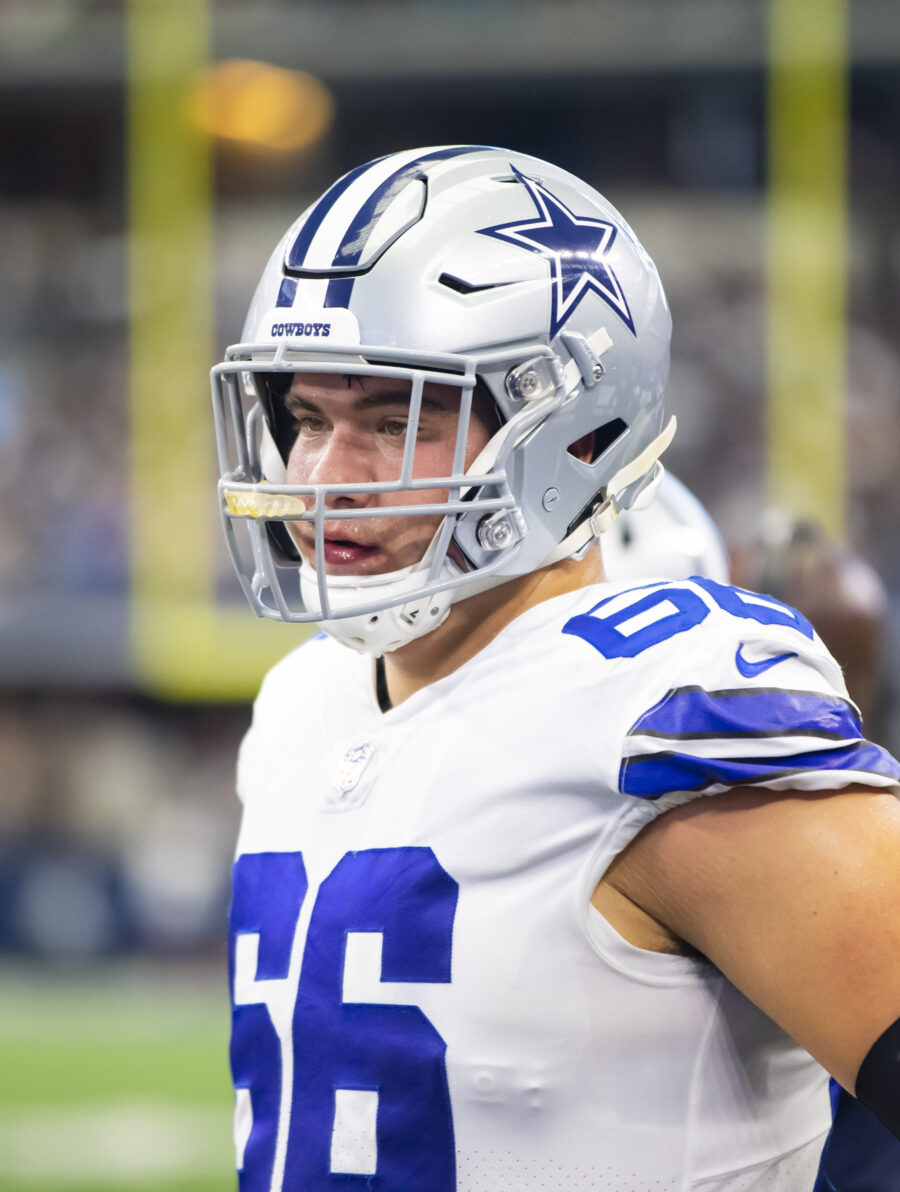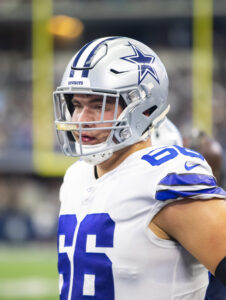 But the team has higher-ceiling options up front this time around. First-round pick Tyler Smith made his debut at left tackle, and Pro Football Focus rated him just outside the top 40 at the position during his 69-snap debut. Smith still figures to move back to the guard spot at which he was initially pegged to begin the season. Jason Peters' ramp-up period might not last much longer.
[RELATED: Cowboys Won't Place Prescott On IR]
"It depends on his evolving with his conditioning. He didn't have camp, but, boy, am I glad we got him," Jerry Jones said of Peters, during an appearance on 105.3 The Fan's Shan and RJ Show (via the Dallas Morning News). "We'll have a spot for him. There's no question that we're going to be using him, before we're out and maybe sooner rather than later."
This puts to rest any concerns about Peters' age (40) shutting down his viability as a Cowboys O-line option, and with Connor McGovern having suffered an injury in Week 1, the Cowboys need Peters ready ASAP. Peters remains on the team's practice squad. That said, the Cowboys look to remain patient with Peters. His acclimation period is likely to continue into next week, Michael Gehlken of the Dallas Morning News tweets. Peters has yet to go through team drills since joining the Cowboys.
As for McGovern, he suffered a high ankle sprain, according to ESPN.com's Todd Archer (on Twitter). The Cowboys have declared McGovern, who played just seven snaps in Week 1, out for their Week 2 game against the Bengals.
Dallas added Peters not long after Tyron Smith's avulsion fracture. The longtime Eagles blocker is expected to replace Smith at left tackle, but Jones said Peters would also be an option on the right side. Terence Steele is viewed as a potential long-term starter at right tackle, where he has taken over for La'el Collins, who is now with Cincinnati. An O-line featuring Peters, Tyler Smith, center Tyler Biadasz, All-Pro right guard Zack Martin and Steele appears to be Dallas' best bet for now, though it will be interesting how the team plays it when McGovern returns.
"There's a compatibility in play in staying at one spot, no matter how good a player you are. It lends itself to a better offensive line. But still I think we've done pretty good by having Peters come in there," Jones said. "McGovern shouldn't be long. He shouldn't be out long, and we had a good job done by Smith, young Smith, and we got help on the way."
This is McGovern's contract year. He has bounced in and out of the Cowboys' lineup since 2020, making 15 starts after missing his rookie year due to injury. The Cowboys could use McGovern as a swing player behind a Martin-Biadasz-Tyler Smith interior trio. Although the Penn State product was competing with Smith at left guard during training camp, it would be difficult to envision the Cowboys benching their first-round pick after already starting him. Peters' form might dictate how the Cowboys proceed here as well. For now, the 19th-year veteran is tracking toward becoming a starter on a fourth NFL team.
Follow @PFRumors