OCTOBER 10: Per the terms of the deal, which is now official, Atlanta will send Jones and their 2024 seventh-round pick to Cleveland for the Browns' 2024 sixth-rounder. A statement from Falcons GM Terry Fontenot reads in part, "We thank Deion for the impact he has had over his seven seasons in Atlanta and wish him the best in his career."
OCTOBER 9: Deion Jones' time in Atlanta has come to an end. The Falcons are trading the Pro Bowl linebacker to the Browns in exchange for late-round draft compensation (Twitter link via NFL Network's Ian Rapoport). ESPN's Jake Trotter tweets that the teams will swap Day 3 picks in 2024.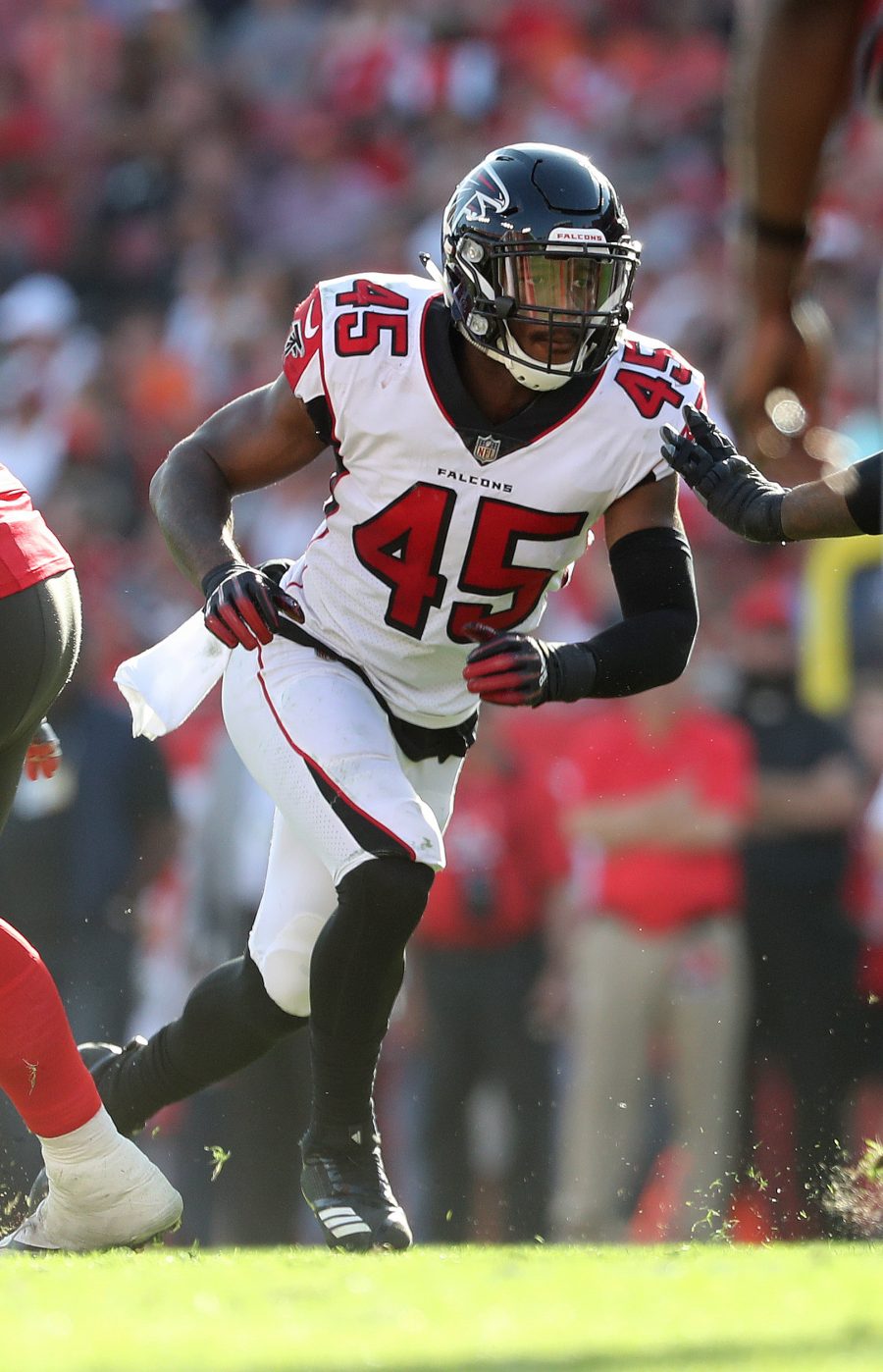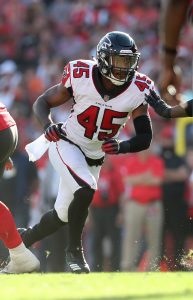 The 27-year-old has long been the subject of trade talk, given the size of his contract. Rapoport notes that Cleveland will absorb the remainder of his deal, though they will be on the hook for a 2022 base salary of only $1.14MM, due to a recent restructure.
Still, the fact that another three years remained on Jones' deal with cap hits of over $13MM this year, and more than $20MM next, makes this another successful financial move from the Falcons' perspective. The team will incur a dead cap charge of $12.14MM in 2023, per Rapoport's colleague Tom Pelissero (Twitter link). For the Browns, the fact that no guaranteed money remains after 2022 made this acquisition a feasible one.
Jones is currently on IR, as he recovers from offseason shoulder surgery. When he is able to take the field, though, he will add a veteran presence to a Browns LB corps which lost Anthony Walker for the season. Jones – who has topped 100 tackles in all but one of his six seasons in the NFL, and notched 11 interceptions – has plenty of pedigree in both the pass and run game.
This move marks one of several financially-driven transactions for Atlanta. The team is already eating a record-breaking dead cap charge from quarterback Matt Ryan, in an effort to carve out space beginning in 2023. This trade will help accomplish that goal, though it still represents an underwhelming end to the former second-rounder's tenure with the only franchise he had played for. In Cleveland, a team with greater 2022 aspirations and which, Rapoport notes, was looking to be active on the trade market, Jones will look to rebuild his value and contribute on a highly-regarded defense.
Follow @PFRumors