Since being drafted in the second-round by the Falcons back in 2016, linebacker Deion Jones has become a defensive mainstay in Atlanta. Despite the job security he's enjoyed for the past six seasons, Jones may find himself on the move as teams narrow their rosters down to 53 players this August.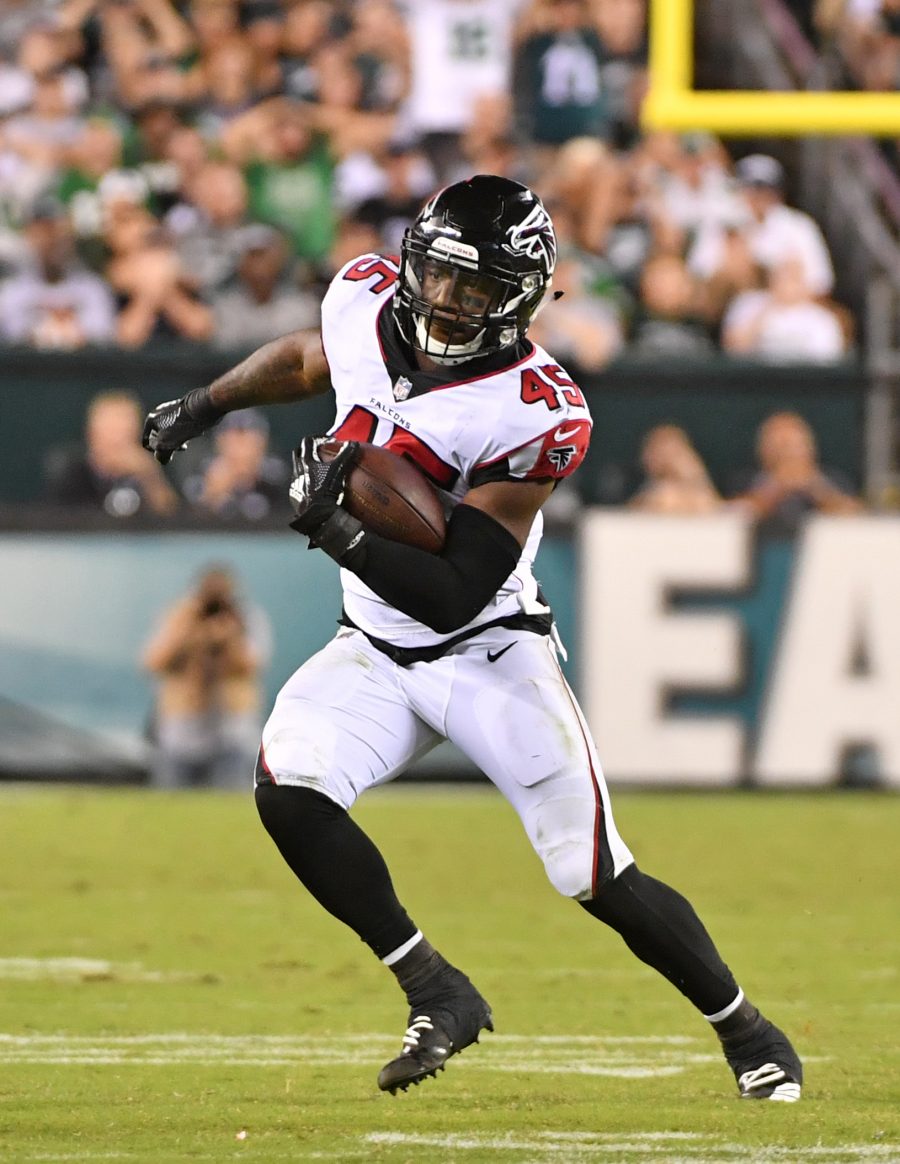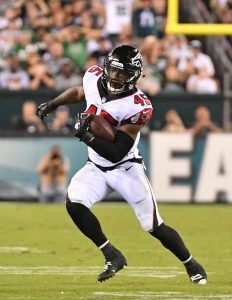 Jones was an immediate impact player as a rookie out of LSU, starting all but three games in his first season of NFL play, finishing third in Defensive Rookie of the Year voting behind Joey Bosa and Jalen Ramsey, and forcing a fumble in the Falcons' Super Bowl LI overtime loss. Jones' sophomore season didn't show any drop off as he took over the full-time starting role in the middle and made his first (and only) Pro Bowl.
A foot injury would cause Jones to miss 10 games in 2018, but he showed enough in the six games he did play to warrant a four-year, $57MM extension just before the 2019 NFL season. After returning from injury, Jones showed virtually no drop off. He continued his normal production as if he had only taken a vacation. He's started all but one game since his return from injury, as well, showing his dependency and resiliency.
Jones is best known for his pass defense abilities. While he still has the tackling ability of a linebacker, totaling over 100 tackles in every season of his career (except the injury-shortened 2018 season), Jones' prowess has been on display in coverage. During his six seasons in the league, Jones has an impressive 11 interceptions and 44 passes defensed. He's also displayed an ability with the ball in his hands returning five of those interceptions for touchdowns over the years. He hasn't had a tremendous ability forcing other kinds of turnovers through fumbles or sacks, though he has improved recently in those two fields with two forced fumbles and 6.5 sacks over the last two seasons.
Unfortunately for Jones, though, his history on the field and coming back from injuries are not the only factors determining his roster status. If they were, he would be a sure bet to lead the Falcons' defense once again in 2022. But the combination of his salary cap hit and the influx of linebacker talent in Atlanta this offseason may be pointing to an uneasy situation for Jones and the Falcons. Also not helping his job security is head coach Arthur Smith's insistence that "everybody is going to have to earn a spot" this year, according to D. Orlando Ledbetter of The Atlanta Journal-Constitution.
The Falcons return Mykal Walker in his third season with the team. The former fourth-round pick hasn't quite had a breakout season in his two years of play, but Smith has touted Walker's development this offseason and expects him to be a strong competitor in the position battles to come in camp.
Rashaan Evans joined the Falcons this offseason as a free agent after four years in Tennessee. Already a talented linebacker expected to start, the former first-round pick will be even more comfortable as he reunites with defensive coordinator Dean Pees. Evans' best season came when Pees was the coordinator of the Titans' defense back in 2019.
Atlanta also signed linebacker Nick Kwiatkoski in free agency this offseason. Kwiatkoski has plenty of starting experience over his years with the Bears and Raiders. After spending much of the 2021 season injured and watching the emergence of Denzel Perryman in Las Vegas, Kwiatkoski was released by the Raiders. In the two seasons before that, though, Kwiatkoski showed what he can do as a starter, totaling 157 tackles, 4.0 sacks, 11.0 tackles for loss, 5 quarterback hits, 2 interceptions, and 2 forced fumbles in 2019 & 2020.
Lastly, the least experienced of the position group, Troy Andersen was drafted by the Falcons in the second round this April. Andersen entered college at Montana State as a quarterback and running back. As a true freshman, Andersen started games at running back and linebacker for the Bobcats and earned the Big Sky Conference's Freshman of the Year honor, mainly for his impact on offense. As a sophomore, Andersen was asked to start at quarterback and set a school record with 21 rushing touchdowns. His focus was moved to defense in his junior year as he racked up 11.5 tackles for loss and 6.5 sacks. After his team didn't play any games in 2020 due to COVID-19, he returned to his linebacker position with a vengeance, totaling 147 tackles, 14.0 tackles for loss, and 2.0 sacks. As a rookie, Smith believes Andersen has the physical tools to compete at the NFL-level but claims his time on the field will reflect how quickly he can learn. Considering Andersen played at least three different positions over the years at Montana State, he is clearly a cerebral player who can learn on the fly with relative ease.
Normally, the presence of Walker, Kwiatkoski, and Andersen on the roster wouldn't influence Jones' roster spot much, if at all. But Jones' contract currently has him accounting for 9.62% of the team's cap space, the biggest cap hit on the team. I almost considered Jones to be a release candidate until looking at his contract details. Releasing Jones as a post-June 1st cut would leave the Falcons with $18.98MM of dead money this year, saving a mere $1.07MM in cap space in 2022. It reflects a lot better in 2023, where the Falcons would be left with only $5.34MM of dead money, saving $13.14MM in cap space for that season.
Jones' cap hit, combined with the fact that he is recovering currently from offseason shoulder surgery, puts him at an inherent disadvantage going into the camp position battle at inside linebacker. Evans and Walker ran with the first team during OTAs and minicamp. Kwiatkoski and Andersen lurk ready and waiting in the wings.
If Jones can't survive the position battles and the Falcons decide they need some cap relief, the two parties may work towards moving Jones in a trade. There are a couple of teams who could use a strong inside linebacker. Linebacker is maybe the weakest position on Baltimore's roster. Denver would love a wily veteran to pair with Josey Jewell. Similarly, the Rams could create a deadly combination with newly signed Bobby Wagner. There are plenty of contenders who could utilize Jones and absorb his cap space (or at least part of it). Time will tell how the Falcons choose to deal with the benefit of playing Jones versus the hindrance of his contract.
Follow @PFRumors