The Ravens have made a significant move ahead of tomorrow's trade deadline to bolster their defense, but the AFC North leaders are facing a murky situation with respect to their offense. A number of the unit's key contributors are facing injuries at the moment, and have a range of expected return dates.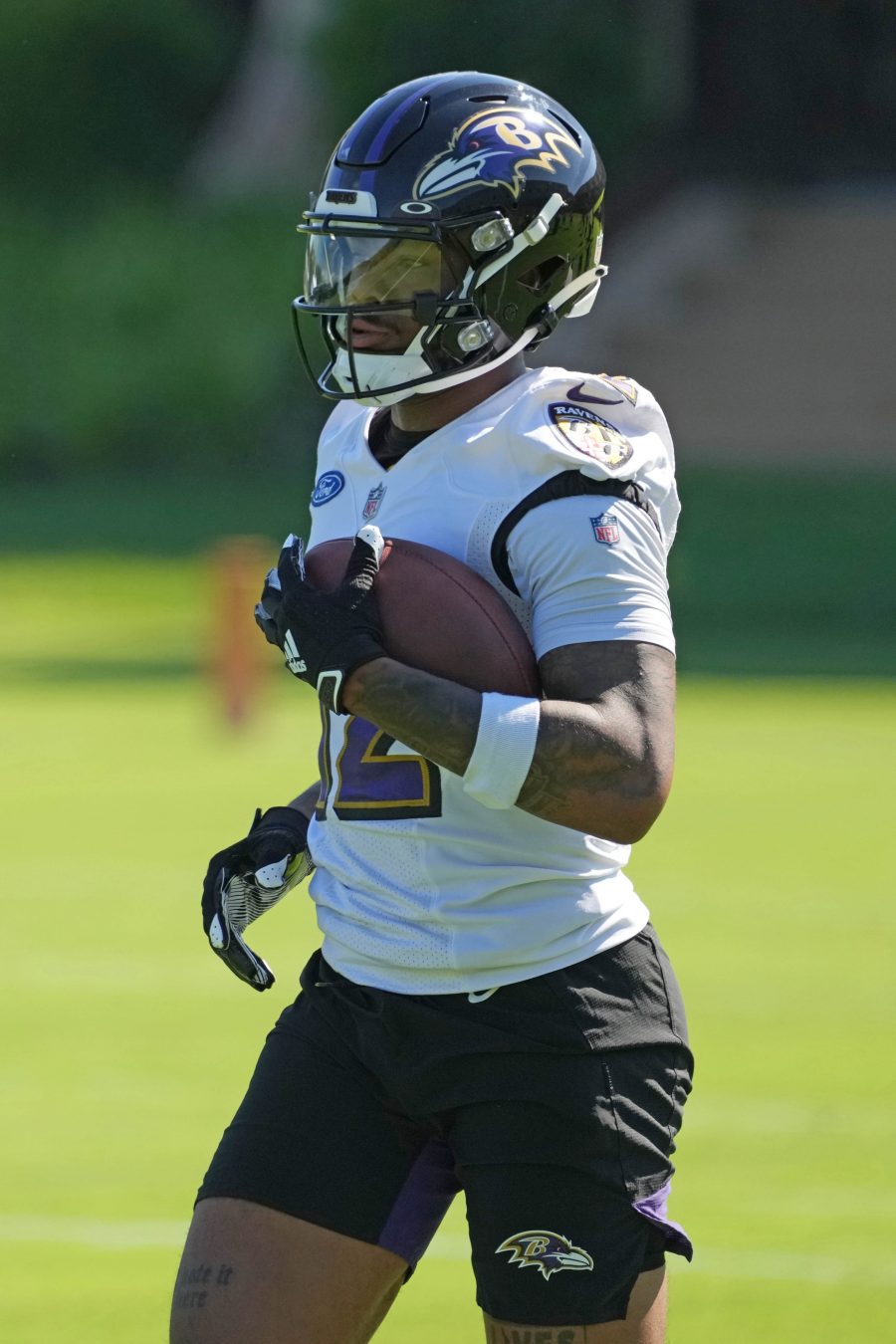 Baltimore's running back tandem of J.K. Dobbins and Gus Edwards have yet to be healthy at the same time in 2022, something which will continue for a at least a few more games. The former was placed on IR last week, after he played in four games upon return from the knee injury which cost him the entire 2021 season. That move was not actually the result of a new injury, however, as head coach John Harbaugh confirmed (video link). Rather, Dobbins underwent surgery to "accelerate" the process by which he can regain full range of motion in his knee. Harbaugh indicated Dobbins could miss four to six weeks depending on the success of his recovery.
That news leaves Edwards as the team's lead back, a role which he took on in Week 7 against the Browns, his first action after suffering a season-ending knee injury of his own last summer. That continued through much of the Ravens' TNF win against the Buccaneers, but the 27-year-old injured his hamstring in that game. Fortunately, that new ailment is believed to be minor, with NFL Network's Ian Rapoport tweeting that Edwards is expected to miss no more than one game.
The Ravens also exited their Week 8 contest without their top two pass-catchers. Tight end Mark Andrews was dealing with a knee injury in advance of the contest, but had to leave due to a shoulder issue. As Harbaugh indicated today, however, the All-Pro is not expected to be dealing with anything serious (Twitter link via ESPN's Jamison Hensley). That news is particularly encouraging given the latest update on the team's top receiver.
Rashod Bateman is facing a foot injury which dates back to earlier in the year. The 2021 first-rounder was sidelined for Weeks 5 and 6, but returned during the following game. On Thursday, however, he re-aggravated the injury after seeing limited snaps and failing to receive a target against the Buccaneers. Harbaugh said (via The Athletic's Jeff Zrebiec, on Twitter) that Bateman's situation is worse than initially thought, and that he will now likely miss "multiple weeks." That will place further emphasis on the team's other receivers, a group which now includes DeSean Jackson.
Baltimore visits the Saints to close out Week 9, then has their bye week, which could allow the team to get healthier on the offensive side of the ball. Doing so would no doubt go a long way to improving the chances of a run to the postseason in the second half of the campaign.
Follow @PFRumors