OCTOBER 4: In a press conference today, Tomlin confirmed that Pickett will start against the Bills (video link). When making the announcement, he reiterated that Trubisky's level of play is only partially responsible for the change. The veteran will operate as the backup, and Tomlin revealed that he was considering starting Trubisky this week, given his time in Buffalo last year, ESPN's Brooke Pryor tweets.
OCTOBER 3: The Steelers began the Kenny Pickett era before they were planning to, bumping the first-round pick into their lineup in Week 4. Unsurprisingly, the rookie will keep their QB1 reins going forward.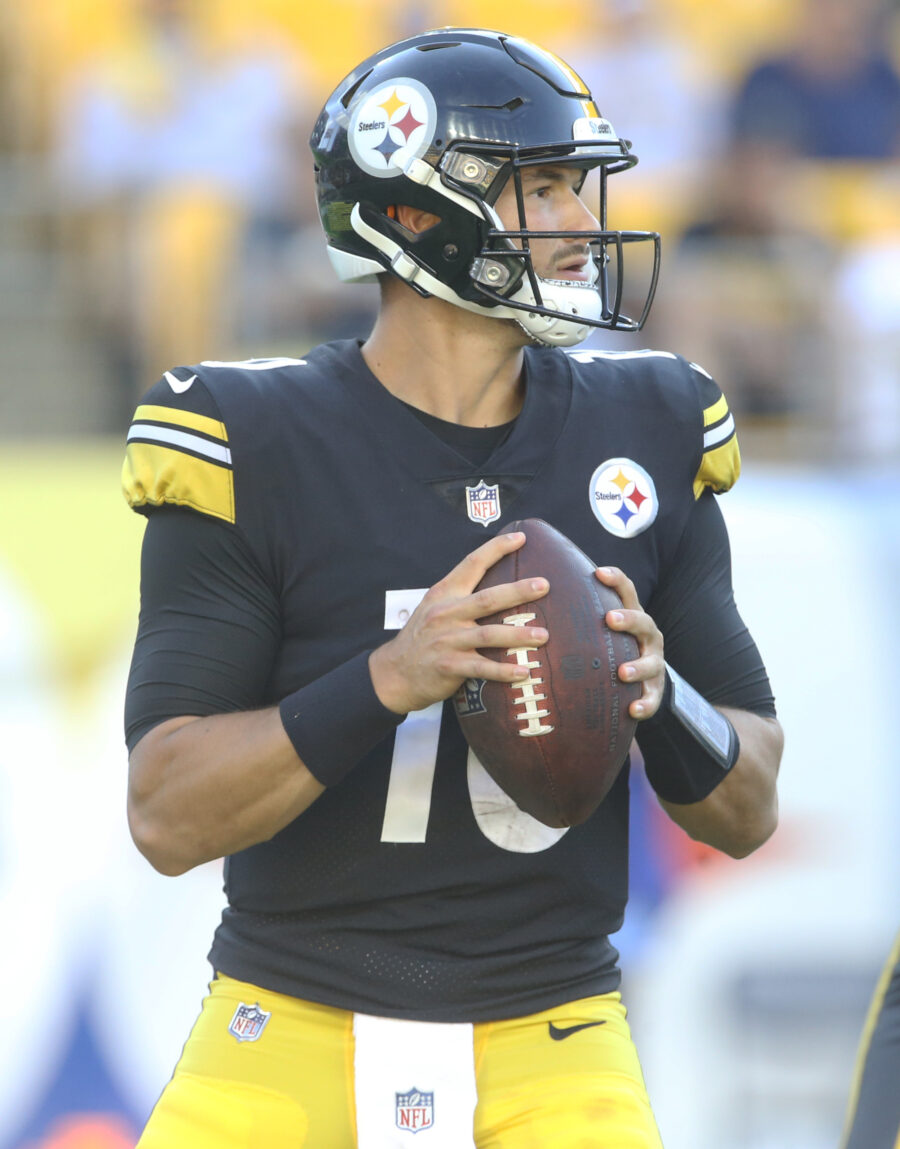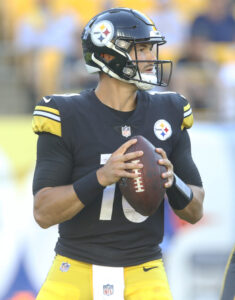 Pickett is expected to stick as Pittsburgh's starter over Mitch Trubisky, Ian Rapoport of NFL.com tweets. Pickett replaced Trubisky in the second half of the Steelers' Week 4 loss to the Jets. While the No. 20 overall pick threw three interceptions — the last on a final-play heave — he provided a bit of a spark for the team's offense.
Teams generally do not turn back once a first-round quarterback enters the lineup, so it would have been more surprising if the Steelers restored Trubisky as their starter. The Steelers have been operating under the assumption Pickett will take over, Jason La Canfora of the Washington Post notes.
A former No. 2 overall pick, Trubisky struggled during his short time as Pittsburgh's QB. The ex-Bears starter and Bills backup averaged an NFL-low 5.6 yards per attempt. Saying as much postgame, Pickett was more willing to make downfield throws. The 1-3 Steelers' season now centers around the forthcoming extended look at Ben Roethlisberger heir apparent.
Mike Tomlin told Fox Sports' Jay Glazer he wanted Trubisky to start throughout the season, providing a true redshirt year for Pickett. While that was a borderline-stunning report, given how Trubisky had fared through two games, a subsequent offering indicated the Steelers hoped to give Pickett until at least midseason to develop from the sideline. The Steelers are set for a grueling Bills-Buccaneers-Dolphins-Eagles stretch — ahead of a Week 9 bye — so Pickett will certainly be tested in his first batch of starts.
Pickett completed 10 of 13 passes for 120 yards and those three INTs against the Jets. After playing five seasons at Pitt (four as a starter), the 24-year-old rookie profiled as a player who would not require a full-season NFL redshirt. He performed well during the preseason, but the Steelers still exercised caution here. Signed to a two-year deal worth $14MM (plus incentives), Trubisky offered a shaky bridge that left the Steelers little choice but to try Pickett early.
Trubisky's contract called for nearly $13MM in incentives, but that tiered package did not begin until the sixth-year quarterback hit the 60% start threshold. If Pickett stays healthy, Monday's news would make Trubisky collecting any incentive dough unlikely. The Steelers can release Trubisky, who also received interest from the Giants this offseason, and incur less than $3MM in dead money next year. Mason Rudolph's contract expires at season's end, leaving the team with work to do on its QB2 front in the months ahead. That will be a back-burner issue for the franchise, however, with Pickett's development now front and center.
Follow @PFRumors