Emerging as a flurry of pre-deadline trades occurred, the Jaguars' decision to acquire Calvin Ridley is a bet on the wide receiver recapturing his 2020 form and giving Trevor Lawrence a high-end target next season. The team must go on faith its newly acquired wide receiver will be reinstated and be ready to play in 2023; the Jags are confident both of these components will break their way.
The Jaguars cannot contact Ridley until the NFL reinstates him, and even before the former Falcons wideout's gambling suspension surfaced, he left the team midway through the 2021 season due to mental health issues. The Jaguars have received assurances Ridley will be ready to play in 2023, Adam Schefter of ESPN.com notes.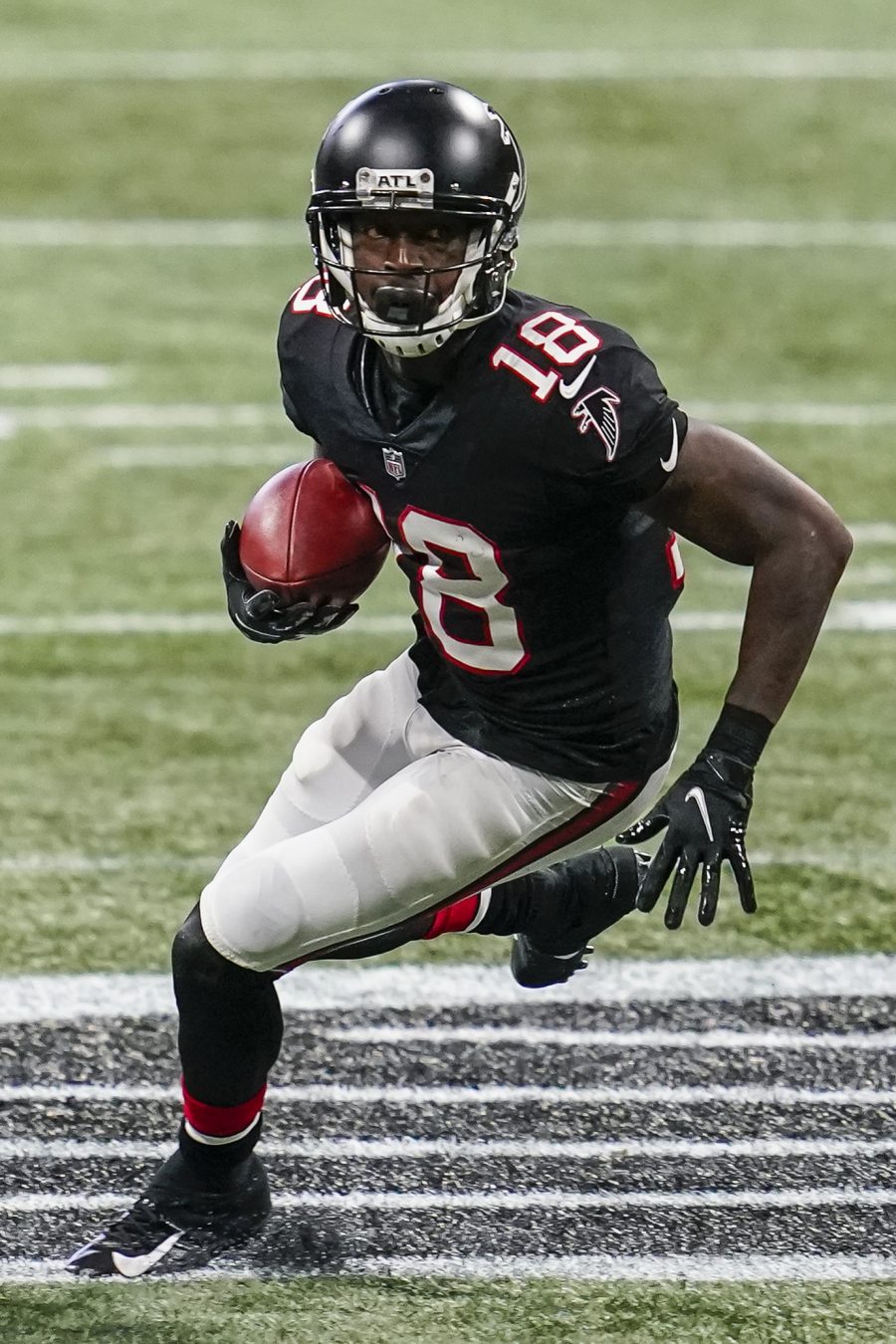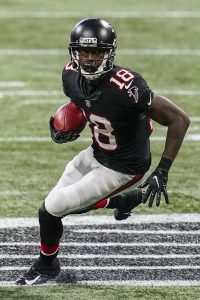 Ridley, 27, is training regularly on his own, Schefter adds, and Ridley's Twitter feed suggests excitement about the Florida move. The former first-round pick is not eligible for reinstatement until after Super Bowl LVII.
The Jags are quite confident Ridley can help them, having discussed this trade for months. They are the only known team to have pursued Ridley since the gambling suspension. The Eagles were close to acquiring him ahead of that news dropping. Instead, ex-Eagles HC Doug Pederson will have a chance to oversee Ridley's fifth NFL season.
"I don't think [the long layoff] is a concern," Pederson said, via ESPN.com's Michael DiRocco. "For the player, I think you look at it as a possible fresh start. Kind of rejuvenated much like myself. Energy level will be high, a new team, coming back to Florida, all those. It's just a matter of once he is cleared by the league, getting him in here when we can and getting him caught up."
Jacksonville agreed to a layered trade structure with Atlanta. Two picks will be exchanged for Ridley, though it could take until 2024 to determine the full haul. If Ridley is not reinstated before the 2023 draft, Peter King of NBC Sports notes the Jags will send the Falcons their 2023 sixth-round pick. If he is reinstated before that point, the Falcons will receive the Jags' fifth-rounder next year. The 2024 choice — which could range from a second-rounder to a fourth — is more complicated.
If Ridley is eligible to play in 2023, the Jaguars will take on all of his $11.1MM fifth-year option salary. Ridley was set to play out that option year in 2022, but the gambling ban led to the deal tolling. Ridley being on Jacksonville's 53-man roster after cutdown day means the Jags owe the Falcons a 2024 fourth-rounder, King adds. Unspecified performance- and usage-based incentives would take the price to a third. The Jags signing Ridley to a second contract would mean a second-round pick goes to the Falcons.
It is unknown if there is a firm date in which such an extension must occur, but if Ridley re-signs before the 2024 draft, the Falcons collect a second-rounder from the Jags. A reinstatement will make Ridley eligible for free agency in March 2024. This unusual clause and Ridley's age makes a rental scenario somewhat realistic. The Alabama alum will turn 29 before next season ends. Chosen in the same draft as Ridley, Christian Kirk is two years younger. A franchise tag would presumably count as a second contract under this unusual formula, so the prospect of a tag-and-trade transaction is unlikely.
Ridley has excelled when on the field. He produced back-to-back 800-yard seasons to start his career and tallied 1,374 yards in 2020. Jacksonville has seen just one 1,000-yard receiving — DJ Chark (1,002 yards) in 2019 — since both Allen Robinson and Allen Hurns accomplished the feat in 2015. The Jags seeing Ridley return to his pre-hiatus form would give Lawrence a boost and provide Kirk with a better complement compared to the team's current situation. Zay Jones is under contract through 2024; Marvin Jones' deal expires after this season.
Ridley's path will be a key storyline to follow over the next year and change. If Ridley does re-sign with the Jaguars, it will mean the Falcons will have collected AFC South teams' second-rounders for both he and Julio Jones.
Follow @PFRumors