After requesting his Panthers exit, Baker Mayfield is on waivers. More than $1MM remains on the former No. 1 overall pick's contract, complicating a potential late-season claim. But the 49ers certainly make sense as a team that would consider such a move.
The contending team lost its second quarterback to a severe injury; Jimmy Garoppolo will be shut down for the third time during his five-plus-season San Francisco tenure. Kyle Shanahan addressed Mayfield's availability Monday, but the sixth-year 49ers HC is not expecting the team to add the ex-Browns and Panthers starter.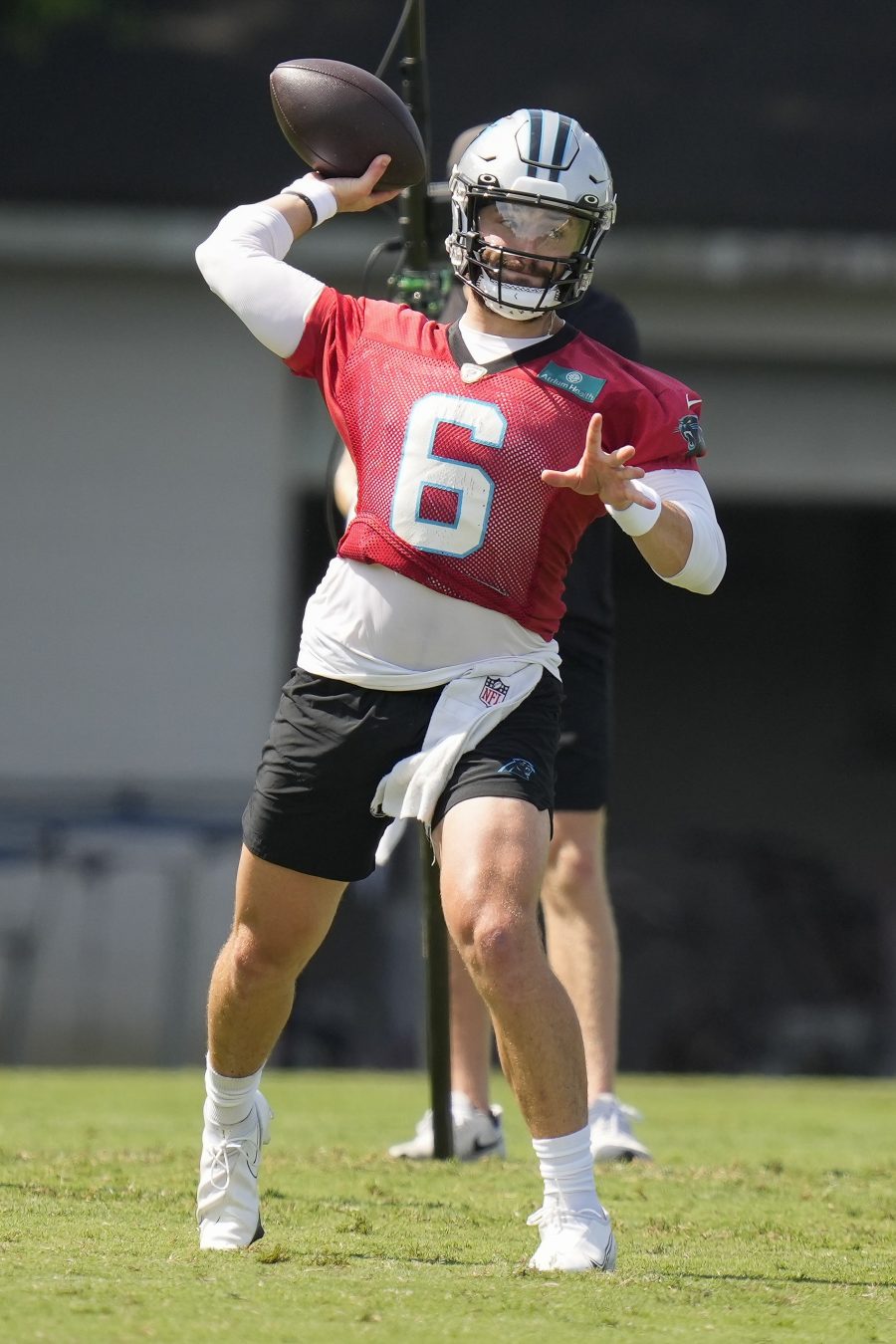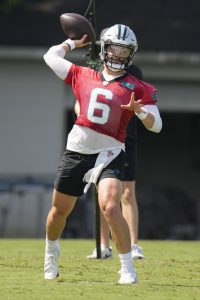 "We look into everything, but that would surprise me right now," Shanahan said, via ESPN.com's Nick Wagoner (on Twitter). "We've got to discuss more this afternoon. I've always been a fan of his, but I feel really good about our players. We'll look into everything but I feel pretty good with where we're at."
With Garoppolo expected to land on IR, the 49ers will have only 2022 Mr. Irrelevant Brock Purdy and journeyman extraordinaire Josh Johnson — set to begin his fourth stint with the team after spending the season on Denver's practice squad — as available quarterbacks. Mayfield, 27, would make sense as an addition here, given his pedigree. But it would be asking a lot for the scuffling QB to digest Shanahan's complex offense and be positioned to make a quick impact. That said, Purdy is obviously set for a massive responsibility increase. If Mayfield lingers in free agency, the 49ers would have an interesting option.
While Mayfield played a major role in snapping the Browns' near-20-year playoff drought two years ago, he has not replicated that form often since. The four-year Browns starter did play in a Shanahan-style offense in Cleveland, and the Panthers were impressed with how quickly he picked up Ben McAdoo's offense. But no turnaround from an injury-plagued 2021 commenced. QBR slots Mayfield as by far this season's worst starter. Mayfield's 18.2 figure would rank as the second-worst number in the QBR era; only Jimmy Clausen's 2010 rookie season — also with Carolina — produced a worst result (13.8).
Purdy displayed somewhat surprising effectiveness in the 49ers' win over the Dolphins, completing 25 of 37 passes for 210 yards and two touchdowns. Purdy threw 1,467 college passes as a four-year Iowa State starter, and while those throws did not generate much draft interest, his debut went better than Trey Lance's first extensive outing last season. Purdy's performance also prompted the 49ers to release Nate Sudfeld this offseason; the team then kept the No. 262 overall pick as its third-stringer entering the season. That said, teams now having time to prepare for Purdy could change the equation — even with the 49ers deploying a four-All-Pro offense.
For now, the Purdy-Johnson duo will be how San Francisco attempts to pick up the Garoppolo pieces. It will be interesting if Mayfield lands with a team before season's end.
Follow @PFRumors