The Cowboys will have Tyron Smith back at practice Wednesday, Mike McCarthy said. The previously outlined plan will start the All-Decade tackle's three-week activation clock.
Smith has not gone through a practice since suffering a torn hamstring — subsequently revealed to be an avulsion fracture — during an August 24 workout. The injury-prone standout underwent surgery and has worked his way back. His 12th-season debut appears imminent, with the Cowboys long identifying December as the window for his comeback.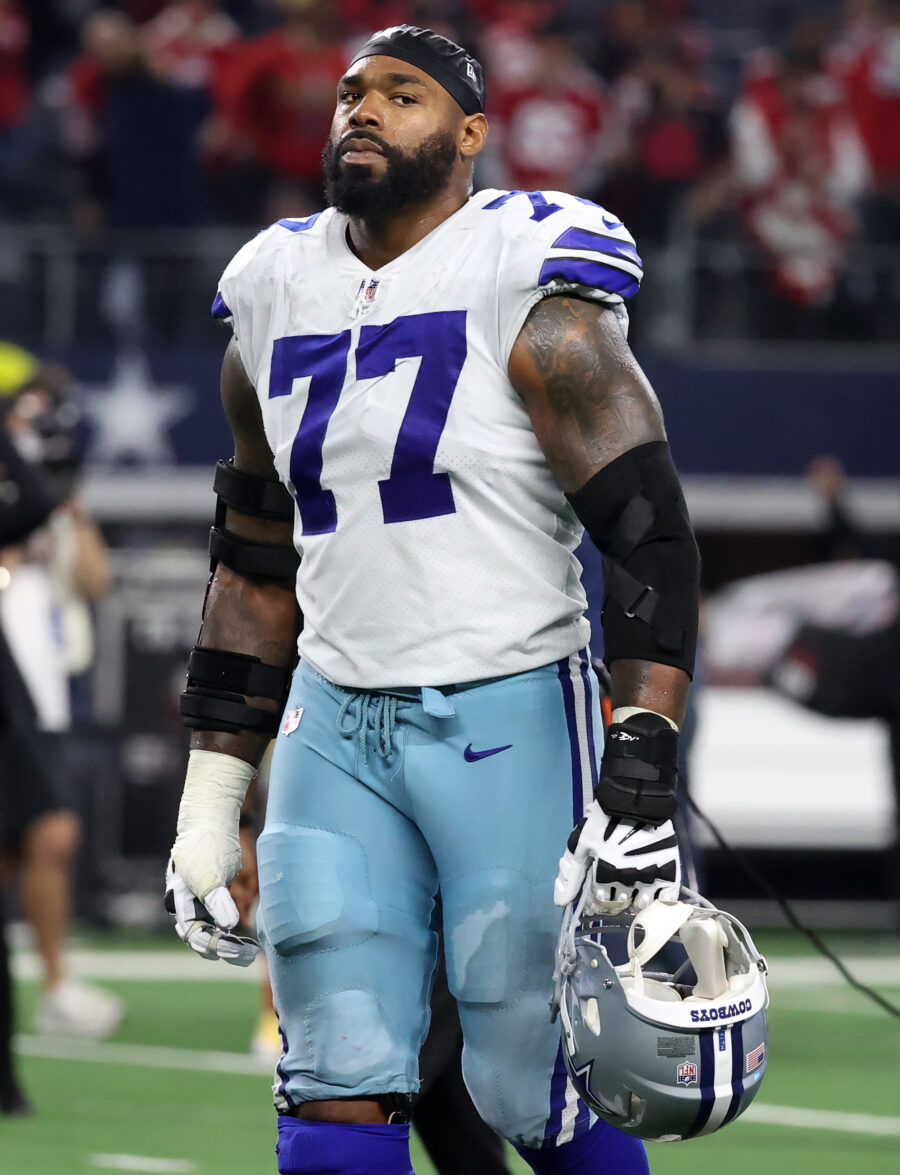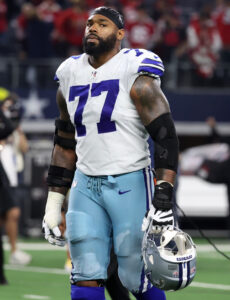 Because the Cowboys are starting Smith's IR-return clock now, he must be moved back to their 53-man roster during the regular season. Smith's injury history does not exactly guarantee he will be back manning his post when first eligible Sunday, but Dallas has been planning on him being back at left tackle soon.
The 2011 first-round pick coming back will lead to Dallas' 2022 first-round blocker — Tyler Smith — relocating. The younger Smith had been in a left guard battle with Connor McGovern prior to Tyron Smith's setback. Although the Cowboys signed Jason Peters, they ended up moving Tyler Smith to left tackle and shuttling the nine-time Pro Bowl blindside bastion to guard. The prospect of both Smiths, McGovern and Peters being available would stand to strengthen both the Cowboys' starting lineup and their depth up front.
Despite being part of the stellar 2011 draft, Tyron Smith is only set to turn 32 next week. He is attached to (by far) the longest-running contract in the NFL — an eight-year, $97.6MM deal agreed to back in 2014 — and is signed through 2023. Somewhat surprisingly, the 6-foot-8 specimen never came back to the table about a contract that paid him in line with the new going rate at his position. When healthy, Smith remains one of the game's best tackles. He landed his eighth Pro Bowl invite last season, helping the Cowboys back to the playoffs.
Injuries have impacted Smith consistently. He missed 14 games in 2020 due to a neck issue and was out for six games last year. From 2016-19, Smith missed three games in each season. It will be interesting to see if Smith can surmount this hamstring issue and team up with his heir apparent to strengthen the Cowboys' best team in at least six years. It will also be worth monitoring how Tyler Smith looks at guard. The Tulsa product has only played tackle in college or the pros, having started all 12 Cowboys games at left tackle. Pro Football Focus rates Tyler Smith 51st among tackles this season.
Follow @PFRumors