Coming off of the team's bye week, Falcons head coach Arthur Smith confirmed reports that a new quarterback will be at the helm for the final four games of the season. In addition, though, Atlanta's initial No. 1 is unlikely to see the field again during at least the regular season.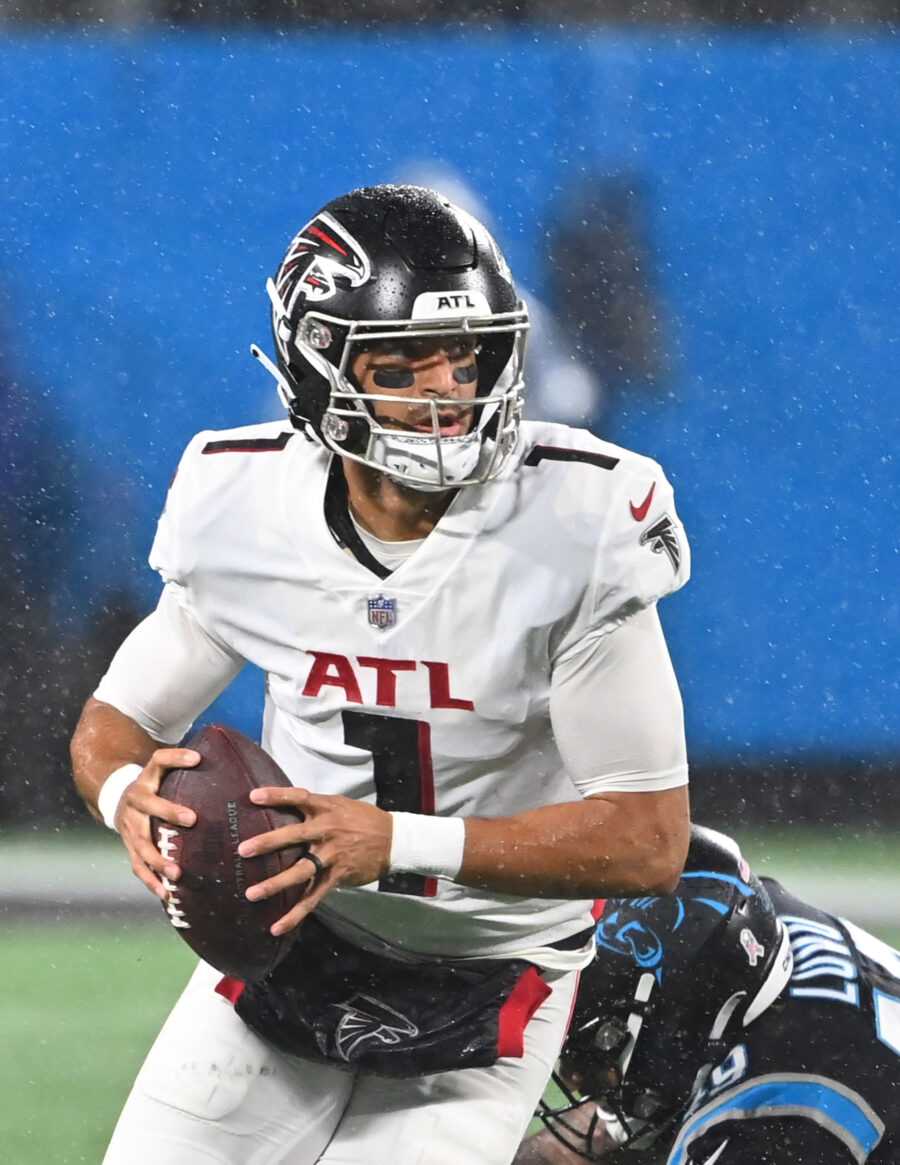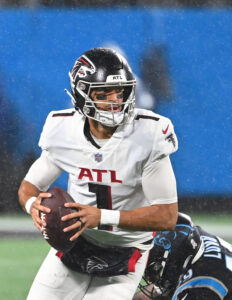 Marcus Mariota is dealing with what Smith called a "chronic knee injury." As a result, he indicated, via the team's website, that the veteran is likely to be placed on IR. Such a move would guarantee at least a four-week absence, and leave Mariota unavailable for the team's final contests.
When speaking to the media, Smith made clear that recent decision to turn to rookie Desmond Ridder as the starting quarterback was made before the extent of Mariota's injury was known. It was strictly for "performance-based" reasons, he said, that the Bearcats alum will take over and attempt to make a playoff push. The 5-8 Falcons sit one game behind the Buccaneers for top spot in the NFC South, and have a divisional contest against the Saints next up on their schedule.
"Desmond Ridder will be the starter," Smith added. "We talked last time about getting over the hump in some of these close games and where we try to push the offense. We feel like it's the best decision with where he's at [and] the team's at as we prepare to go down to New Orleans."
Mariota signed a two-year deal in free agency to operate as a bridge starter while Atlanta searched for a permanent Matt Ryan successor. He had received a vote of confidence to continue as the No. 1 less than one month ago, but the team has struggled mightily in the passing game throughout the season. That has increasingly led to calls for a change, and now Ridder will make his first NFL appearances with the opportunity to make a positive impression in both the short- and intermediate-term future.
With Mariota presumed to be sidelined for the foreseeable future, the Falcons' signing of Logan Woodside off the Titans' practice squad over the weekend comes as little surprise. The former seventh-rounder has a connection to Smith from their time together in Tennessee, and will likely dress as Ridder's backup as the team begins what could be a new era under center.
Follow @PFRumors