JANUARY 6: The 49ers are set to get some depth help in the last week of the season as they are expected to activate Mitchell for Sunday's regular season finale against the Cardinals, according to Matt Maiocco of NBC Sports. Mitchell will immediately return to his role as the primary backup running back behind McCaffrey.
With Samuel also expected to play this weekend, the San Francisco offense immediately becomes much more formidable, even if the team was able to thrive in the absence of two of their offensive stars from last season. Discounting the pair of quarterbacks on IR, the 49ers are becoming the picture of health on offense as they roll into the postseason.
JANUARY 4: For the second time this season, the 49ers designated Elijah Mitchell to return from IR. The second-year running back made his return to practice Wednesday.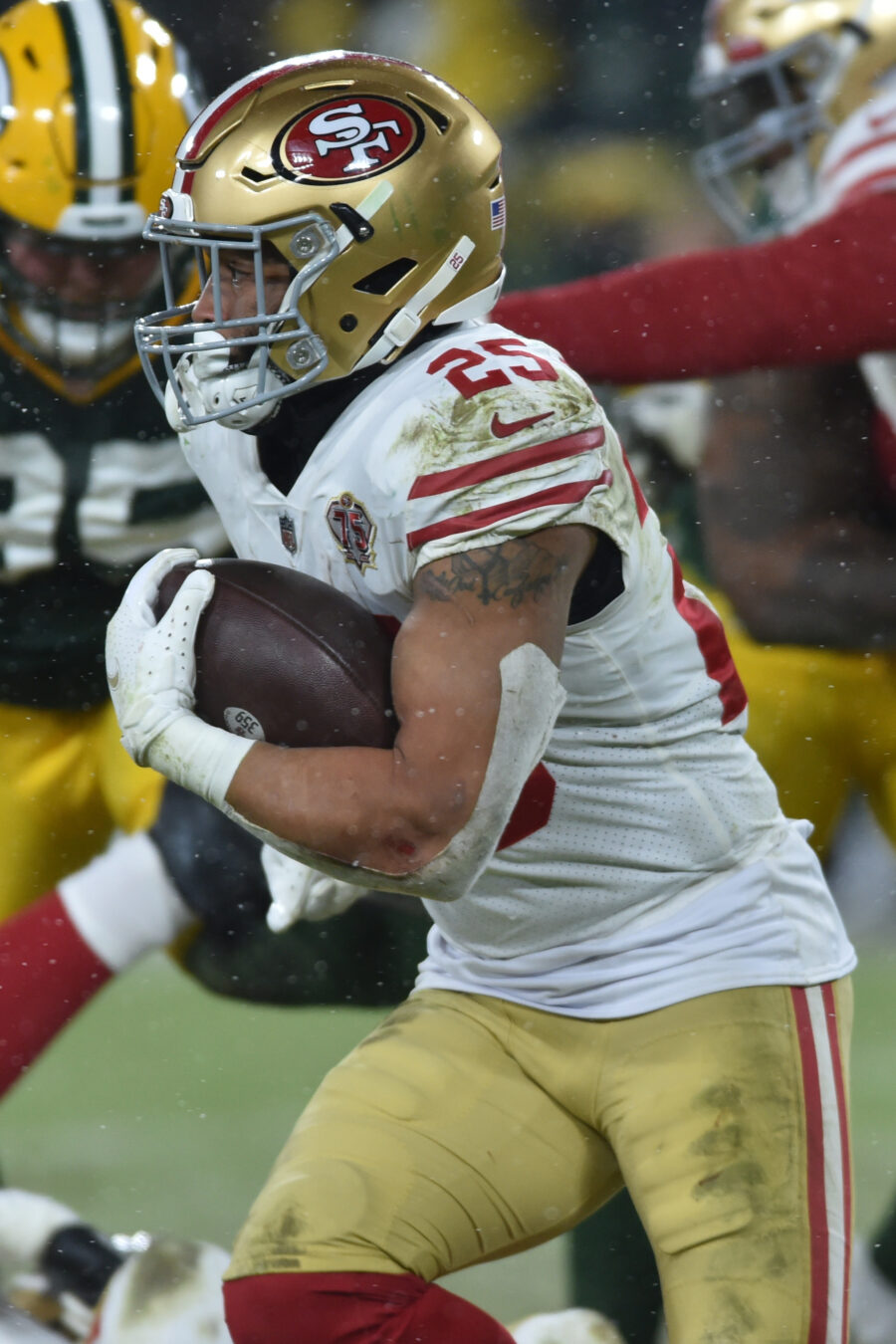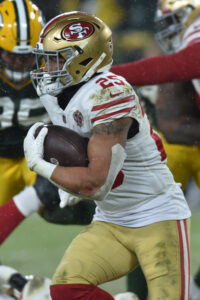 Mitchell has gone through a complicated year, one filled with transactions and a notable role change. But the 49ers have made Mitchell's return a priority to the point they have saved their final IR activation for their sixth-round find.
Entering the season as San Francisco's starter, Mitchell did not make it through Week 1 unscathed. The Louisiana alum suffered a sprained MCL that ended up keeping him out two months. After that lengthy rehab odyssey, Mitchell returned to supplement new RB1 Christian McCaffrey. The 49ers' McCaffrey-Mitchell plan was working, only Mitchell sustained a second MCL sprain that sidelined him to this point.
Mitchell faced a six- to eight-week timetable to return from his second MCL setback this year; it looks like he will hit the early part of that window. The 49ers took advantage of the NFL's IR change this offseason, which allows teams to activate a player off the injured list twice.
Last season, Mitchell surprised most by becoming San Francisco's go-to back. He leapfrogged third-round rookie Trey Sermon quickly and finished the season with 963 rushing yards and five touchdowns, doing so despite missing six games with an assortment of injuries. Mitchell's early-career track record does not present much confidence he can stay healthy, but he has been effective when on the field this season. Mitchell is averaging 5.6 yards per carry in his sophomore slate.
A report last week indicated Michell and Deebo Samuel were on the verge of returning. Samuel, who is finishing off a recovery from an MCL sprain and an ankle injury, returned to practice last week but was held out. The 49ers did not place Samuel on IR, giving him the freedom to return at any point. Mitchell being activated would end Hassan Ridgeway's season. Ridgeway suffered a pectoral injury in December. The 49ers had used Ridgeway as a fill-in starter at defensive tackle but had held their final IR-return spot for Mitchell. Should the plan come to fruition, Mitchell will be the eighth and final 49er activated off IR in what has been another eventful season on the injury front for the team.
Samuel and Mitchell returning will obviously stand to help the 49ers, who can clinch the NFC's No. 2 seed with a win over the Cardinals. San Francisco needs to win and Philadelphia to lose — to the Giants, who have nothing to play for, as they are locked into the No. 6 spot — to earn the No. 1 seed. But the two skill-position cogs being ready for the playoffs will be a boon for San Francisco's Super Bowl hopes.
Follow @PFRumors