The Dolphins have plummeted from 8-3 to 8-8 and are again navigating a Tua Tagovailoa concussion. The team still has a manageable path to the playoffs — a win over the Jets and a Patriots loss to the Bills — but it will probably have to complete part one of that scenario without its starting quarterback.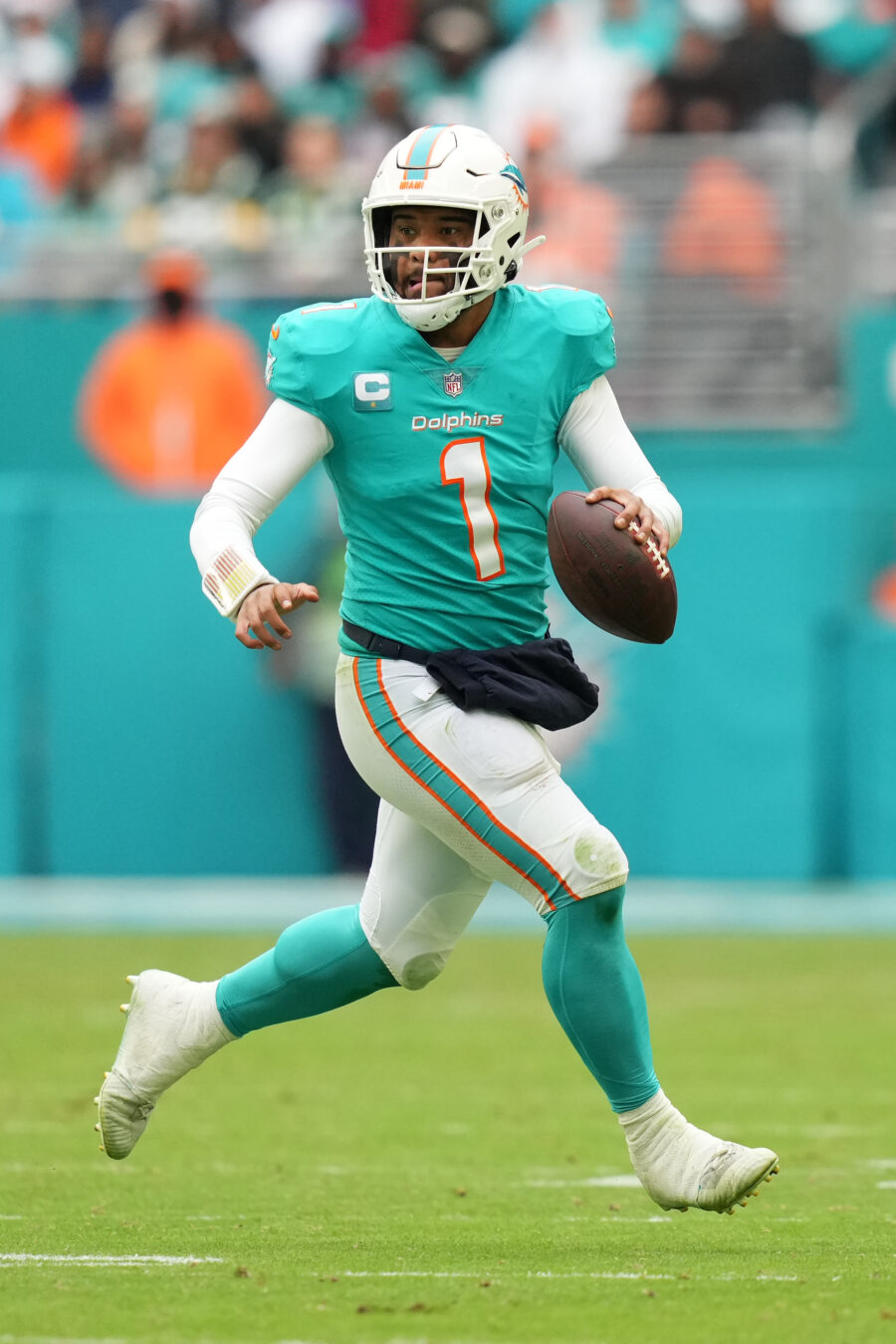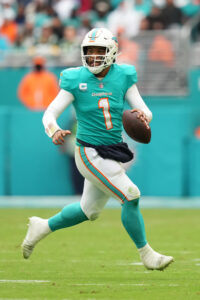 Mike McDaniel said Monday he is not thinking about Tagovailoa, who remains in concussion protocol, suiting up for Week 18 at this point. The concussion Tua suffered against the Packers was either his second or third of the season, and the first-year HC said he is preparing for either Teddy Bridgewater or Skylar Thompson to start against the Jets.
"I feel compelled every conversation to reiterate, 'There is no such thing as a timeline. It's about today.' … If he's thinking about going there, I snuff that out," McDaniel said of Tagovailoa's timetable (via the Miami Herald's Barry Jackson). "I have no idea about any sort of when, if, why or how."
[RELATED: Dolphins Cleared In Concussion Protocol Review]
A report Sunday indicated Tagovailoa is targeting a potential Dolphins wild-card game for a return. Tua missed two full games because of his Week 4 concussion, and while a first-round return would mirror that timeline, McDaniel reiterated he has not discussed a return window with his starter because he believes such conversations make "his recovery worse as a human being." The rookie Dolphins HC did say Tagoavailoa told him he felt good Monday.
For the second time this season, Bridgewater left a start due to injury. Bridgewater started against the Jets but left with concussion-like symptoms. Against the Patriots on Sunday, the ninth-year quarterback exited because of a dislocated pinkie finger on his throwing hand. The Dolphins need both Bridgewater and Thompson to be available against the Jets, McDaniel said, adding the team will explore adding another quarterback this week. Miami does not have a QB on its practice squad.
Miami used the Bridgewater-Thompson setup in Week 5 — a 40-17 Jets romp — and considering Tagovailoa's status, it sounds like it will be necessary for this matchup. The QBs combined to go 24-for-40 for 265 yards, two touchdowns and two interceptions in Foxborough. McDaniel said he would like to have his starter known Wednesday. Adding to the Dolphins' QB predicament: neither Bridgewater nor Thompson has finished a start this season. Bridgewater, who suffered two concussions last season, has not made it through a start since Week 14 of last season. FiveThirtyEight gives the Dolphins a 42% chance to make the playoffs.
Follow @PFRumors