JANUARY 13: McDaniel confirmed it will again be Thompson at the controls. The seventh-round pick will make his third start of the season. Tagovailoa remains in concussion protocol, with McDaniel indicating (via NFL.com's Cameron Wolfe, on Twitter) he has not advanced to the on-field activity stage of the protocol. The Dolphins have not ruled out Bridgewater as a backup option for Sunday's Bills matchup.
JANUARY 11: The Dolphins will not have their starting quarterback in their wild-card matchup with the Bills, Mike McDaniel said Wednesday. Tua Tagovailoa has not been cleared for football activities yet.
This obviously represents a tough blow for the AFC's No. 7 seed, but it was viewed as an uphill battle for Tagovailoa — who has suffered two confirmed concussions this season — to be cleared for Miami's first-round game. Tua has not suffered any setbacks, per McDaniel, who said (via the Miami Herald's Barry Jackson) "compounding variables" are in play here. This likely refers to the third-year QB's prior injuries this season. This will be the third straight game in which the Dolphins will not have their starter available, and it will be Tagovailoa's fifth absence this season.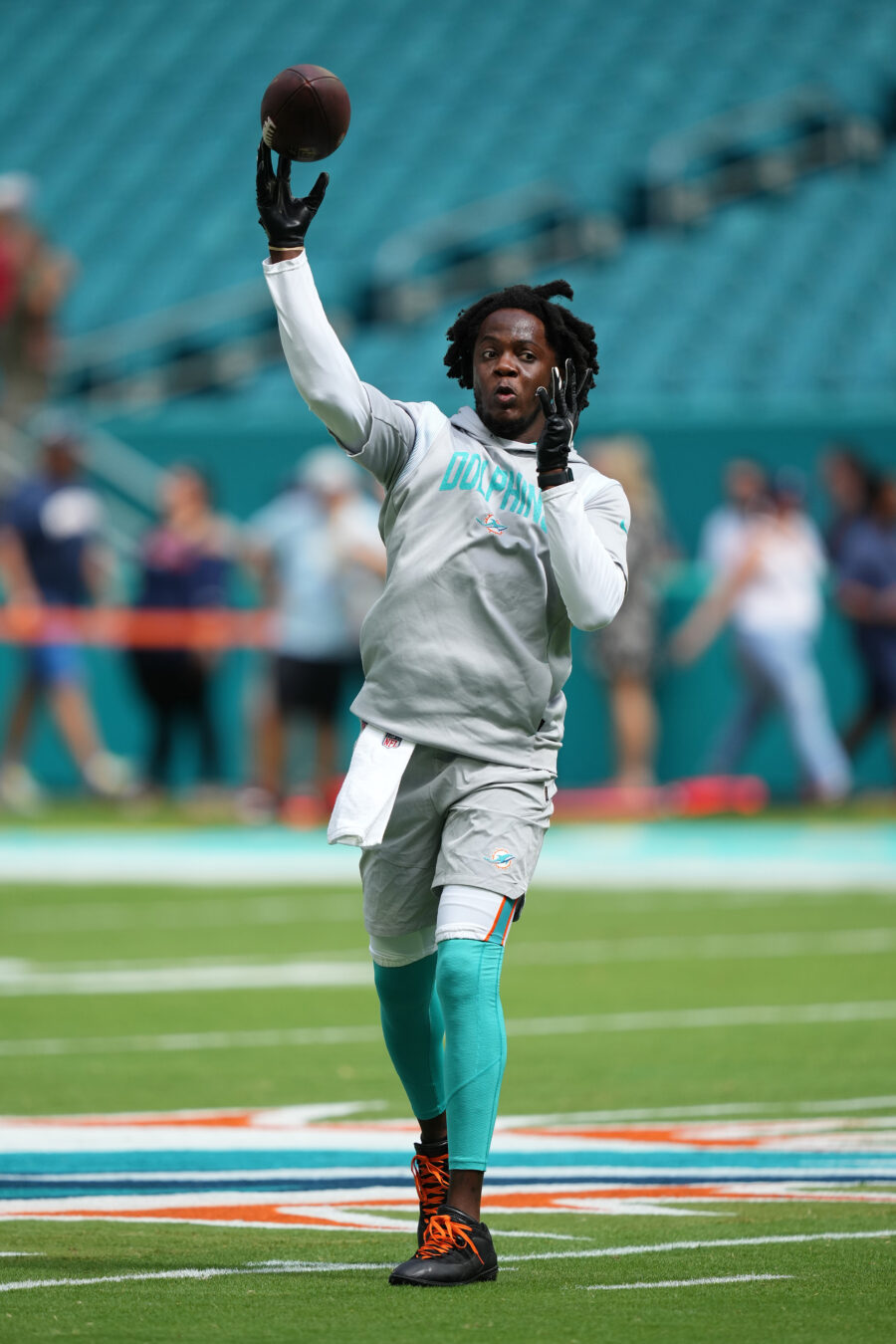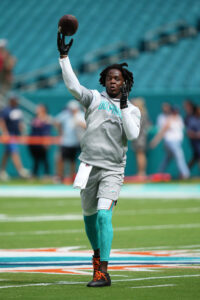 As of Wednesday, the Dolphins are preparing to give third-stringer Skylar Thompson another start. But McDaniel said (via Jackson, on Twitter) Teddy Bridgewater is working toward a return. A seventh-round rookie, Thompson has struggled — as could be expected — when called upon this season. Bridgewater, who suffered a dislocated pinkie in Week 17, has not finished either of the two games he started during his first Dolphins slate. It is unlikely Bridgewater will be able to practice much this week, McDaniel said.
The Dolphins qualified for the playoffs for the first time since 2016. That team's ensuing playoff game — a loss to the Steelers — involved a backup quarterback (Matt Moore). This will bring some familiar territory for Miami, which has not won a playoff game since the 2000 season. McDaniel's Wednesday announcement, however, likely will allow Tua extensive time to recover before his fourth NFL campaign. His third presented his highest heights as a pro but also brought concerning injury developments.
Restoring some confidence after two uneven years to start his career, Tagovailoa finished the regular season third in QBR and led the Dolphins to eight of their nine wins. He also fared well in the Dolphins' narrow loss to the Bills in Buffalo. But head injuries interrupted the Alabama product, who had aimed to return in time for a wild-card outing.
Tagovailoa displayed concussion-like symptoms in Week 3 against the Bills, and while the young southpaw returned to action shortly after that sequence, an NFLPA investigation into the Dolphins' handling of that situation led to an overhaul of the NFL's concussion protocol. Tagovailoa entered the protocol four days later, after being stretchered off the field in Cincinnati, and was again placed in the revised protocol a day after sustaining an unspotted concussion against Green Bay on Christmas Day.
Bridgewater, 30, would be the Dolphins' best bet against the heavily favored Bills, but the veteran almost certainly will not be at 100% even if he does see action Sunday. Thompson completed 20 of 31 passes against the Jets' tough pass defense, averaging just 4.9 yards per attempt. The Kansas State product has completed 57% of his throws this season.
Follow @PFRumors