The Lions engineered a remarkable turnaround late in the season, and nearly managed to clinch the NFC's final playoff spot on the back of their offensive efficiency in particular. Detroit's play under center is now likely to lead to continuity at the position into 2023.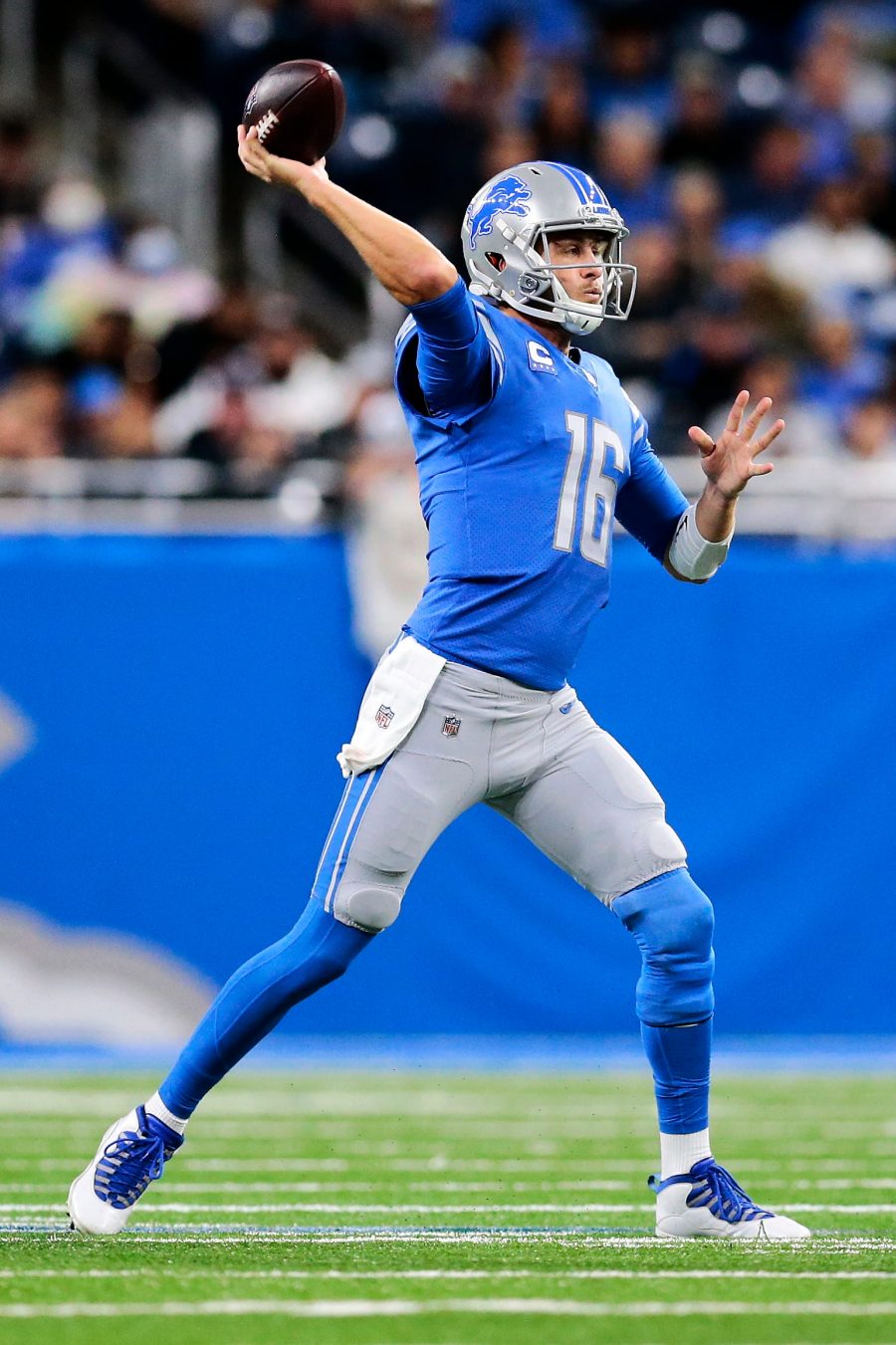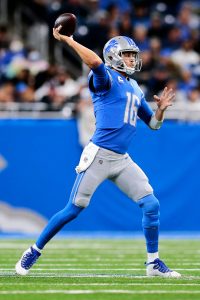 Lions general manager Brad Holmes endorsed Jared Goff as the team's top signal-caller when speaking to the media in his season-ending news conference. That would have come as a surprise not long ago, as their acquisition of the 28-year-old was widely thought to simply make him a 'bridge' starter likely resulting in a younger option being drafted not long after.
That sentiment remained true well into the start of the 2022 season, when the Lions sat at 1-5 and they appeared to be destined for one of the top spots (if not the No. 1 slot) in this spring's draft. However, Goff helped guide the team to a 5-1 record to close out the season as they continued to showcase their surprising production both in the passing game and on the ground.
Goff himself was efficient in the process, going nine straight games without throwing an interception to finish the season. The former Ram added 15 touchdowns and averaged over 266 yards per game during that span, adding to his chances of his new team committing to him for the long haul. He is under contract for two more years with cap hits of $30.9MM and $31.9MM, but there is no guaranteed money remaining on his deal.
"I think it's a lot easier to get worse at quarterback than to get better at quarterback, in this league," Holmes said, via Dave Birkett of the Detroit Free Press (subscription required). "And so, I think what Jared has done this year, he captained the ship of a top-three offense, and I want to say he was top-10 statistically in most of the passing categories. And again, you know how we approach the draft like we're never going to turn down a good football player, so if there's a football player we really love, we're going to make sure every stone is unturned. But I do think that Jared has proven everybody that he is the starting quarterback for us."
Indeed, the Rams' collapse this season leaves Detroit with the No. 6 pick in this year's draft owing to the Goff-Matthew Stafford swap from last year. The Lions' own pick sits at 18, so they will have multiple opportunities to draft someone to compete with Goff in the near term or succeed him down the road. Regardless of what this offseason brings, though, the matter of the Lions' 2023 QB situation appears to be far more certain now than it was in the fall.
Follow @PFRumors