The Texans are expected to accommodate wide receiver Brandin Cooks' standing trade request this offseason, as Aaron Wilson of Click2Houston.com reports. Houston received trade interest in Cooks prior to the 2022 trade deadline, but no one was willing to meet the club's asking price.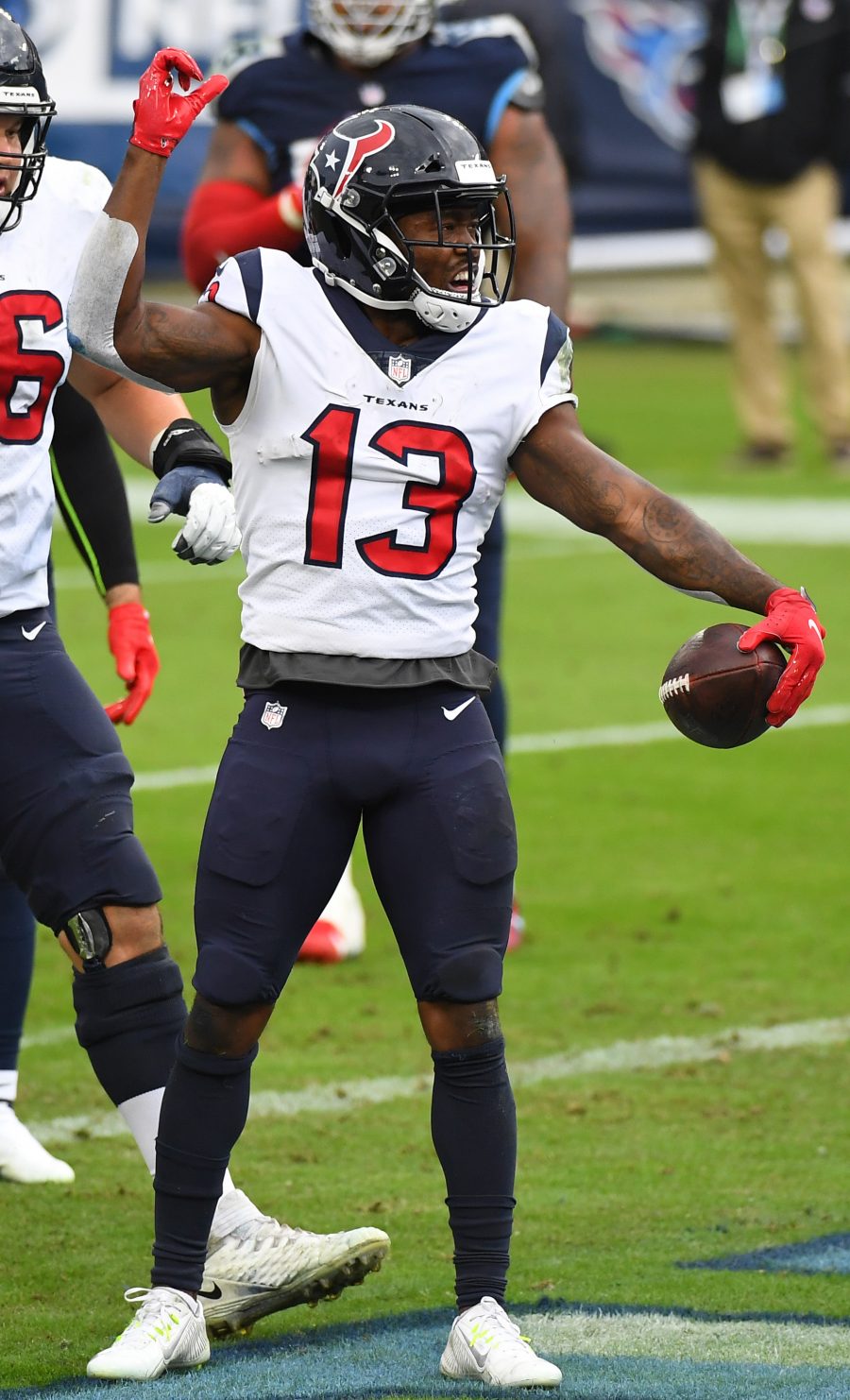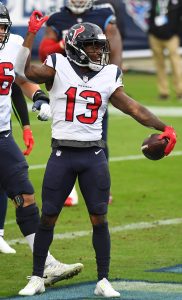 As Wilson confirms, the Texans wanted at least a second-round pick in exchange for Cooks, while interested teams wanted Houston to pay down a significant amount of the receiver's fully-guaranteed $18MM base salary for 2023. Those same considerations will still be factors in trade talks in the coming months, and Cooks acknowledges that any trade will need to make sense for the Texans and GM Nick Caserio, with whom he has a strong relationship.
"This situation, obviously has got to be a win-win for both sides," Cooks told reporters Friday morning. "I think Nick understands that. We understand that. I think he's trying to grow something here. As a guy going into Year 10 of my career, I want to be a part of a vision where everyone is on the same page and has a stable vision."
Cooks, 29, used the word "stable" several times throughout the course of his remarks, and he said he would want to stay in Houston, "if the organization was stable in its approach and a stable operation, not just from a football standpoint, but from the every-day process."
Clearly, he continues to be frustrated not just by the Texans' lack of competitiveness during his tenure in Houston, but also by the team's day-to-day operations. Shortly after the trade deadline passed, Cooks publicly expressed his frustration that he was not dealt to a winning club, and he stepped away from the Texans for a week, missing the team's Week 9 contest against the Eagles. At the time, he also made reference to organizational changes that upset him — which may have included the dismissal of former EVP Jack Easterby — and he said, "I don't know everything that goes through [Caserio's] head."
Despite those comments, Wilson's report indicates that the mutual respect between Caserio and Cooks remains intact. However, Caserio himself may be on shaky footing with the franchise, and he may not be the one who decides whether to trade Cooks. Even if he is retained, it appears that the Texans are at least a year away from competing for a playoff spot, and the club could be looking for its third head coach in as many years in short order. As such, it is easy to see why Cooks wants out.
The former first-round pick of the Saints, who has already been traded three times in his career, has seen his production dip in 2022. After cracking the 1,000-yard mark in each of his first two Texans seasons, Cooks has just 52 catches for 593 yards this year. Of course, that can be easily explained by the club's suboptimal quarterback situation — including a regression for second-year passer Davis Mills — the fact that Cooks is the clear-cut No. 1 option in an offense largely devoid of high-end skill-position talent, and the fact that he has missed four games.
Wilson still expects Cooks to have a healthy trade market, especially as teams are valuing WR talent more highly than ever.
Follow @PFRumors