As Derek Carr moves another day closer to finding out his future with the Raiders, he has reportedly sent a clear message to his current employer. The quarterback will not accept a trade to the Saints or any other interested team, per Ian Rapoport of NFL Network (Twitter link).
As a result, Rapoport notes, the Raiders will be left with no other option but to release him in the coming days. Carr has over $40MM in guaranteed money set to vest this week, and with Vegas having moved on from him, a trade represented their only way of receiving compensation while relieving themselves of that financial obligation. Carr has a no-trade clause, however, which gave him control of the situation at all times in this process, something which he has clearly used.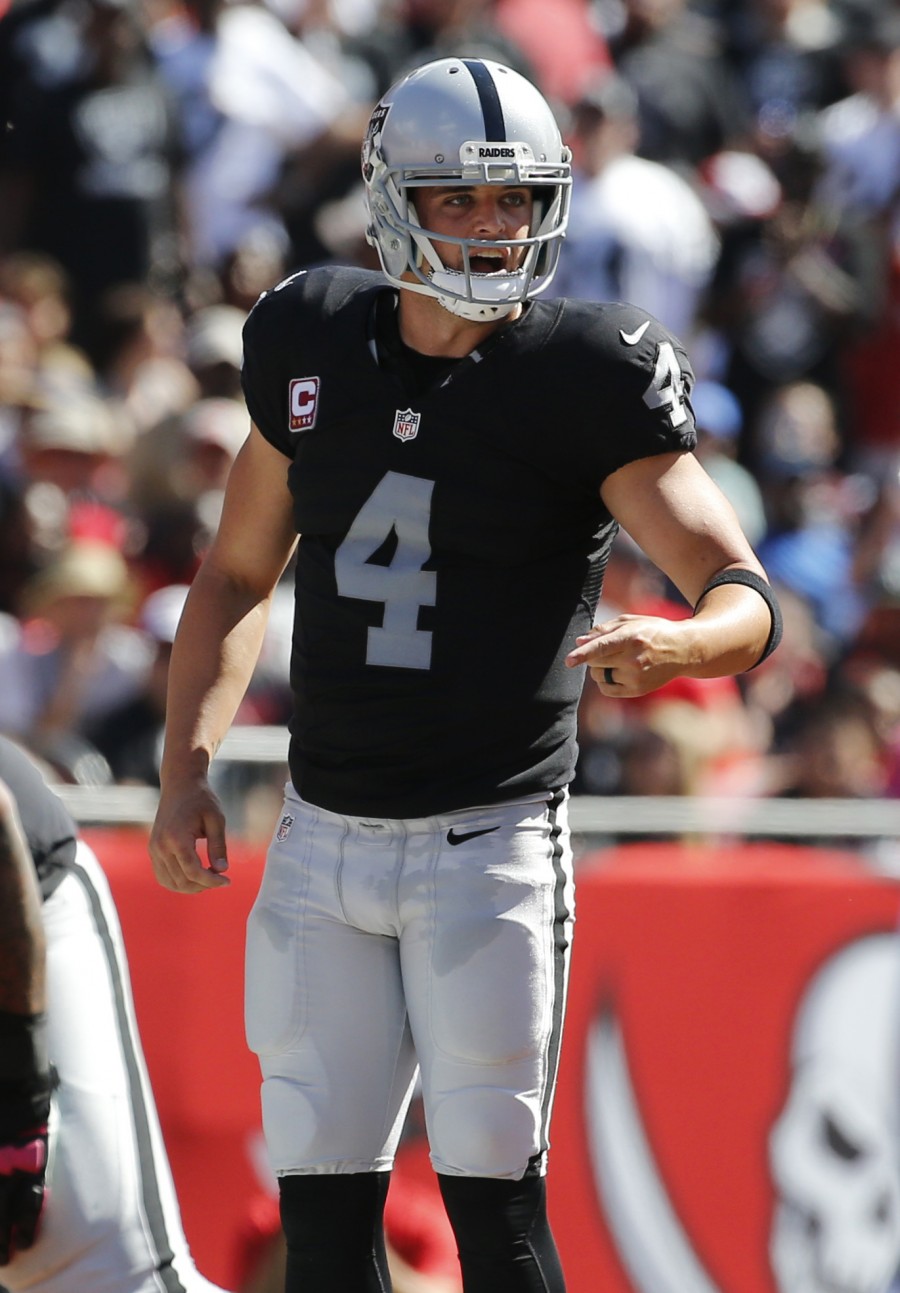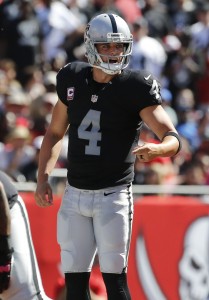 The Raiders prevented the 31-year-old from negotiating with potential new teams until trade compensation had been agreed upon. That made it noteworthy when they allowed him to visit the Saints this past week, with a subsequent report indicating the two teams had an agreement in place. Rapoport's colleague Tom Pelissero tweets that it was Carr's contract which stood in the way of a deal being finalized to send him to the NFC South.
A report emerged over the weekend that Vegas' asking price was a third-round pick. The Saints could have easily met that request, given their current allotment of selections in this year's draft, but they find themselves in dire straights from a financial standpoint. New Orleans is more than $60MM over the cap at the moment, so acquiring Carr via trade would have added considerably to the salary cap gymnastics general manager Mickey Loomis has become known for in recent years.
Carr has a scheduled cap hit of $34.9MM in 2023, and two more years on his existing contract with hits over $43MM. Given the absence of guarantees on the pact (at the moment), however, the Raiders would see more than $29MM in savings by releasing Carr in the immediate future. Designating him as a post-June 1 cut would see that figure grow to $33MM weighed against comparably small dead cap charges.
Of course, this news in no way precludes the Saints from still ultimately landing Carr as a free agent. The four-time Pro Bowler will be free to sign anywhere immediately following his release, as opposed to players who can only negotiate prior to the start of the new league year in mid-March. New Orleans should be in the market for a new signal-caller after the production seen in 2022 from veterans Andy Dalton and Jameis Winston. Carr will certainly have other suitors as well, however.
The former second-rounder had a down year this past season, the first with head coach Josh McDaniels and general manager Dave Ziegler at the helm. Still, he will headline a QB market which may or may not see the likes of Lamar Jackson, Aaron Rodgers, Jimmy Garoppolo, Daniel Jones and Geno Smith be on the move through trades or free agent deals. The Jets are widely understood to be all-in on Rodgers, but they are reportedly prepared to target Carr as a secondary option.
The value of a deal Carr is able to land on the open market will no doubt be linked to the perceived availability of those other passers. Still, with his release imminent, it likely won't be long until he has found his next NFL home.
Follow @PFRumors