6:55pm: Trade compensation is no longer believed to be an issue between the teams. The sides have agreed to that part of this deal, Vincent Bonsignore of the Las Vegas Review-Journal tweets. The Raiders had prevented Carr from speaking with teams that had not agreed on trade terms. That part of this process being checked off puts the ball in Carr's court.
5:44pm: The Derek Carr guarantee vests in eight days, and the Raiders will allow their outgoing quarterback to meet with a team ahead of that date. The Saints will host Carr on Wednesday, Ian Rapoport of NFL.com tweets.
Saints-Carr buzz has built for a bit now, but the nine-year Raiders starter holds a no-trade clause. Both Carr and QB-needy teams have been connected to waiting out this trade process and going into free agency. But the Saints are at least exploring a trade.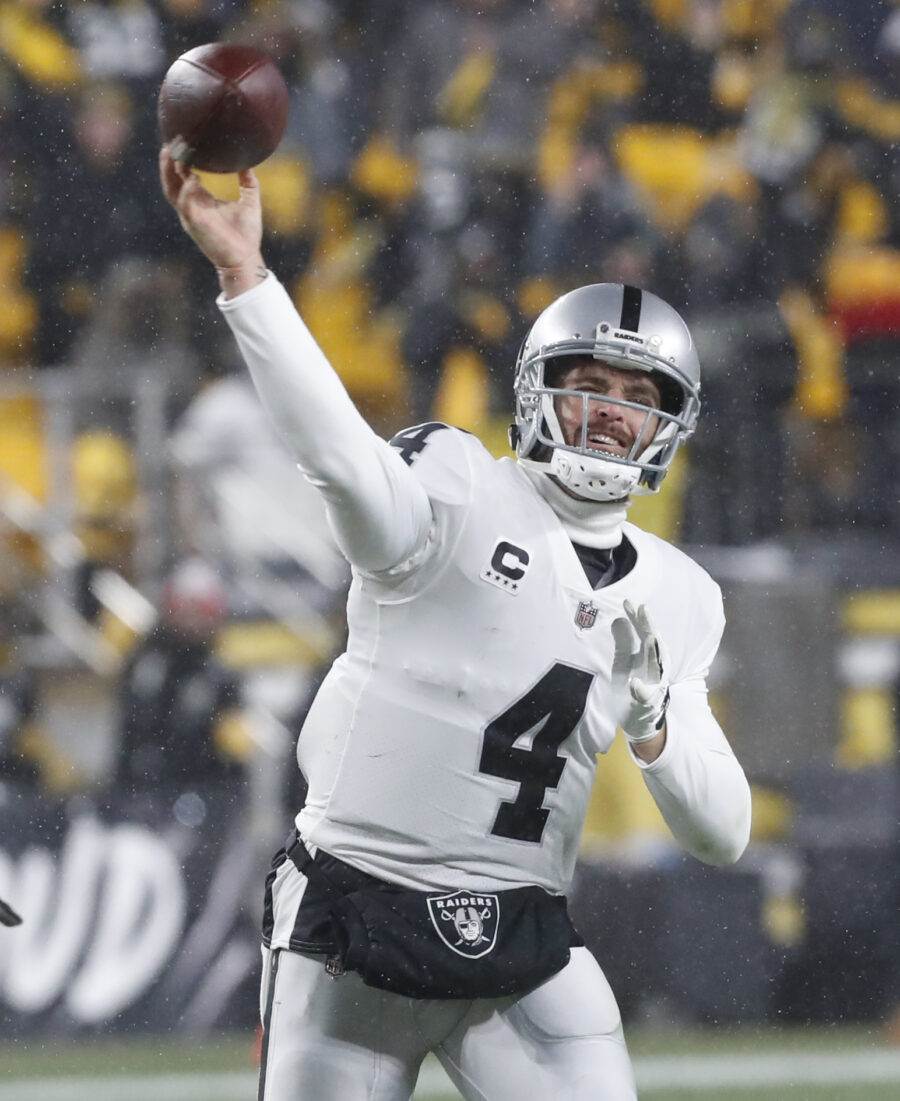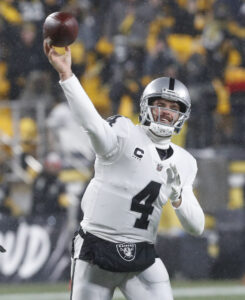 New Orleans has been looking into Carr for a while now, and Rapoport adds Carr is doing his due diligence on the NFC South team. The Saints do not have any question marks when it comes to their offensive staff, with the team retaining offensive coordinator Pete Carmichael for a 14th season. After Sean Payton's 2022 exit, Carmichael stepped back into the play-calling seat — one he occupied during Payton's 2012 Bountygate ban.
A trade would require the Saints to pick up the $40.4MM guarantee due Feb. 15. While Mickey Loomis has earned justified praise for his cap navigation, this would be a new challenge for the veteran GM. Of course, they were ready to add Deshaun Watson last year. The Saints, per usual, rank at the bottom of the league for cap space; they are more than $60MM over the $224.8MM salary ceiling. Loomis' abilities here should not be doubted, but Carr's AAV will be far north of Drew Brees' run of deals. The sides can certainly renegotiate, however.
This meeting will bring a reunion as well. Dennis Allen resided as the Raiders' HC when the team drafted Carr in the 2014 second round. That partnership did not last long, as the Raiders fired Allen early in his second season. But the Raiders rolled with their rookie quarterback to start that season. This familiarity could appeal to Carr, though he also could also nix any trade and take his chances in an early free agency run. Should the Raiders release Carr before the guarantee vests, he would be free to sign at any point as a street free agent. Unrestricted free agents cannot agree to terms with teams until the legal tampering period begins March 13.
Allen and then-GM Reggie McKenzie gave the Raiders the longest-tenured QB1 in franchise history; Carr has missed just three career starts (counting a 2016 wild-card game) due to injury. But the Silver and Black's new regime signaled a change was coming when it benched Carr ahead of Week 17. Carr left the Raiders at that point. His $40MM-per-year contract runs through 2025, but the Raiders building an escape hatch has become relevant.
The Raiders would be tagged with less than $6MM in dead money by jettisoning Carr, whose completion percentage fell by nearly eight points last season. Carr did complete 68% of his throws during his final year in Jon Gruden's offense, helping the Raiders to the 2021 playoffs despite Henry Ruggs' release and Darren Waller's midseason injury.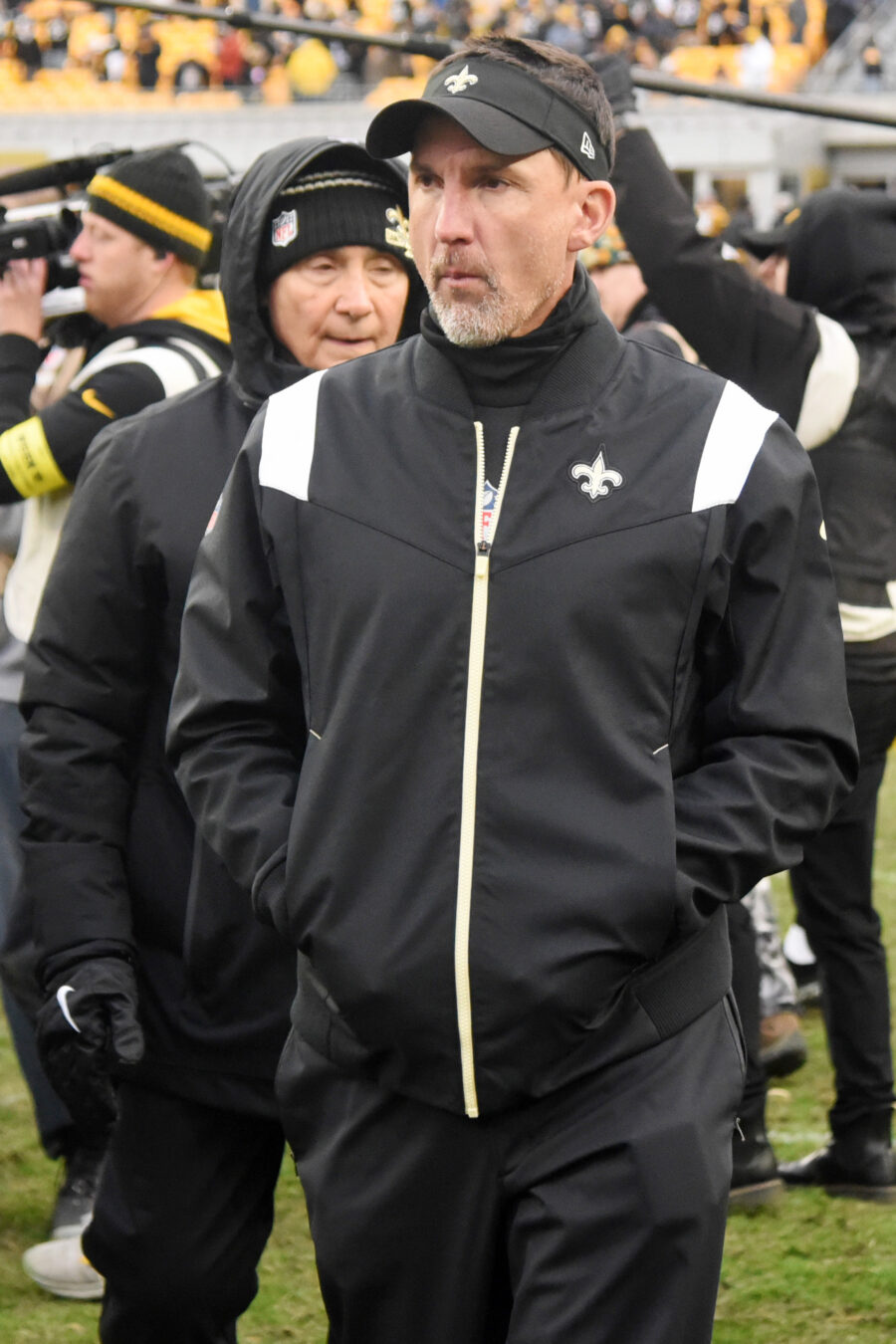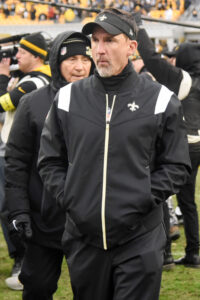 Increased buzz about a Saints-Carr union emerged at the Senior Bowl last week. That came after a report indicated the Saints were one of the teams doing homework on Carr. The Commanders and Jets were among that contingent, too, and any team that pursues Carr must also consider this early strike will effectively prevent a pursuit of Jimmy Garoppolo or Aaron Rodgers. If Rodgers is traded, it will almost definitely be to an AFC destination. That opens a Carr-to-NFC door now, and the Saints make sense as a suitor. They have not found a steady option at quarterback since Brees' 2021 retirement.
After missing out on Watson, Saints re-signed Jameis Winston in March 2022. They gave their initial Brees successor a two-year, $28MM deal. But the team quickly decided to go with Andy Dalton, not giving Winston his job back after he returned from injury. Dalton started New Orleans' final 14 games and did rank ninth in passer rating. The longtime Cincinnati starter finished 21st in QBR, however. The Saints signed Dalton to a one-year, $3.5MM deal in 2022. Should the team be interested in bringing him back to compete for the starting job, a raise would be in order. No known negotiations have taken place. At 35, Dalton is more than three years older than Carr, who turns 32 in March.
Last week, Carr confirmed reports the Raiders were not allowing him to speak with teams. But a subsequent report clarified the Raiders would allow Carr and his agent to talk with teams — but only suitors who had met the Raiders' asking price. The Saints being granted permission to speak with Carr points to the parameters of a trade being worked out. Even if that is the case, Carr still holds the keys here. A major QB domino could hinge on Wednesday's meeting.
Regarding trade capital, the Saints obtained a first-round pick from the Broncos for Payton. But that is not expected to be in play here. After Round 1, New Orleans holds the Nos. 40 and 71 overall picks.
Follow @PFRumors