The Raiders have yet to grant Derek Carr permission to speak to other teams about a trade, but one potential suitor may be emerging. ESPN's Jeremy Fowler writes that a Carr-Saints pairing "was buzzing a bit" this week during the Senior Bowl.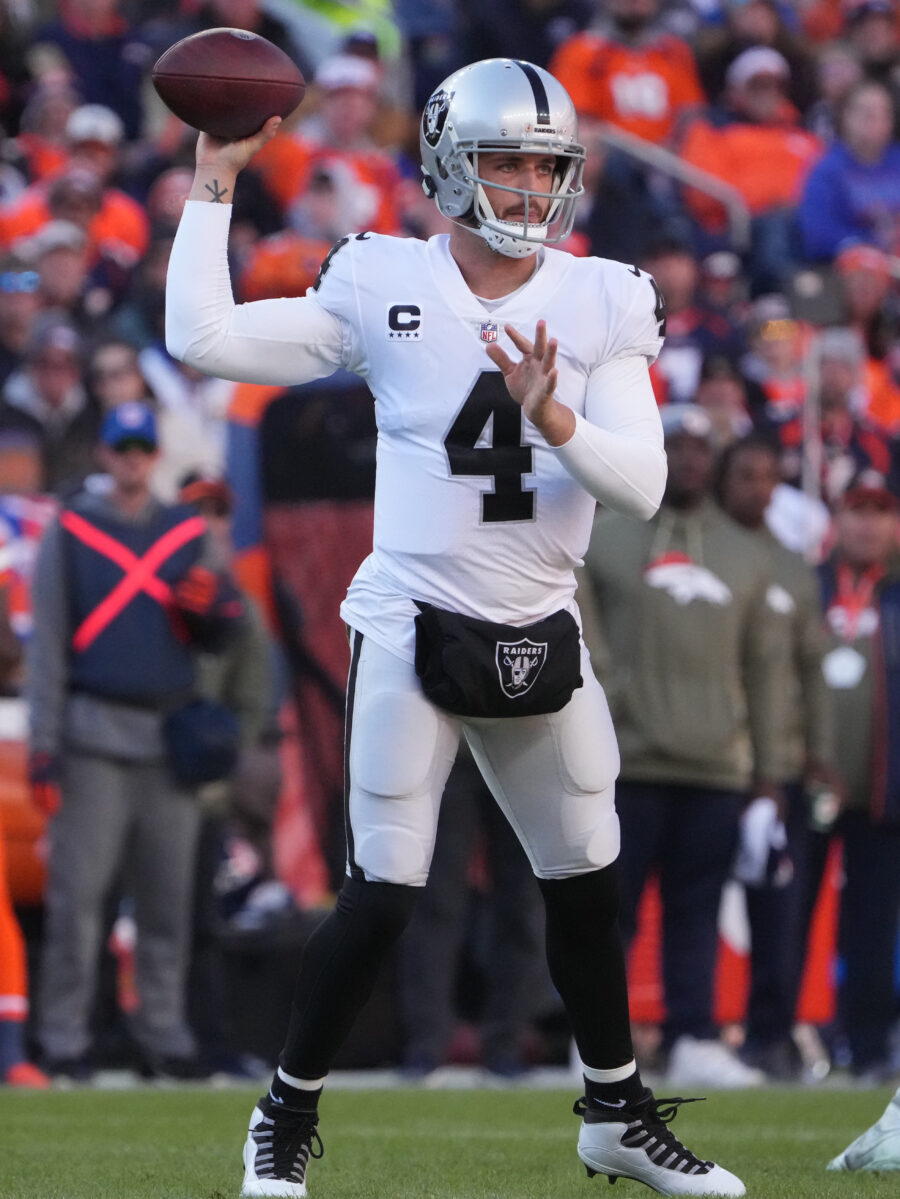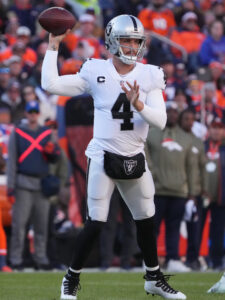 [RELATED: QB-Needy Teams Expecting Raiders To Release Derek Carr]
There's a handful of reasons why the Saints could make sense. For starters, it seems clear that the Saints are seeking some more reliability at the quarterback position heading into next season. The organization has turned to five different starting QBs over the past two years, with 35-year-old Andy Dalton garnering 14 starts for the Saints this past year. Jameis Winston is the only experienced QB under contract heading into the offseason, but the Saints could easily cut him without leaving behind a debilitating dead cap number. The Saints are also rostering QB Jake Luton via a reserve/futures contract.
Further, the Saints now have some extra draft assets thanks to the Sean Payton trade with Denver. New Orleans got an extra first- and second-round pick in the trade, and while it's unknown what the Raiders are seeking in a Carr trade, the extra selections could make it easier to part with their desired compensation. For what it's worth, the Raiders slightly pushed back at Carr's notion that the organization hasn't allowed him to speak to potential suitors. Rather, the Raiders claim they have granted Carr permission to speak to other teams…but only teams that have shown a willingness to pony up the picks that the Raiders are seeking.
Finally, Saints head coach Dennis Allen has some experience working alongside Carr; Allen was the Raiders' head coach during the QB's rookie season in Oakland. Since then, Allen has worked in New Orleans, including a seven-year stint as their defensive coordinator.
The Raiders would owe Carr $40.4MM on Feb. 15, and with a dead-money charge of just $5.6MM due with a release, they can save $29MM-plus by moving on over the next week. As a result, teams are expecting the organization to ultimately release the veteran quarterback. Carr confirmed this week that he won't restructure his contract to facilitate a trade, and it's worth noting that his deal also contains a no-trade clause.
Follow @PFRumors