4:05pm: Although Carr said Thursday night the Raiders have not granted he and his agent permission to speak to trade partners, ESPN.com's Adam Schefter notes (via Twitter) the team has done so — but only for suitors who have agreed to the team's desired compensation. It is unclear if any team has offered sufficient compensation, but the Raiders are attempting to follow the Texans' Deshaun Watson path. Vic Tafur of The Athletic points to no conversations having yet occurred (Twitter link).
Houston only let Watson meet with teams that met the trade price; four finalists emerged. The Carr process will unfold much differently. The Raiders will not land anything close to what the Texans did — three first-round picks and change — in the March 2022 sweepstakes, but they will let Carr discuss a fit with franchises that are willing to pay up.
10:54am: From what has become an alternate-heavy Pro Bowl Games in Las Vegas, Derek Carr addressed his unusual situation with the Raiders. The nine-year veteran confirmed he has not been given permission to speak with other teams about a trade.
Rumored to be concerned Carr's agent will use that permission to negotiate with teams about his client's potential free agency rather than talking trade fits, the Raiders are attempting to maintain control of this process. But teams look to be willing to wait out Las Vegas here.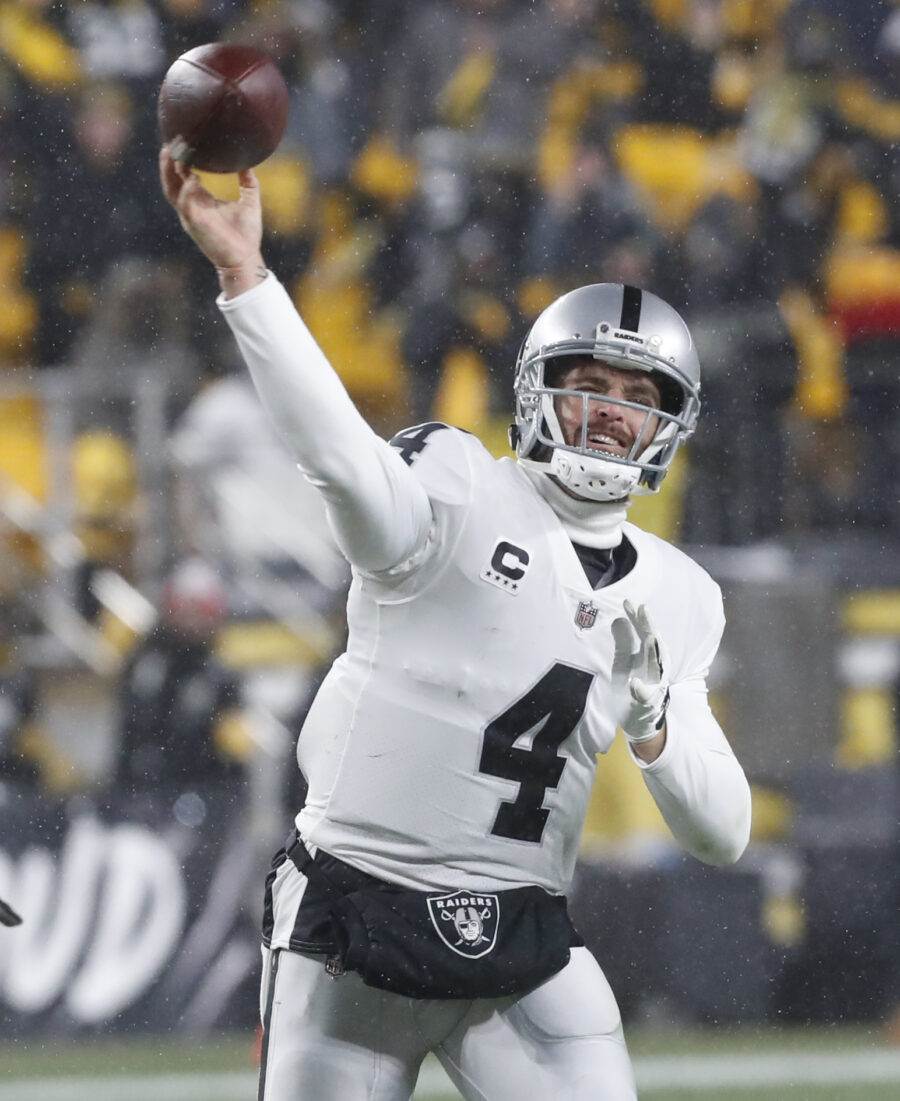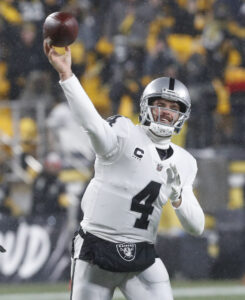 As of now, quarterback-needy teams are expecting the Raiders to release Carr, Jeff Howe of The Athletic notes (subscription required). Teams are recognizing the Raiders' limited leverage here. The team made no secret of wanting to move on, having benched Carr for its final two games in an effort to prevent an injury affecting his contract. The Raiders would owe Carr $40.4MM on Feb. 15, and with a dead-money charge of just $5.6MM due with a release, they can save $29MM-plus by moving on.
Carr confirmed he will not adjust the uniquely structured contract to move the vesting date back, indicating (via ESPN.com's Stephen Holder) "I don't think that would be best for me." The longest-tenured QB1 in Raiders history could be less than two weeks from hitting the open market a month before the rest of this year's lot of free agent passers. Teams are already doing work on Carr, with the Jets, Saints and Commanders three known suitors.
"That's for [the Raiders] to talk about," Carr said when asked about the Raiders' refusal to permit talks with other teams. "I'm just obeying the rules. If it gets to the date [and I get released], then I'll be able to talk to all my friends."
Carr, 31, holds a no-trade clause, further limiting the Las Vegas' options. Still, second-year Raiders GM Dave Ziegler said during a SiriusXM Radio interview (via NFL.com) he expects teams to begin contacting him on a Carr trade. A few prospective Carr suitors — the Buccaneers, Commanders and Titans — have yet to hire an offensive coordinator, adding another complication to these slow-moving midwinter trade sweepstakes.
Aaron Rodgers' status figures to also affect certain teams' Carr pursuits. With Rodgers a candidate to be traded well after Carr, teams that believe they can acquire the future Hall of Famer may be willing to wait. The Jets come to mind here, but the Packers' disinterest in sending Rodgers to an NFC team would make that conference's QB-needy franchises more likely Carr fits. Tom Brady's second retirement, which he chose over coming back to the Bucs for a fourth season, would stand to make Tampa Bay an interested party. Ditto Washington, New Orleans and possibly Atlanta. The Commanders attempted to engage the Raiders in Carr trade talks last year, and they are open to adding a veteran yet again.
It appears one of these teams will add a starting quarterback early, following the likes of the Rams in 2021 (Matthew Stafford) or Washington in 2018 (Alex Smith). Will said team end up acquiring Carr in free agency?
Follow @PFRumors