As the Jets give Aaron Rodgers their best sales pitch, four quarterbacks came off the market in a 30-hour span. Although Lamar Jackson, Daniel Jones and Geno Smith were never serious candidates to hit free agency, the Saints signing Derek Carr took away the Jets' Rodgers backup plan.
The Saints, however, were the first team to meet with Carr, hosting him on a visit before the Raiders released him. Carr ended up feeling "far more comfortable" with the Saints compared to the Jets, Mike Florio of Pro Football Talk notes.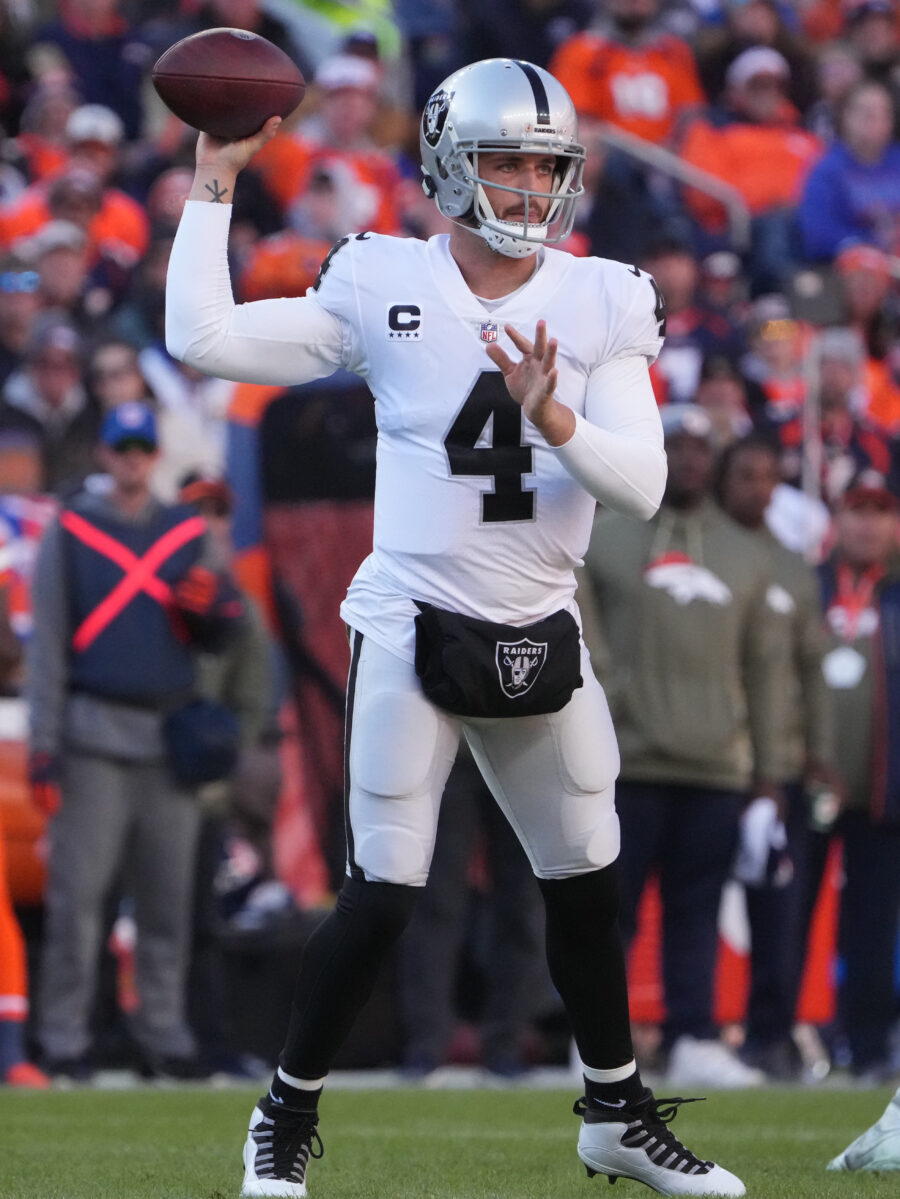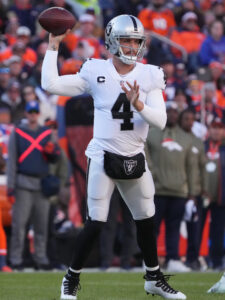 The NFC South offers a better path to a division title — something Carr did not accomplish with the Raiders, as Peyton Manning– and Patrick Mahomes-led teams stood in his way — compared to the AFC East, as the rest of the division is still navigating quarterback uncertainty. The Saints were also not waiting on Rodgers, with the Jets having communicated to Carr he was their second choice. As Rodgers continues to take his time, the Saints landed their top target. New Orleans' media market is also a bit less frenzied compared to the Big Apple, an aspect that may or may not have influenced Carr's comfort level.
Carr signed a four-year, $150MM deal to join a less menacing conference, in terms of QB talent, and his fourth NFL contract provides more long-term security compared to his 2022 Raiders re-up. Carr is locked in through 2024, with his signing bonus and 2023 and '24 salaries being guaranteed at signing. Carr will see $10MM of his 2025 salary shift from an injury guarantee to a full guarantee in March 2024, Florio adds. All of Carr's $40MM in 2025 — a roster bonus and $30MM base salary — is guaranteed for injury at signing.
This looks more like a two-year contract with a third-year option, with Carr effectively certain not to be attached to the deal by 2026. That year includes a $50MM nonguaranteed base salary, Florio adds. Year 4, however, drove the reported AAV up to $37.5MM per year. Carr was connected to wanting a deal north of $35MM on average. The 10th-year veteran landed it, and if his second act in the NFC goes well, this might not be the only Saints pact the former Raider signs.
Carr, 31, was interested in the Jets, and the sides met twice — in New York and in Indianapolis — but their timelines did not match up. Some among the Jets viewed Jimmy Garoppolo as a legitimate option before the front office locked onto Carr. If this Rodgers meeting does not produce alignment, louder Garoppolo noise figures to come out of New York soon. The Jets must wait until March 13 to speak with Garoppolo, however, as he is set to be an unrestricted free agent.
Follow @PFRumors