More than a week has passed since Lamar Jackson's negotiation window opened. No offer sheets have emerged, with several teams showing immediate indications they would not pursue the superstar quarterback. Only the Colts have kept the door open, and that it does not sound like the AFC South team is seriously considering an offer sheet.
As the offer sheet would need to be fully guaranteed or featuring guarantees far north of Russell Wilson's $124MM — currently the league's second-most fully guaranteed number — to entice a unique player who has long been connected to seeking a figure in the Deshaun Watson neighborhood ($230MM). Teams also appear hesitant to extend an offer to Jackson due to the Ravens' ability to match it.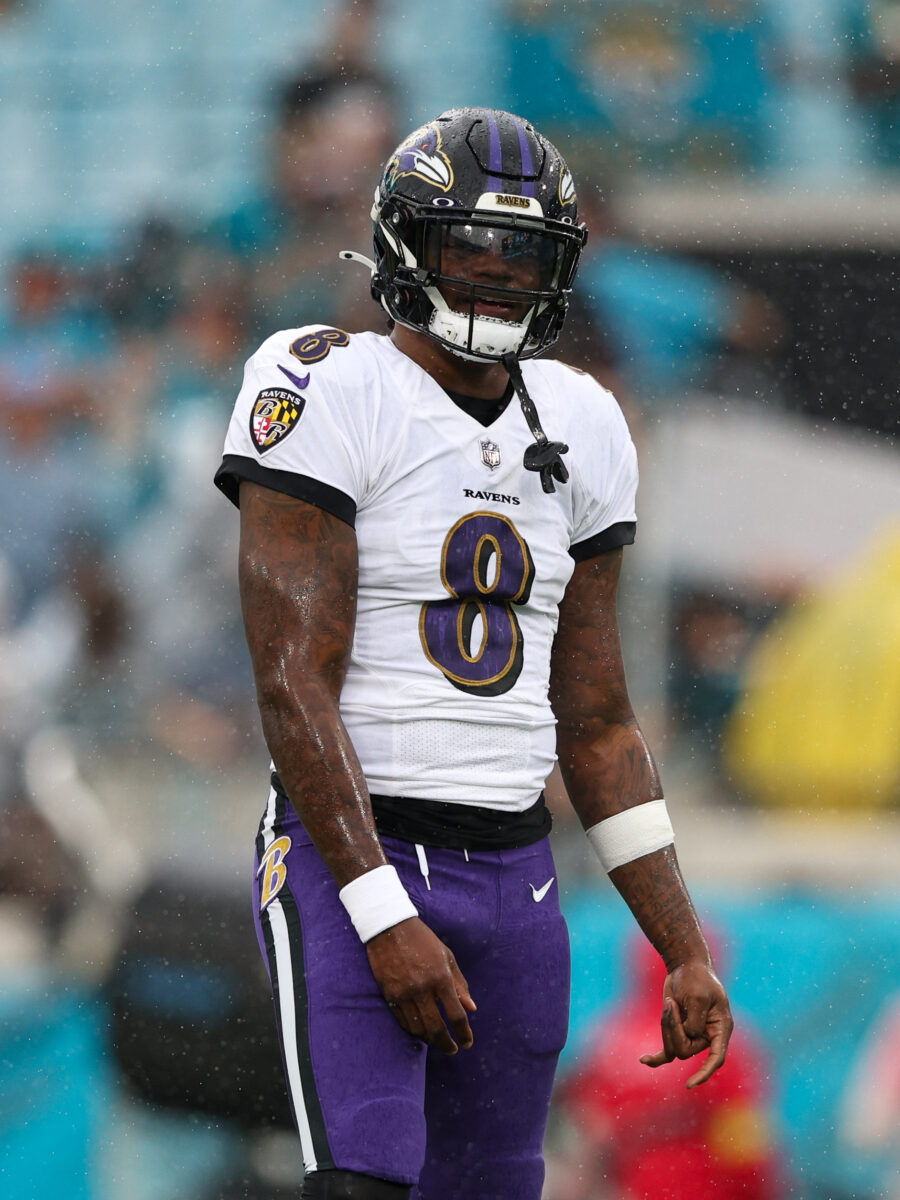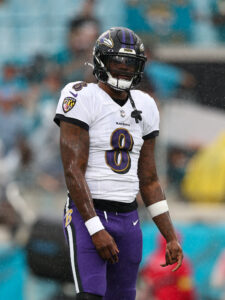 The current belief around the league is the Ravens would match a Jackson offer sheet that comes either before or after the draft, PFT's Mike Florio said during a recent Rich Eisen Show appearance (video link). The Ravens would have five days to match an offer; their refusal to do so would mean the team that lands Jackson would send over two first-round picks. Baltimore and another team could also agree on a separate trade, which may be the preference for QB-seeking squads.
Extension-eligible since January 2021, Jackson became the rare high-end QB draftee to play a fourth season on a rookie deal and joined the rarer club of passers to play on a fifth-year option. His $32.4MM cap number has hamstrung the Ravens in free agency, but as a nonexclusive franchise tag recipient, he is free to talk to other teams. The agent-less QB has not been connected to doing so, but a person claiming to represent Jackson now has.
Florio initially reported this Jackson associate, now believed to be Ken Francis, has attempted to negotiate on the quarterback's behalf with multiple teams in an attempt to increase interest. The NFL, per ESPN's Adam Schefter, sent a memo to teams instructing them not to negotiate with Francis, who is not an NFLPA-certified agent. Francis is a Jackson business partner on a fitness endeavor, and while Jackson plugged the duo's venture Thursday, he denied Francis is negotiating on his behalf (Twitter links). Under the CBA, only Jackson — since he does not have an agent — can speak to teams regarding a contract.
Francis was believed to be telling teams Jackson is ready to move on from the Ravens, Florio adds, and that the sixth-year player does not want a fully guaranteed deal. Even in the event Jackson is not asking for a fully guaranteed contract, he is believed to want guarantees well north of where non-Browns teams have authorized for a player.
Another team that could conceivably be interested should not be expected to meet Jackson's price point. While the Patriots could make a significant upgrade by replacing Mac Jones with Jackson, the former being under rookie-contract control — potentially through 2025 — will likely lead to, per the Boston Globe's Ben Volin, the Pats steering clear of a monster offer sheet for the former MVP. Will there be a team that does come forward as a serious suitor?
Follow @PFRumors