APRIL 19: This trade will go through. Robinson passed his Steelers physical Wednesday, Dianna Russini of ESPN.com reports (on Twitter). Pittsburgh will take on the final two years of Robinson's contract, though the AFC North team is only responsible for a third of the veteran pass catcher's 2023 money.
APRIL 18, 1:58pm: Should Robinson's physical greenlight this trade, Ian Rapoport of NFL.com notes the Steelers are expected to pay $5MM of Robinson's 2023 salary (Twitter link). Overall, the Rams still will end up paying Robinson $10.25MM in 2023.
As far as the trade compensation goes, Schefter adds the Steelers are sending the Rams a 2023 seventh-round pick (No. 234 overall) in exchange for Robinson and another 2023 seventh (No. 251). In exchange for the Steelers taking Robinson and eating $5MM of his deal, the Rams will move up 17 spots in this draft (Twitter link). Robinson's physical is set for Wednesday.
12:16pm: The Rams have found a potential taker for Allen Robinson. The Steelers are near an agreement to acquire the veteran wide receiver, Tom Pelissero of NFL.com reports (on Twitter).
Robinson is headed to Pittsburgh to take a physical with the Steelers; should the 10th-year pass catcher pass, the AFC North team is expected to pull the trigger on a trade. Two years remain on Robinson's contract. The Rams have already paid Robinson $5.25MM of the $15MM guaranteed he is owed in 2023, via a March 19 roster bonus. While the Steelers are expected to pay some of the remaining $10MM owed, per ESPN.com's Adam Schefter (on Twitter), it sounds like the Rams will pick up part of the tab as well.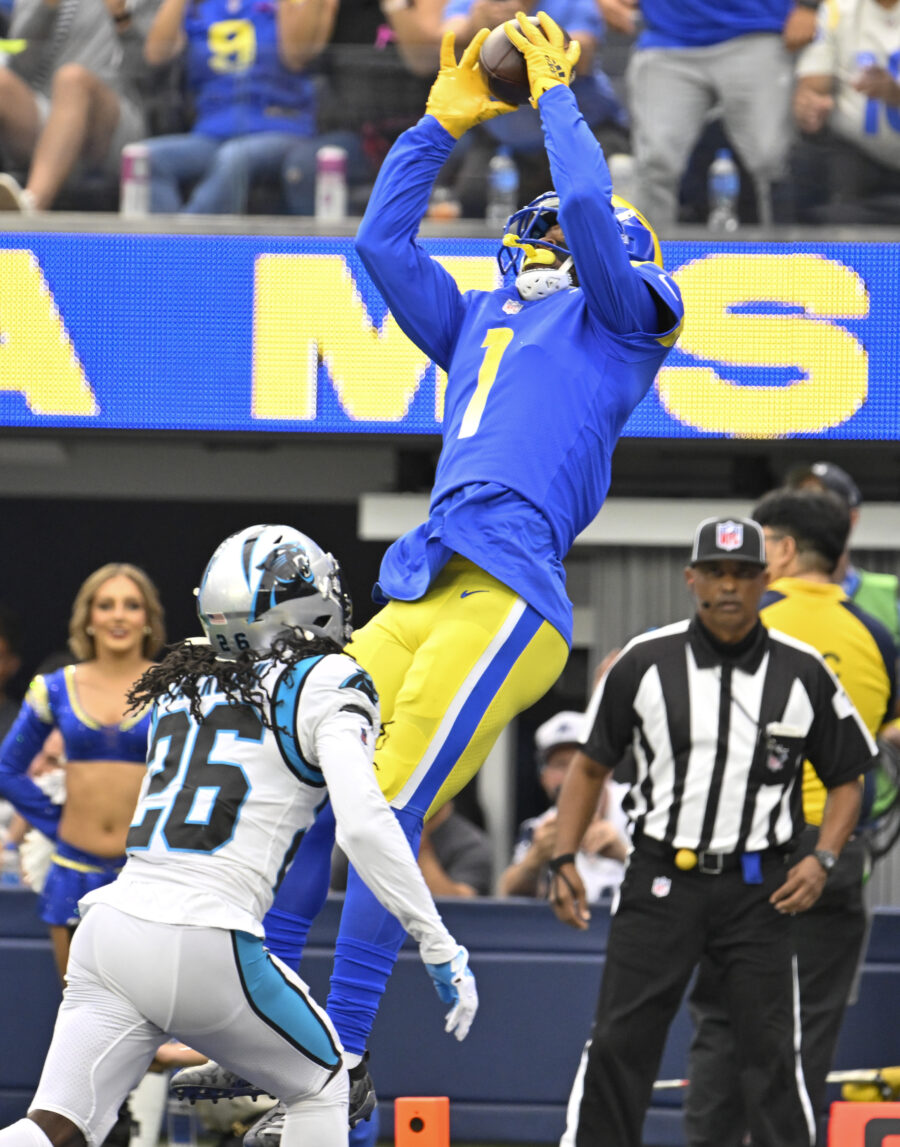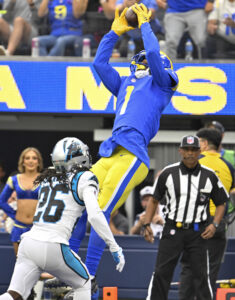 After a rough Rams debut, Robinson received permission to speak with teams about a trade. The Steelers, who have enjoyed extensive modern-era success in developing wide receivers, are in position to add the former Jaguars and Bears No. 1 wideout. Robinson is going into his age-30 season. Considering Robinson's contract (three years, $46.5MM) and 2022 performance, it is unlikely the Steelers will give up much in trade compensation.
Not only did Robinson struggle last season, the 220-pound wideout finished the year as one of the many Rams starters on the shelf. He underwent surgery to repair a foot fracture late last year. In 10 games, Robinson caught 33 passes for 339 yards and three touchdowns. That performance actually topped his 2021 work on a Bears franchise tag; Robinson managed just 38 grabs for 410 yards and one score in 12 games that year. The Rams made a bet on Robinson bouncing back, guaranteeing him $30MM via last year's free agency accord. The move did not pay off.
The Steelers moved on from Chase Claypool at the deadline last year, acquiring what became the No. 32 overall pick from the Bears. Robinson is in position to join Diontae Johnson and George Pickens as Pittsburgh's top wideouts. This move is a bit out of character for the Steelers, who have continually developed wideouts after Day 2 draft investments. Robinson is a former second-round pick, but the Jaguars made that selection in 2014.
Robinson's last strong season came in 2020, when he helped the Bears to the playoffs as the top target on a team without much pass-catching depth. The 6-foot-2 receiver snagged a career-high 100 passes — from QBs Mitch Trubisky and Nick Foles — and totaled 1,250 yards. Robinson, who is close to reuniting with Trubisky (under contract as Kenny Pickett's backup), topped that yardage total just once — a 1,400-yard year with the 2015 Jags. That season led the Bears to tag Robinson, after contentious extension talks, but he has not closely resembled his 2020 version since.
Both Von Miller's Bills defection and Odell Beckham Jr.'s ACL tear led the Rams to Robinson last year — after the Eagles were in pursuit — but he is close to joining OBJ in the AFC North. The Rams still roster Van Jefferson as a Cooper Kupp sidekick, but former second-round pick Tutu Atwell has not done much to distinguish himself as a pro. Ben Skowronek also remains on Los Angeles' roster. The Rams, who have prioritized cost-cutting moves this offseason, have not made a notable addition at the position this year.
No guarantees are present in Robinson's deal for the 2024 season, making 2023 — should the Michigan alum pass the upcoming physical — a Pittsburgh audition of sorts. The Steelers have been rumored, per usual, as interested in a mid-round receiver investment. They have made eight second- or third-round picks at the receiver position over the past 10 years. Robinson may impact those plans, as the team also used a fourth-round selection on slot player Calvin Austin III last year. Austin spent all of last season on IR.
Follow @PFRumors