Although the Steelers received multiple offers to move out of No. 32 overall, the team will follow through and partner with a familiar face. They are taking cornerback Joey Porter Jr. atop the second round.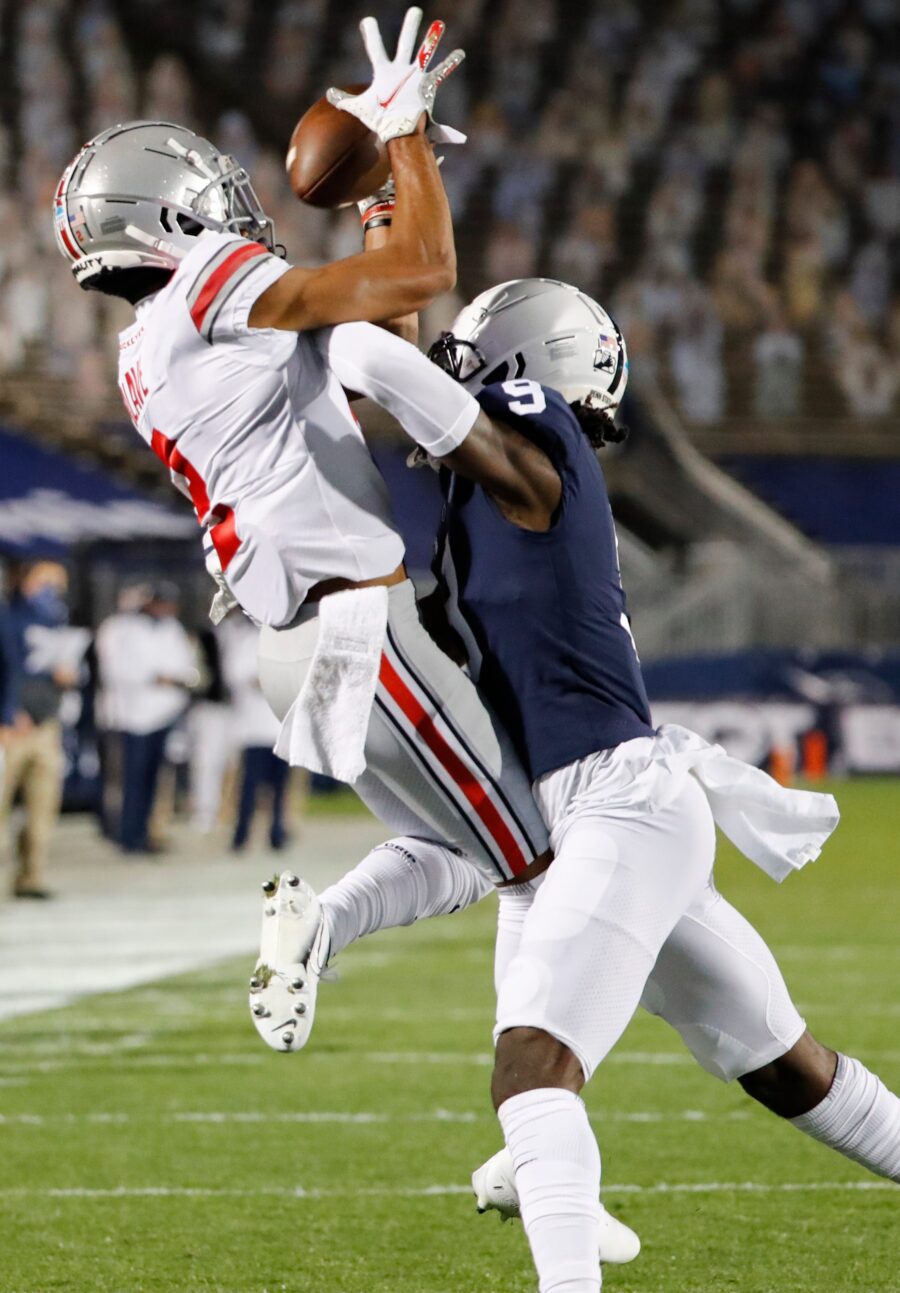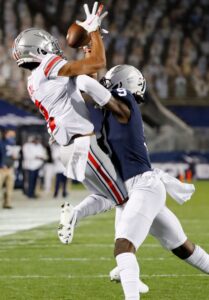 As they did with ex-Pitt quarterback Kenny Pickett, the Steelers have extensive intel on Porter. He is the son of longtime Steelers linebacker Joey Porter and attended a Pittsburgh-area high school and Penn State. The second-generation NFLer worked out at the Steelers' facility at points leading up to the draft.
The Steelers hosted Porter on a pre-draft visit, going through an official meeting with a player they knew well. Pittsburgh also met with other corners during the visit window, but after addressing their tackle need in Round 1, the team will tab Porter. The Steelers lost Cameron Sutton in free agency and are planning to experiment with Patrick Peterson at safety.
Porter declared for the draft after his redshirt-junior season, and although he did not intercept a pass in 2022, Pro Football Focus charged him with just one 15-plus-yard completion allowed. The second-team All-American deflected a career-high 11 passes last year. He will join a Steelers team that signed Peterson but one that entered the draft with a dire need at corner. The Steelers still have Levi Wallace and Ahkello Witherspoon on their roster, but each is going into contract years. And each is signed to a lower-middle-class contract.
While the No. 32 pick normally comes with a fifth-year option, the Dolphins being stripped of their first-rounder for tampering moved this into the second round. Porter's rookie contract will run through 2026.
Follow @PFRumors