Nine years after his NFL debut in Cincinnati, running back Jeremy Hill has reportedly retired from football, announcing the move on his Instagram account yesterday. Hill had refused to give up on a return to the NFL despite not having appeared in a game since Week 1 of the 2018 season, but nearly five years after that final appearance, he's finally ready to hang up his cleats.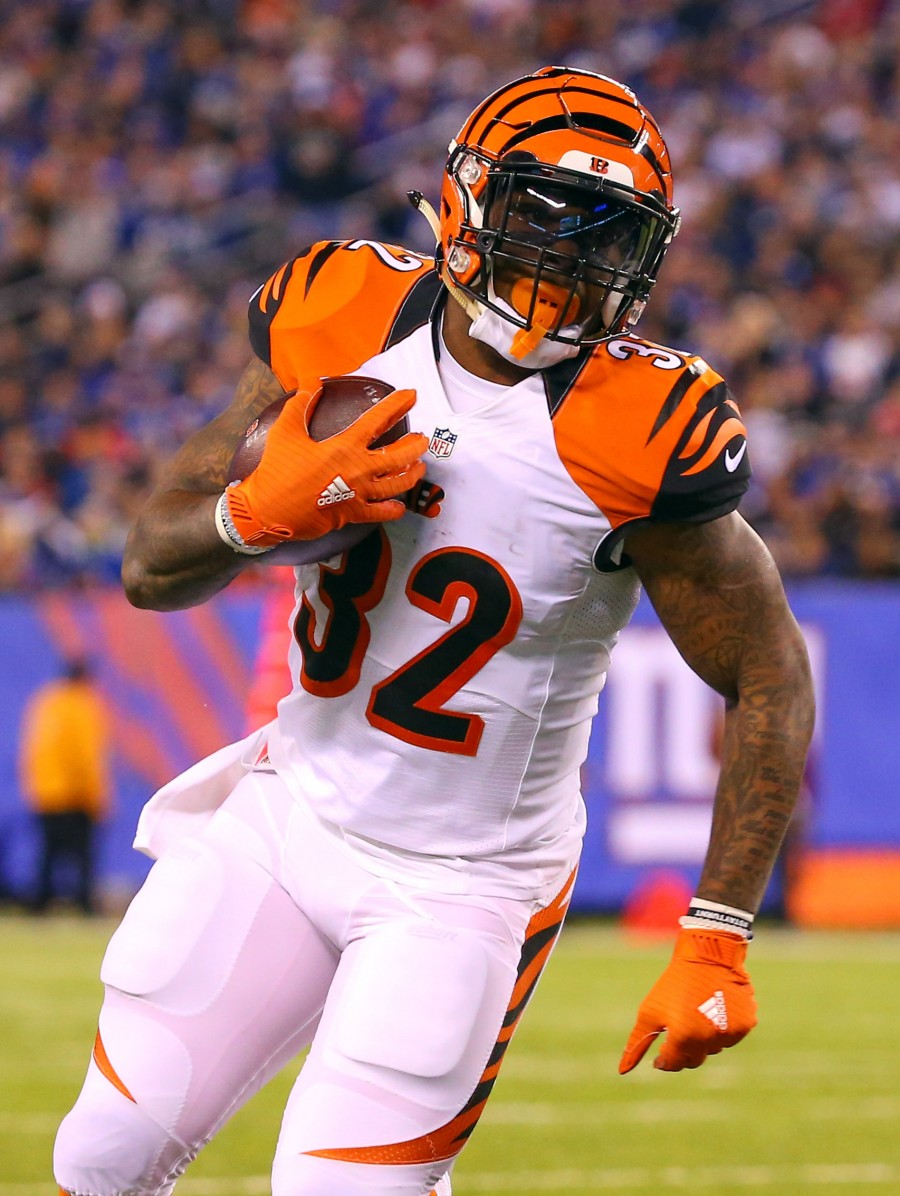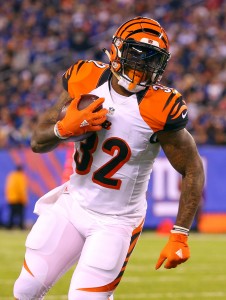 Hill showed immediate promise as a second-round rookie out of LSU, surpassing 1,000 rushing yards as a rookie. Despite having to split carries with Giovani Bernard, a second-round pick in the prior year, Hill earned a consistent workshare in each of his first three seasons as Cincinnati gave him 222, 223, and 222 rush attempts in 2014, 2015, and 2016, respectively. Over that period, Hill rewarded them with 2,757 rushing yards and 29 rushing touchdowns.
In 2017, the final year of Hill's rookie contact, he began to lose carries to the team's newest second-round running back, Joe Mixon. With Mixon starting to take the driver's seat, Hill's role lessened up until the point in the year when an ankle injury landed him on injured reserve after seven games, ending his season. That injury was the beginning of the end for Hill.
The next year, Hill signed with the Patriots as a free agent on a one-year deal. After a preseason battle with Mike Gillislee, Hill won the RB3-spot behind Rex Burkhead and James White. Unfortunately, Hill would tear his ACL in the third quarter of his first game for New England, ending what would be the last season of his career.
After a year removed from the sport, Hill was able to earn a contract with the Raiders after working out with the Lions and Titans, as well. Less than a week later, though, the Raiders moved on from Hill, satisfied with their depth of Josh Jacobs, Devontae Booker, Jalen Richard, and Rod Smith. Despite only being 27 years old at the time, teams stopped calling on Hill. He announced that he would get back on the field by entering the XFL draft last November but never landed with a team.
In the Instagram post, Hill cites the fateful ACL injury as the key reason that he will no longer pursue professional football as a career. It truly marked the beginning of the end of a career that began with so much promise before fizzling out due to injuries.
Follow @PFRumors